Absorb LMS vs. Docebo
Docebo is the Absorb LMS alternative developed with the innovative technology, track-record of success and expertise to make your enterprise learning programs shine.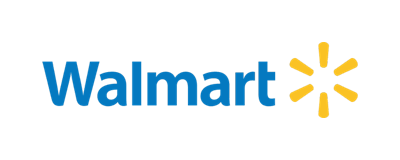 Your search for a Absorb LMS
alternative is finally over
Docebo's enterprise learning system has grown organically by focusing on homegrown innovation, developing a world-class customer experience, and forging long-term partnerships with global customers. 
Docebo is built to scale as your business grows by applying new technologies to learning management, including Artificial Intelligence and social learning, empowering our customers to bring their learning strategy vision to life beyond the boundaries of a legacy LMS.
If you're quickly outgrowing your current learning system or you're an enterprise seeking to train 300+ people per month across multiple audiences, let's chat. Docebo can help you create a learning experience that amplifies engagement, makes your people and your customers better at what they do, and makes your business more money.
See why 99% of Docebo users on

eLearning Industry recommend our system
User satisfaction score:
99%
User satisfaction score:
70%
With Docebo, you only pay for learning as it happens.
Docebo considers a learner active once they access a course or a learning object within a 30-day cycle. We do not charge additional licensing fees and provide unlimited storage at no additional cost.
Docebo's monthly active user model is particularly advantageous for:
When a company is going through a growth spurt and onboarding new hires
Compliance training to foresee spikes in LMS utilization and minimize overages
Scaling your learning business or customer education program. Because active users reset every month, you're able to better understand how to scale, while controlling costs.
Start using Docebo in less than 90 days
It takes 12–18 months to implement other LMS providers. With Docebo, you're up and running in 3 months or faster.
Why take a year when you can move quickly?
Docebo provides a social learning experience beyond gamification leaderboards and commenting on content
Docebo Discover, Coach & Share enables a full-scope social learning experience in which:
users can contribute their own content;
share it with their peers who will find it most helpful (thanks to Docebo's Artificial Intelligence);
ask each other questions and start conversations; and,
curate a regularly-refreshed stream of content relative to their interests and skillsets to maximize engagement.
It is also a great way to identify subject-matter experts, who might just create content so good it could be reused in formal learning plans, enabling you to take full advantage of internal knowledge capital.
User provisioning that doesn't limit your ability to scale
While Absorb LMS allows administrators to assign permissions, it doesn't provide the granularity to help you scale learning programs efficiently.
This cuts deep in external or hybrid (internal + external) training use cases. You might want to delegate some admin functions beyond the main platform administrator, but need to control who can do what to specific content.
Docebo enables platform administrators to configure not only user settings, but also what they have permission to access or edit, making it a powerful option for external or hybrid use cases where you need to delegate permissions to specific users in the platform and what they have control over.
Custom reporting that tells you what's working and what isn't
Reporting is never one-size fits all. Different companies have different goals, and they need the data to tell them how close or how far away they are from achieving them.
Docebo's Custom Reports make it easier to get your hands on the data, granularity and visualization you need to scale, understand every stage of your customers' life cycle, and link learning to organizational performance. It's all about making sure you know what's working, what isn't – and knowing how to fix it.
Your learning environment should be an extension of your brand
If you're going to talk the talk about LMS customization, you've got to walk the walk.
At Docebo, we've always felt that brand went beyond logo and color palette, extending beyond the look of a platform, but also into the experience of being within it. That's why Docebo made it possible to completely white-label the Docebo platform (yes, you can eliminate any mention of Docebo if you like – it's OK, we get it.)
Docebo developed a drag-and-drop widget-based page and menu builder to ensure the limits of your imagination and creativity aren't restricted by LMS functionality, but instead supply you with a blank, yet mighty canvas to create a learner experience guaranteed to keep your people and customers coming back for more.
Oh, and did we mention that the same experience extends to mobile learning too…
Monetize, market and scale your extended enterprise with the global partner that will make it thrive
Docebo's e-commerce app is the place to build your learning business, sell courses, or create your own marketplace, whether you want to sell subscriptions, certifications, pay-as-you-go plans or courses a-la-carte.
Docebo supports 30+ currencies and 40+ languages Docebo integrates with 10+ payment gateways to capture revenue (Shopify, Stripe, Authorize.net, Quora, and more)
Integrates with Google Analytics to help marketing drive buyers to your courses and course catalogs
Additional integrations and APIs include CRM (Salesforce), CXM (via API), SSO, and content authoring connect Docebo to the business systems you're already using.
People notice when you're
doing great things…
Recognized as the world's #1 Learning Management System (LMS) by E-Learning Industry, Docebo supports 2,000+ companies to develop lasting relationships with their customers; build, scale and monetize learning across the extended enterprise; and equip employees for the challenges of tomorrow – all from a single platform.
Unleash your learning culture with Docebo!
Why is social learning important for the Docebo learning experience?
Docebo's social learning feature, Discover, Coach & Share, helps companies improve performance by enabling their customers, partners, and employees to learn from each other, share meaningful content, and learn in the flow of work.
Learn more here.
Does Docebo support multiple domains?
Absolutely! With Docebo's Multidomain App, you can set up multiple custom domains so each domain has different administrative rights and distinct branding elements to establish an individualized experience for each audience.
Learn more here.
How many languages does Docebo support?
Docebo supports 40+ languages to help you localize your learning programs and provide the best learning experience for partners around the world.
Does Docebo's Salesforce integration allow me to sync data from the learning platform into the CRM?
Yes, the integration is bi-directional, allowing you to sync data related to users, courses, learning plans, and enrolments between the two systems.