Thought Industries vs. Docebo
Docebo is the Thought Industries alternative with the technology, track-record and expertise to make your learning business or customer education program thrive.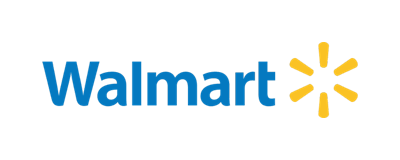 The difference is in our DNA
Unlike Thought Industries and other solutions limited to training only internal or external audiences, Docebo powers both employee and extended enterprise learning programs from a single platform.
Why does this matter? Because it enables organizations to do more than consolidate learning business programs into one place, but also:
stretches the value of your learning technology investment;
streamlines reporting and tells a stronger story about what's working and what isn't; and,
makes it easier to showcase how learning is contributing to business performance.
| | | |
| --- | --- | --- |
| | | |
| Customer onboarding and training | | |
| For profit learning | | |
| Continuing education and member training | | |
| Employee onboarding | | |
| Compliance training | | |
| Sales enablement | | |
| Partner training | | |
See why 99% of Docebo users on

eLearning Industry recommend our system
User satisfaction score:
99%
User satisfaction score:
89%
Monetize, market, and scale your learning business with the experienced partner that will help you make it shine.
Over the past 15 years, Docebo has built a global reputation among top learning and development and customer education teams as a leading provider of learning technology.
Docebo's 2,000+ customers are supported by a global team of 450 team members across offices in five countries, a global network of partners, and an award-winning technology platform that outperforms the alternatives – including Thought Industries.
Build your learning business, sell courses, or create your own marketplace, whether you want to sell subscriptions, certifications, pay-as-you-go plans, or courses a-la-carte with Docebo's eCommerce app.
Leverage a robust set of integrations and APIs, including CRM (Salesforce), CXM, SSO, content authoring, and e-commerce (Shopify, PayPal, Stripe, and more), connect Docebo to the business systems you're already using or need to build, market and sell your learning content, catalogs and certifications.
Docebo's Artificial Intelligence (AI) helps you market and sell more content, which isn't possible with Thought Industries. By suggesting relevant content, you engage customers into exploring and purchasing more courses- without any heavy lifting or operational work on your end.
Accelerate customer time-to-value, build better partner relationships, or become your industry's premier member training and certification provider.
Engaging and interactive customer experiences accelerate time-to-value (TTV), keep customers happier, and reduce churn to help your business make more money.
With Docebo, you're able to cover all stages of the customer lifecycle, from pre-sale, to onboarding, to implementation and beyond, with a learning technology that:
Showcases how your product or serviced work, AND how your customers can be more successful with it.
Gives customers a place to connect with each other through built-in collaboration and conversation tools, network, ask questions and share best practices.
Creates great customer experiences from acquisition to implementation to renewal.
| | | |
| --- | --- | --- |
| | | |
| Unlimited storage | | |
| Monthly active user model | | |
| Users can belong to multiple domains without a separate software instance | | |
| Support training in 40+ languages | | |
| Social and collaborative learning | | |
| AICC compliant | | |
| Pre-integrated content marketplace with courses from multiple vendors | | |
| Custom reporting | | |
| Automatic waitlist functionality | | |
| Customer academy for pre-onboarding, onboarding and ongoing platform certification | | |
| Platform is 100% white-labelled | | |
| Support internal and external learning programs | | |
You only pay for learning as it happens, not licenses that aren't being used.
Docebo considers a learner active once they access a piece of learning content within a 30-day cycle.
Why? Because you shouldn't be paying for unengaged users.
With Docebo, you keep 100% of learners in the platform, but only pay for those actively training. Active users reset every month, so you're able to to scale your learning business or customer education program, while managing costs and maximizing profitability without the concerns related to license management or paying for empty seats.
Start using Docebo in less than 90 days
It takes 12–18 months to implement other LMS providers. With Docebo, you're up and running in 3 months or faster.
Why take a year when you can move quickly?
Your learning technology tool should be an extension of your brand, not limited by LMS functionality.
Develop a personalized learning experience for any audience, across multiple domains. You can white-label your Docebo platform, and develop pages and menus to build out a learning experience that best reflects your business and customers – and brand every domain as you see fit.
The best part? This is all managed from a single platform, so there's no need to manage multiple platforms, which makes content and user management a whole lot easier (more on that soon…).
Take your learning experience mobile with Docebo. There is two options: the award-winning Docebo Go.Learn mobile app or Docebo Mobile App Publisher,  to build your company's very own mobile learning app – your brand, your name, your learning experience.
Powerful content and user management make it easier to create, manage, and deliver content to the right people, no matter what domain they belong to.
Managing multiple domains, the content that goes in them, and who sees it isn't always straightforward. With Thought Industries, the only way to manage course visibility across different customers is to create multiple domains.
With Docebo, you're able to separate courses and catalogs, while limiting visibility of certain ones inside of one domain using robust user provisioning and content versioning. You can also manage and version content for different domains from a single location, without having to make the same changes over and over again.
Reporting that tells you how learning is impacting your business, not "reporting [that] leaves something to be desired."
Reporting is never one-size fits all. Different companies have different goals, and they need data to tell them how close they are to achieving them. There's only so much you can learn from canned, out-of-the-box reports that you can't customize.
Whether you're selling training, improving member engagement, or training customers on your product, we want you to know what's working, what isn't – and how to fix it. Docebo's Custom Reports give you a way to get the data, granularity and visualization you need to scale your learning business, understand every stage of your customers' life cycle, and connect learning to revenue.
Leaders say Docebo is the 1 LMS
Recognized as the world's #1 Learning Management System (LMS) by E-Learning Industry, Docebo supports 2,000+ companies to develop lasting relationships with their customers; build, scale and monetize learning across the extended enterprise; and equip employees for the challenges of tomorrow – all from a single platform.
Unleash your learning culture with Docebo!
Can I sell my e-learning content through Docebo?
Yes, Docebo integrates with numerous e-commerce and payment gateway portals, including Shopify, Stripe, and PayPal.
Learn more here.
What integrations are available to support customer education programs?
Docebo supports 35+ native integrations and connectors, including HRIS, CRM, e-commerce, content authoring and SSO.
Find the complete list here.
Can I white-label my learning platform to match my company's branding, look and feel?
Absolutely! Docebo's user interface is completely configurable. Docebo Pages also allows you to configure the look and feel of pages and menus based on the needs of specific audiences within your platform.
Learn more here.
Can I manage learners, instructors and admins with varying permissions levels?
Yes, Docebo allows administrators to provide other users various degrees of permissions within the platform and associated sub-domains.