Getronics reduces turnover by 39% through transformational learning experiences
How this Dutch ICT company improved turnover by 39% with effective online training.
Their mission
Prior to using Docebo, Getronics had little to no structure in place regarding Learning & Development. Their goal was to find an LMS that would reduce employee turnover, increase engagement, and find ways to lower costs.
With no L&D team present and an LMS that was struggling to meet the needs of the organization, Salvatore  Baglieri was hired as Head of Learning & Development to help launch the new project.
When I joined Getronics, the current state of the LMS didn't have courses on the platform, no people on the platform, there were some mock up employees and everything was in a testing site stage.
Why Docebo?
The Docebo platform was selected to deliver training to their internal employees and to scale to external customers.
Salvatore aimed to reduce staff turnover by assessing the onboarding process through Docebo's checklist functionality, as well as continuing enablement efforts in order to increase course enrollment.
With only 12 mandatory or team member led courses, they found that 70% of their employees were eager for the training.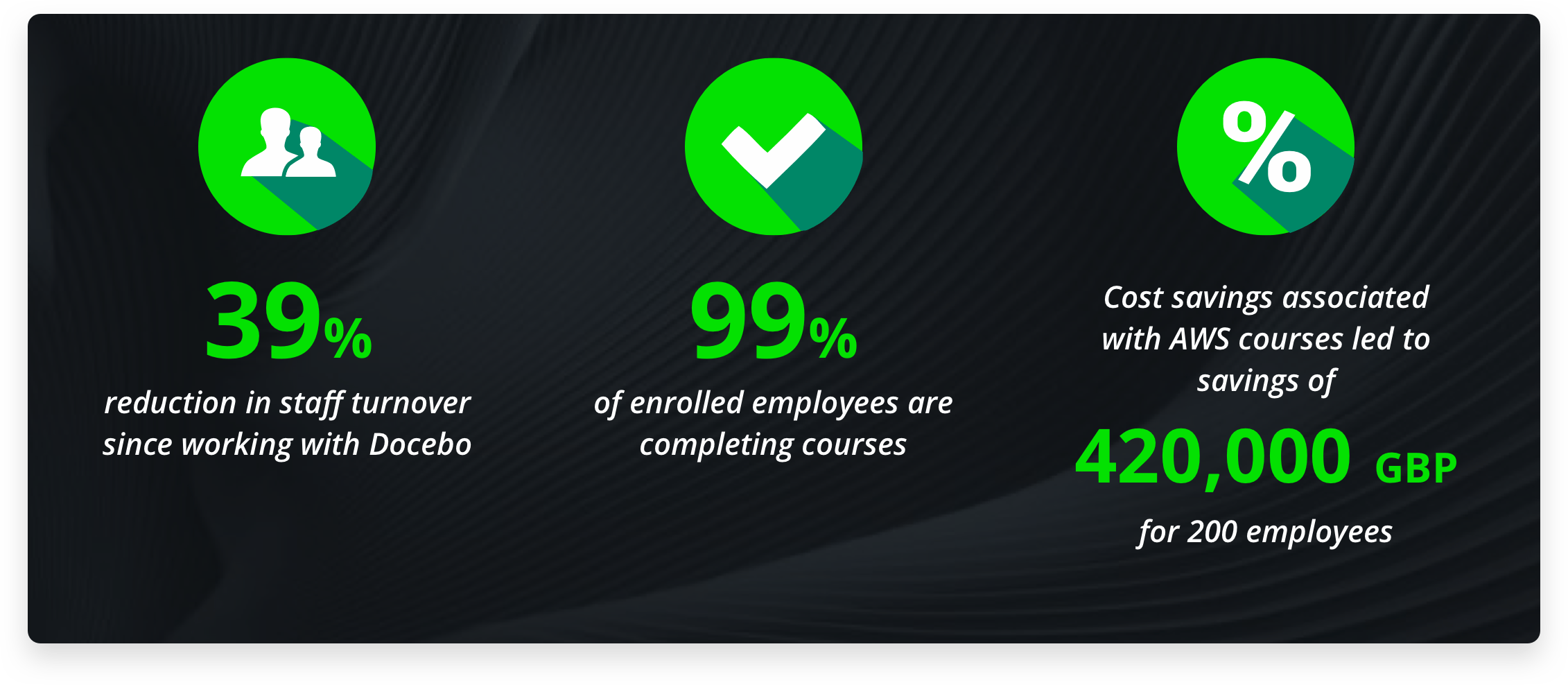 "There's no more of 'you must complete this course' more of 'this is available for you, go and enroll yourself.' There are many cost savings across the board, which has been massive."
The future
Salvatore is working on launching a rewards system that includes a "plus one" for all employees. This means that each employee will receive a license for a family member or friend to access courses in the platform for their own learning and development.
Getronics is ready to go beyond the four walls of their organization and continue to have the Docebo platform be a pillar in their success.
"We are ready to prepare our team for the next steps in their learning journey."