How Docebo helped Bethany Care Society reduce orientation costs and save educator hours annually
Find out how Docebo helped Bethany Care Society reduce orientation costs by 24% and save 372 educator hours annually
+24%
Reduction in annual orientation costs saved
+45%
less time spent on new employee orientation
185+
courses on the platform
Who is Bethany Care Society?
Bethany is one of the largest faith-based, not-for-profit providers of continuing care services and independent living for seniors in central and southern Alberta, with over 2,000 employees across nine different locations.
Dawn Larche is the Manager of Learning and Development at Bethany Seniors. Julian Austin is the Manager of IT Business Solutions.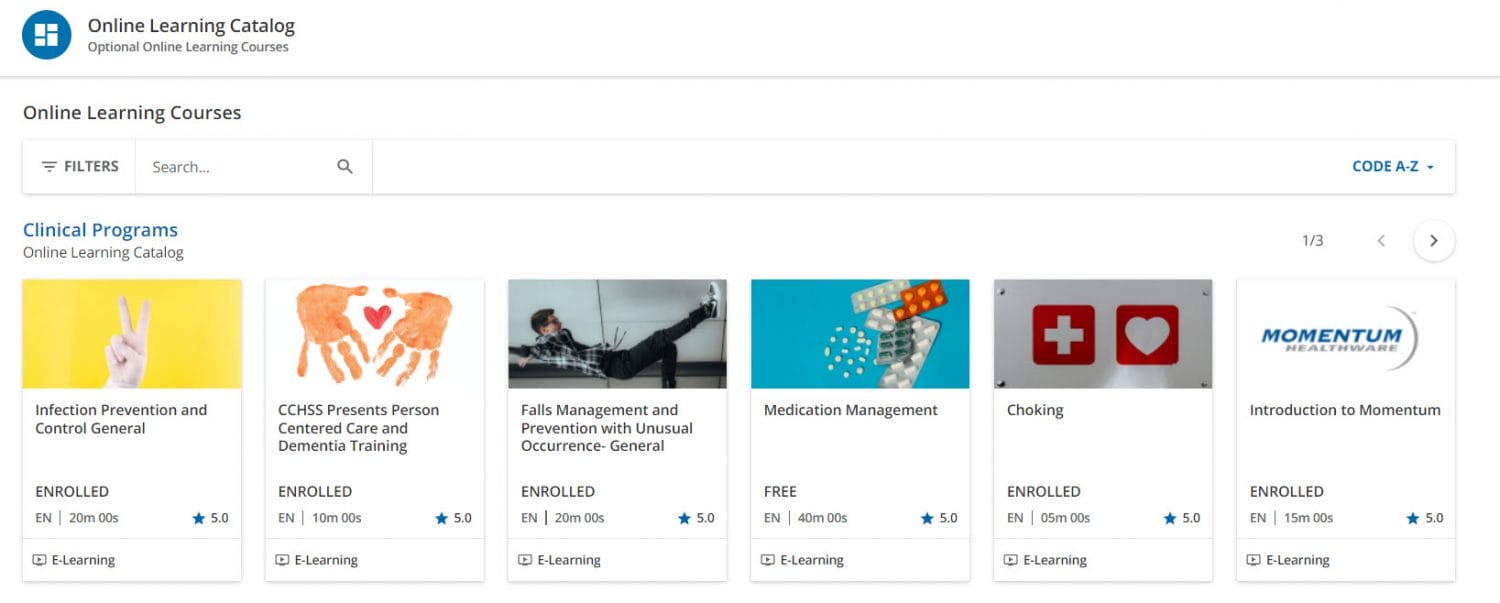 "By switching to online learning, we've been able to reduce our orientation expenses significantly…Moving to the online model has been a real win for us."
Julian Austin
Manager of IT Business Solutions, Bethany
The Challenge
Pandemic restrictions made in-classroom orientation for new hires impossible.
The Bethany education team quickly put together an online orientation solution on several different software applications.
It was difficult for employees to navigate and time-consuming for educators to set up for each new hire.
"We rigged together a number of different systems to provide a basic online orientation. But Dawn and I knew it wasn't going to be a sustainable model going forward."
Julian Austin
Manager of IT Business Solutions, Bethany
The Solution
A powerful LMS with mobile functionality.
Intuitive UX and training that employees can complete directly on their tablets.
Robust enrollment rules to automatically curate content by position and location for each new hire.
A shift from a monthly orientation classroom model to having new hires complete their online orientation prior to their 1st day of work.
"Before Docebo, we would have in-class orientation once or twice a month. Having new hires complete their orientation on the LMS, before their first shift, is hugely beneficial to our operations."
Dawn Larche
Manager of Learning and Development, Bethany
The Results
24% reduction in annual orientation costs saved.
45% less time spent on new employee orientation
372 in-classroom educator hours saved
Over 185 courses currently on the platform, with new ones added every day.
Overwhelmingly positive feedback from employees.
"Our new employees have been overwhelmingly positive about the new onboarding process. We've had employees tell us that this is the best training they've received in their 30-year careers, and that this is the most engaging and informative orientation they've ever seen."
Dawn Larche
Manager of Learning and Development, Bethany