3,200 satisfied
software
customers and
partners in 4
months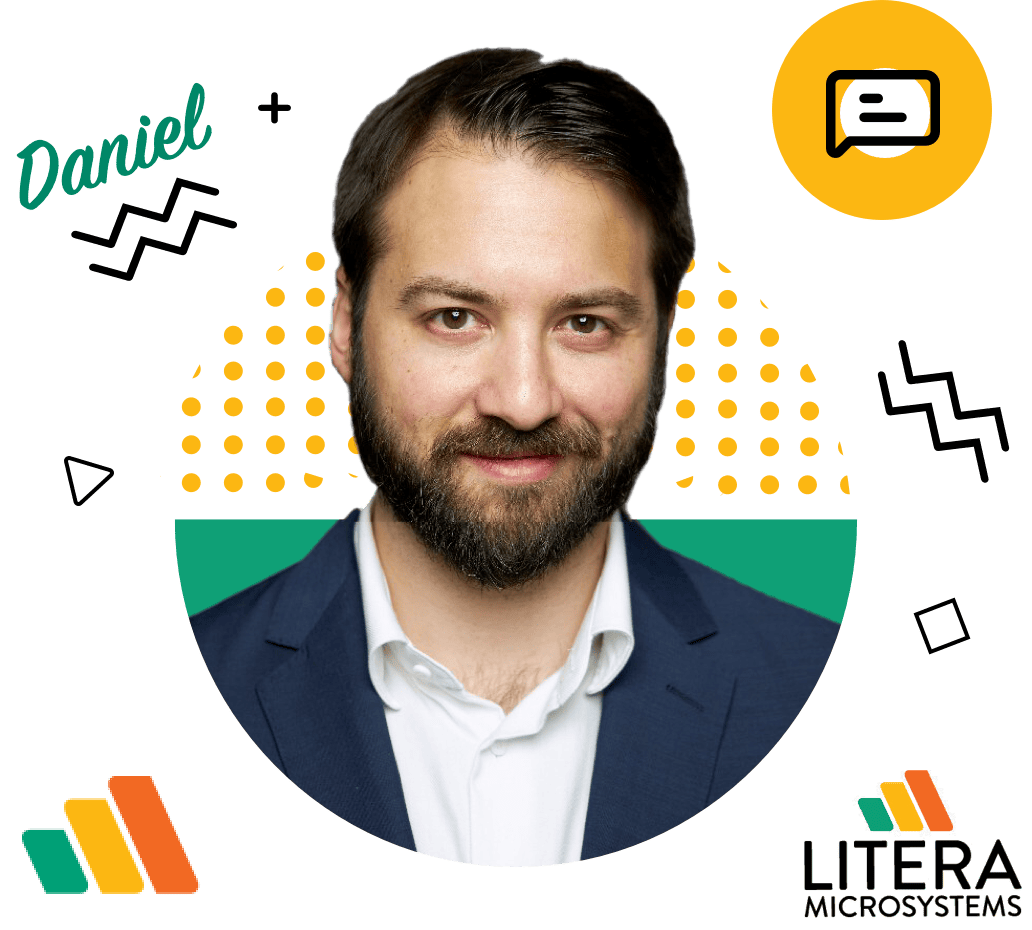 How a leading software company swapped their LMS and saw immediate results.
Their mission
After issues with their last LMS, Litera hired Daniel to find a replacement platform that could wow their customers, partners, and employees.
On top of day-to-day performance, Daniel needed an LMS with an active social learning hub that would intuitively enable user-generated content (UGC) and accurately track their learners' understanding of materials.
"This is my sixth implementation of a learning management system in my career. I have gone through the wringer with multiple companies and so I was really looking for flexibility."
Why Docebo?
Simple customization made it easy for admins to design the platform that their learners needed.
With a short deadline for implementation, Daniel needed a platform that offered a quick and easy implementation.
The scalability of Docebo was key, as Daniel knew how much Litera was forecasted to grow, and how invaluable this education was to his customers and partners.
Single-Sign-On (SSO) was a necessity for Daniel if he wanted his learners to use the platform religiously. This was something that he didn't have with his last LMS and knew it would be key for his next move.
"It had to allow for more people to be involved in the decision making and content curation without a lot of hand holding on."
Implementation for employees in
2 weeks
4 months
to implement for customers + partners
"Our active users have gone up every month since we implemented and I've heard lots of positive feedback."
The future
Launching a new support portal that customers and partners can access through Salesforce.
Releasing self-paced product training for customers.
Leverage Docebo's webinar functionality to provide learning content in a different medium.
"We've seen a lot of engagement. I've had a lot of people, a lot of managers, a lot of new starters say that it's been very helpful. There's lots to be excited about for the future."