Make your SaaS
product irresistible
with Docebo Embed
(OEM)
Now you can resell beautiful learning experiences as a part of your own SaaS suite.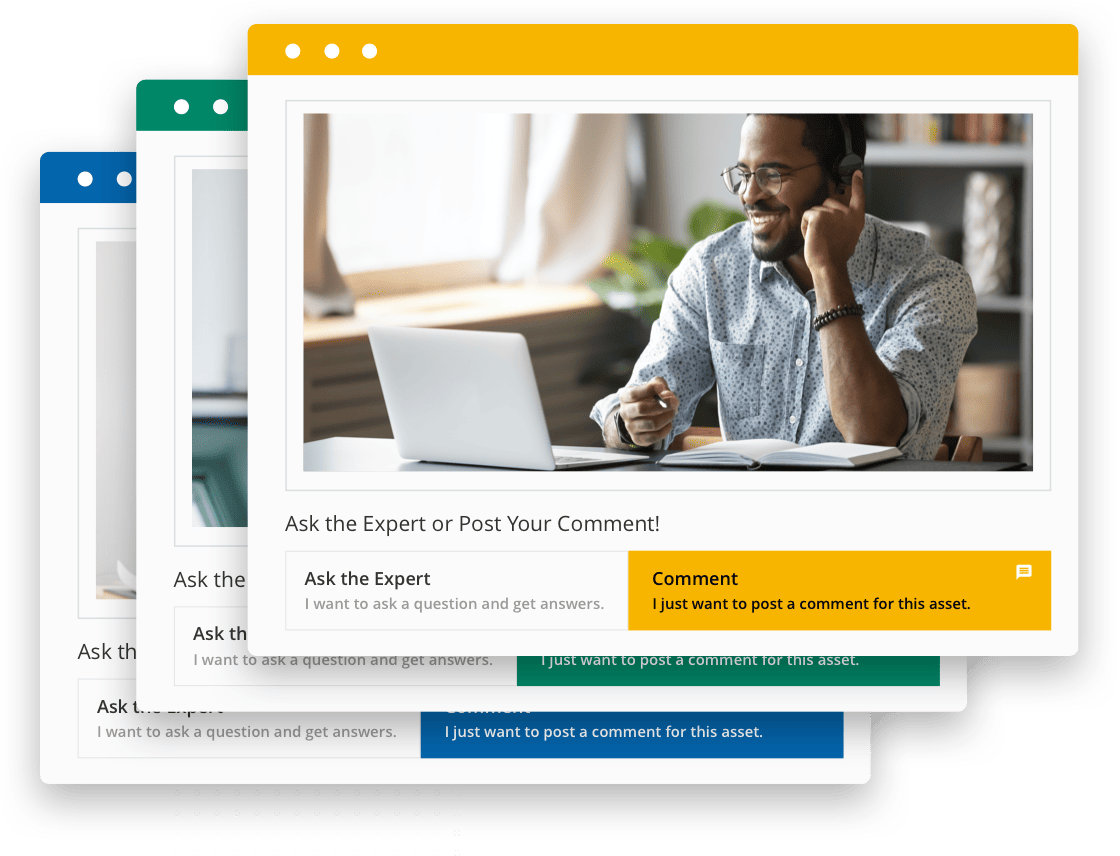 Your Style. Your Experience.
Make the learning experience your own with 100% control over navigation, branding, style, authentication and data integration.
Easy releases and product enhancements
Control the timing and release of new platform features to seamlessly incorporate them in your product as you need them.
Launch and scale quickly
Leverage pre-built integrations and a fluid enablement program to guarantee alignment across your various departments.
Meet client demand
Win new business and drive revenue by offering a the #1 learning experience on the market.
Customer Service &
Support

OEM LMS: features & benefits
Your product. Your brand.
White label the embedded learning platform to make it completely consistent with your brand.
Personalize the experience
Pick and choose which learning management system (LMS) features are most important for your business.
Make access seamless
Leverage several single sign on (SSO) integrations to give your people easy access to online training.
Simple native navigation
Embed the learning platform directly into your product's navigation to keep it simple for your users.
Keep data consistent
Connect the learning platform and your product to keep your data aligned and up-to-date across the entire system.
Provisioning is a breeze
Make adjustments to either product and see data and info provisioned quickly in between systems.
Can I choose which parts of Docebo are embedded into my product?
Yes! The Docebo platform is configurable, so you can choose which features and apps you want to enable in your embedded learning platform.
You can also leverage Docebo's Pages & Menus feature to craft unique learning experiences for different audiences.
How are software releases managed?
Docebo follows a continuous release cycle, where features are launched or enhanced on a monthly basis, and maintenance is performed weekly.
Docebo launches most new features as an app for the platform, allowing you to choose if and when you choose to opt-in. New features are communicated via email and an in-app communication center, and available for pre-release testing.
What if I want different experiences for different audiences?
No problem! You can segment content by a user's branch, group, or attributes on their profile – all in an automated fashion. You can also leverage Docebo's Pages & Menus feature to craft unique learning experiences for different audiences.
Does Docebo provide support to Embed customers?
Yes. You will work with our team to develop an operating model that aligns with both organization's support requirements. Generally, you will provide your customers 1st level support and escalate to Docebo for anything specific.