Ways to Partner with Docebo
Docebo Embed (OEM)
Embed and re-sell the only comprehensive OEM program for enterprise learning as a part of your offering.
Value-added reseller
Establish a recurring revenue stream by promoting, selling, and implementing Docebo.
Referral
Earn a commission for referring your clients and prospects to Docebo.
Technology
Integrate your technology and tools with the Docebo platform.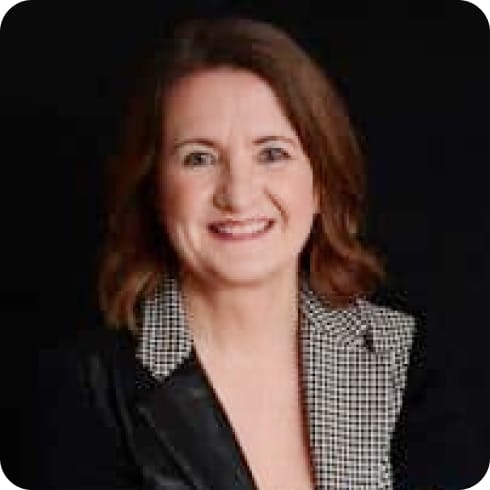 Beryl Oldham
Managing Director and ROI Specialist for Learning Organisations
"Complete Learning Solutions has been a partner with Docebo for over five years and we are proud to partner with such an innovative company. Docebo truly is a superior learning management platform and an industry leader. Plus the people at Docebo are amazing and we have made many friends there. It is fantastic to work with such great people and to be part of the Docebo family."
Guy McEvoy
Founder & CEO of GuyKat
"The word 'partner' is often misused in business. Our relationship with Docebo is an exception. With foundations built on trust and cemented by delivery, we enjoy a partnership in the true meaning of the word. We have an open dialogue, work collaboratively and share leads, knowledge, contacts and expertise. We work together supporting incredible clients worldwide. The strength of our relationship is a win for GuyKat, a win for Docebo and a win for the client. We look forward to a continued partnership for many years to come."
Adair Empson
Director of Professional Services
"For over 12 years, eSkillz has sought to partner with the best in the LMS industry as we come alongside our customers to support them with solutions that provide immediate impact but will also grow with them into the future. Docebo is an ever-evolving and robust LMS that has proven itself in the "best of breed" category, and Docebo understands the importance of listening to their user-base and leveraging their feedback to build an even better platform. eSkillz is proud of the partnership we've built with the stellar Docebo team and our shared commitment to our customers!"