In case you hadn't noticed, online learning is having a bit of a moment right now.
In fact, over the past few years, online learning has been thrust to the forefront of every organization. This has caused  a dramatic acceleration in the use of e-learning. The focus of which, for the most part, has been internally focused, on employees.
But for some organizations, the digital transformation of learning hasn't stopped there. Savvy L&D leaders have broadened their focus to include learners outside of the organization—specifically, customers.
And with good reason. From improved loyalty and retention to increased adoption and sales, customer education has the potential to drive serious growth and revenue.
Join Fiona Leteney (Senior Analyst at Fosway Group) and Samantha Murray (Solutions Marketing Manager, Docebo) as they explore:
What customer education is really about
How to capitalize on the popularity of online learning
Ways you can directly impact your organizations revenue through customer education
Speakers:
Fiona Leteney, Senior Analyst for Learning Systems, Fosway Group.
Fiona Leteney is the Senior Analyst for Learning Systems at Fosway Group, Europe's #1 HR industry analyst. She has worked in the learning technology market since 2000, gaining a wealth of experience by either selling, implementing or managing learning solutions in a corporate context. Fiona joined Fosway Group in 2016 and is the primary lead on research in the Learning Systems market. She gathers vendor, customer and market insights, helping corporate clients accelerate their decision making across all aspects of next generation learning. Prior to joining Fosway Group, Fiona was the Global Learning Technologies Services Manager at healthcare provider, Bupa. As a recognised industry figure, she has been a magazine columnist since 2006 and judges the annual Learning Technology awards.
Samantha Murray, Solutions Marketing Manager, Docebo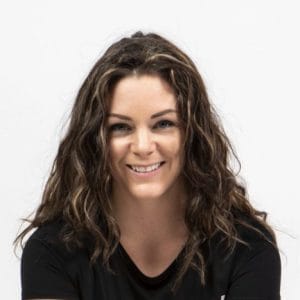 As Solutions Marketing Manager, Samantha is responsible for positioning, messaging and go-to-market strategies for Docebo's external education solutions. Prior to joining Docebo, Samantha led Global Customer Education at Shopify, and has an extensive background in marketing and customer success. She is passionate about helping organizations create exceptional learning experiences that maximize business impact and ROI, and she believes AI and personalization are the future of learning.
Find her on LinkedIn.