In a recent series of blog posts we started analyzing elearning programs from the final users point of view, this is the fourth post in that series. At the end of this article you'll find all the links to our previous articles for further context.
Looking at elearning from the final user point of view is becoming more important since elearning is quickly being recognized as a mass trend (it's no longer "niche" so consider the "mass"). From universities to companies and governmental agencies, people 'consume' content. Elearning is another way to consume content, and perhaps the most structured and effective way to do so in the digital world.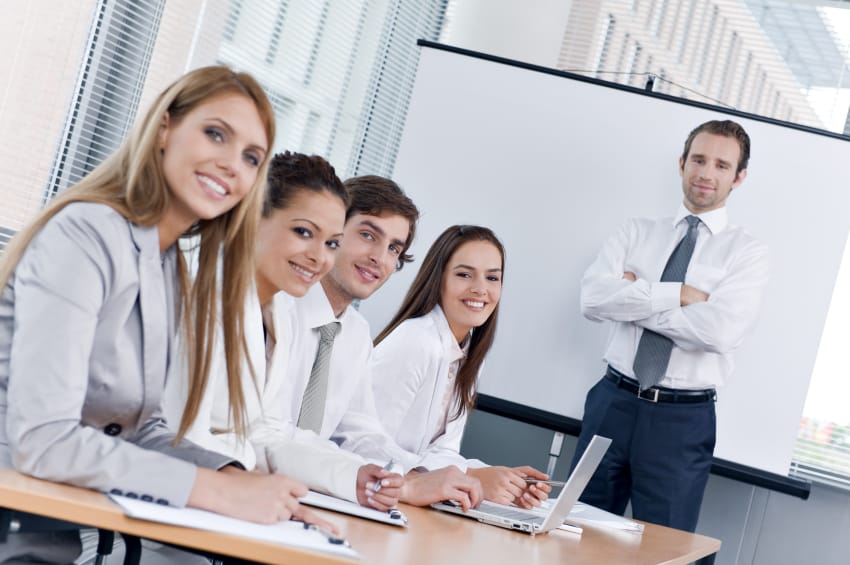 Who are elearning program final users?
Final users are: students, employees or job-seekers. But these three classes of users are far too generic to contribute to planning for an effective elearning program. We should at least ask the following question to better qualify our audience:
what is my final user's work and/or life situation at this point in time? 
We need more information about final users in order to meet their actual needs at any point in time – e.g. we need to know demographics, any financial insights, whether they have any expectations about rewards etc.
In this post I will list the top 8 types of learner that immediately comes to mind:
1. Traditional students
Students at all school levels are nowadays involved in elearning programs. In their tenth annual survey on the state of US-based online higher education, The Babson Survey Research Group reported that 6.7 million students enrolled in at least one online course during the fall 2011 term. That means nearly one third of all students currently enrolled in some sort of higher education in the U.S.A. Traditional student's expectations are focused on quality of training, level of engagement, high level certifications and job-oriented skills.
2. Non-traditional students
Traditional students are commonly defined as students who have entered college after high school, and non-traditional students are commonly agreed to be those who have returned to school some time after. The reasons these non-traditional students have decided to return to school at a later date could be due to financial setbacks, starting/ planning a family, or working a full-time job. For non-traditional students elearning is becoming the first training method to achieve a school diploma. Even if there are still different barriers in providing full access to elearning courses to non-traditional students, we see that the target expectations are often: flexibility, price, certifications and tutor/mentor support.
3. Job skills mismatch
Job skills mismatch is one of the main challenges faced by economies, as confirmed by several governmental studies. The mismatch between workers' skills and their tasks at work can also adversely affect economic and social outcomes. Providing training to employees is the first answer to this question and can help tackle skills mismatch. By systematically educating current employees, companies ensure their workers are performing optimally in their current position, and are prepared for further advancement. Elearning is the second most important education methodology within organizations. The expectations for this target are all job-task related, users expect to acquire the competences needed to keep their jobs and to be promoted in the near future.
4. Mandatory training for employees
Depending on your job description, you could be subject to a number of mandatory trainings. Plus, there are several legally-oriented items to cover with training (compliance). Users involved in this kind of training are not very demanding in terms of quality of the training, but companies are often kept very busy in developing well planned elearning programs to ensure a high percentage of completions and a satisfactory level of training – or outcome. The main focus in this case is on good timing/scheduling for training, giving the broadest range of access, removing all barriers to access the courses, ensure SSO with other corporate systems, and so on.
5. Geographically dispersed workers
This is quite a mixed category of final users, because we could find: the team located in a very remote space, far from company headquarters, employees on the move, remote workers – and also even subsidiaries and subcontractors! We would like to stress the expectations of the first group: workers located in a very remote space, far from headquarters. These are for example oil and gas employees, maritime employees, mining employees etc. These workers require a lot of training to be delivered on the job and at the point of need. Their expectation is focus on one single concept and "acquiring exactly what I need, and nothing more!"
6. Extended team
We mentioned before remote workers and employees on the go…  these two categories are becoming more and more important in the labour market. In terms of communications this target is highly demanding, and training should be aligned with the overall communication strategy. Having a mobile learning strategy is fundamental with this target.
7. Talent management
We could say that this is the most-fun target to satisfy. These are well trained, highly motivated people, willing to increase their knowledge and able to even choose what's the best for them. Due to the fact that talents are often a restricted group of people, a company could spend more on training them (compared with the average spent on training x employee). The elearning programs offered to them should be inline with the other activities planned for them. A perfect integration between training and talent management is a fundamental prerequisite to keep talented people satisfied.
8. Unpredictable (or generic) audience
When you go to the market with a generic training offer, you want to satisfy the widest range of users. Maybe your audience will be a sum of the targets below, or not. Perhaps they will simply be consumers! The typical (digital) consumer's expectations are: easy and quick to buy, well-ranked, 24/7 assistance, social sharing and all the other fun stuff that we have seen applied in MOOCs strategies and B2C elearning such as gamification.This isn't a definitive list! I'm going to gradually build on this, and I would appreciate any opinions from readers regarding new targets and their expectations when facing an elearning program.
If you missed out on earlier posts regarding final users, you can find them here:
More articles in this series:
1: Final user expectations of an elearning program
2: Global Consumer trends: how they impact the elearning market