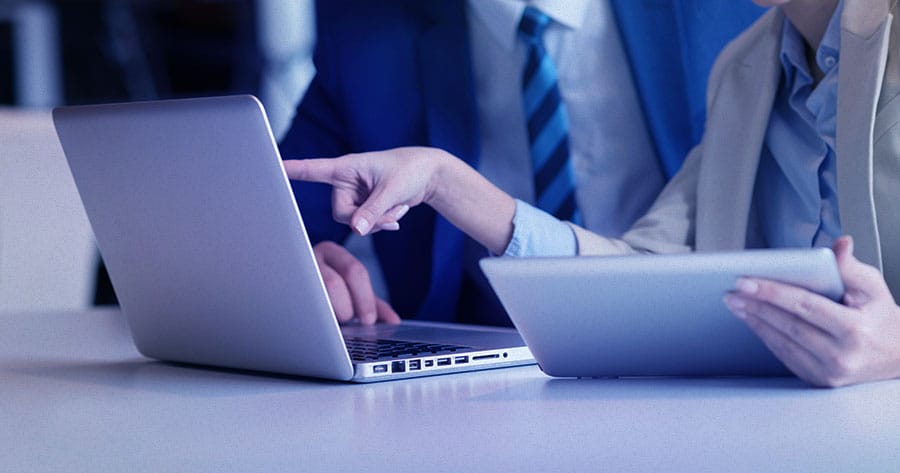 Four things to look for in the right learning management system
For most organizations (of any size, but particularly large enterprises), the right learning management system is one that can support learning across several different modalities.
Technology is increasingly supporting the multi-modality approach to learning, well beyond traditional online training courses. A sound learning program always includes a combination of learning modalities, including instructor-led (classroom) training, online and mobile learning, on-the-job training and more.
Below, read about the most important criteria for many of our customers in their search for the right LMS, and why you should include them in your search for a new learning management system.
What does the Top 10 LMS systems look like?
1. With a unified message, it enables consistent competency development
With a learning management system that allows you to centralize all your learning content, you gain a single repository across various business units and organizational branches, rather than having to manage content across multiple systems. The right LMS is also the place where certificates, certification and retraining programs are managed.
2. It allows instant access to learning content in the field
Provide learning content in both push and pull modalities to accommodate a variety of learning styles, business conditions and, of course, schedules. Enable a pull modality where new hires can instantly access learning and knowledge assets and and reach out to subject matter experts on their time to learn more about, say, the sales process or product.
3. It helps you deliver the right training to the proper audience
Generic content that is intended for consumption across any role of the sales organization is ineffective. Training must be tailored to different groups of salespeople, e.g. depending on industry, territory or whether the salesperson is a prospector, a sales development representative or an account executive. Look for a learning management system that supports organizing and distributing learning content based on specific needs of the individuals involved.
4. You can use it to manage training, whether it's hosted online, or in the classroom
Look at learning management systems that include ways to organize and keep track of both instructor-led classes, both virtual and in person. Well designed training programs often include a combination of self-paced online training and instructor led training activities, which reinforce each other. Your LMS need to fully support that, end-to-end.
Want to test drive all of Docebo's features to see if it's the right learning management system for your organization? Try it free for 14 days.