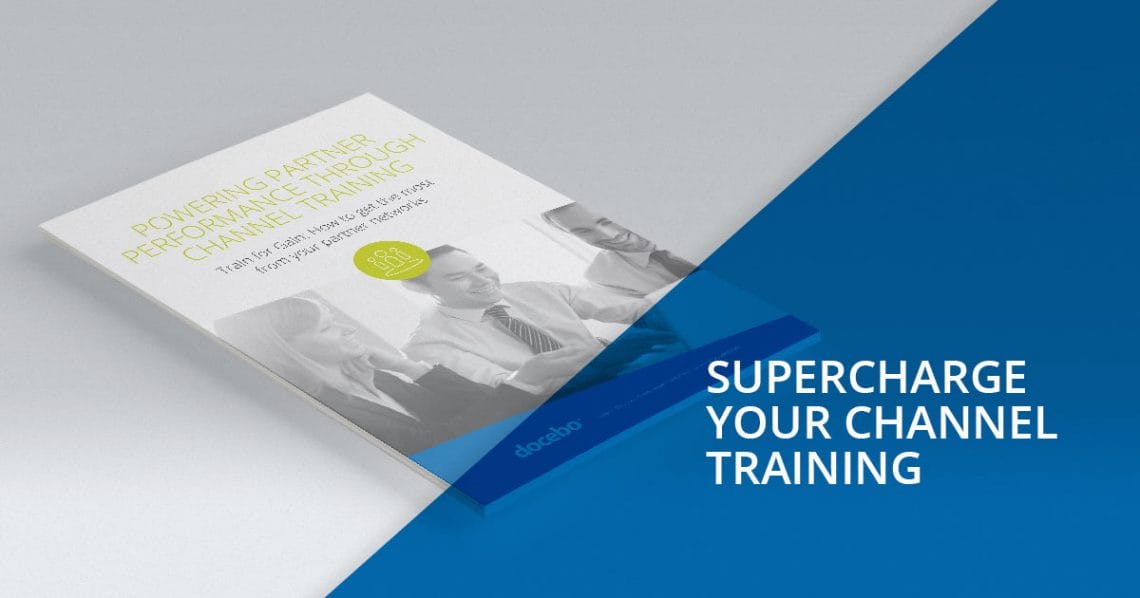 How Engaging Partner Training Coupled With Automation Can Power Your Partner Channels
Partner channels offer a tremendous opportunity to increase an organization's reach. However, a strong enablement process is mission critical to the partnership's success. A poorly trained partner channel will underperform and possibly misrepresent the parent brand, doing more harm than good.
A new report from Docebo, available below, examines the challenges faced by channel partnerships and provides some best practices to establish a strong partnership from the start.
"Powering Partner Performance through Channel Training" explains how, with the right tools and strategies, you can provide solutions for the many challenges faced by partner channels and ensure your network is properly trained and motivated to succeed.
Powering Partner Performance Through Channel Training
Despite the potential, many organizations aren't utilizing the full power of reseller networks because of the numerous challenges that come with the practice.
Nearly 80% of companies utilize partner channels to generate income.
65% of CMOs feel unprepared to deal with channel growth.
Partner channel members face their own difficulties as well, but only the parent organization can solve these problems.
25% of partners cite difficulties with channel programs
21% of partners have issues with partner payment, onboarding and credentials
An LMS can solve many of the problems faced by channel partnerships. If your partner training program can strike the delicate balance needed to educate your partners on your product and service while retaining your company's branding and culture, you can more closely align the experience of your sales partners to that of your employees and build a stronger network built on common goals and objectives.
Read the full report to learn how to spend less time managing your channel partners and still achieve better results.