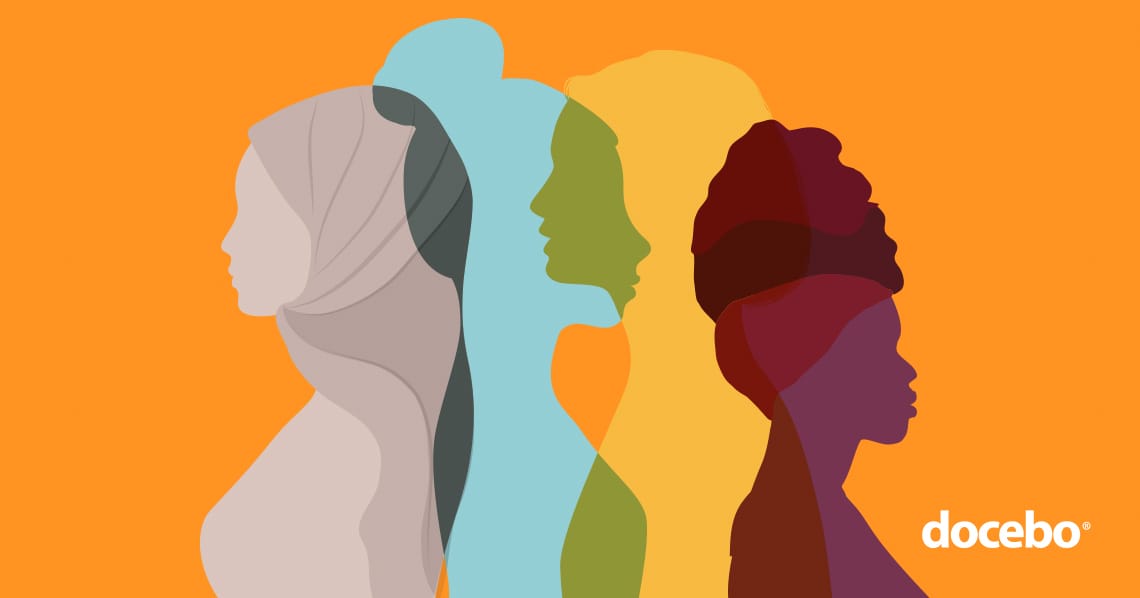 The tech industry and science, technology, engineering, and math (STEM) fields have a long and rich history… of being male-dominated. But despite such little representation, there's no denying the indelible and incredibly large impact women have had on the industry and history. 
Ada Lovelace, widely considered to be the world's first computer programmer, wrote the first algorithm intended to be processed by a machine. Her work laid the foundation for modern computing. Rear Admiral Grace M. Hopper developed the first compiler, which led to the creation of the programming languages we use today. Hedy Lamarr's advances in the field of wireless communications were the basis for modern technologies like Wi-Fi, Bluetooth, and GPS. And of course, Radia Perlman (AKA "Mother of the Internet") paved the way for modern computer networks with her contributions to the development of the Spanning Tree Protocol (STP).  
Everyone benefits from a more inclusive and equitable industry
Without these women, we wouldn't be where we are today—as an industry and a society.
But if that's not enough to prove the importance of gender equity, this should help: Businesses with the highest gender diversity are 48% more likely to achieve better results than those with the least gender diversity. And yet, as of 2022, women make up just 28% of the tech industry (even though they account for 57% of the overall (U.S.) workforce). 
Fortunately, more and more companies are recognizing the benefits of having a diverse workforce and are actively working to create more inclusive and equitable workplaces. But (as the numbers show) we've still got a loooong way to go. 
Equity > equality
People often conflate equality with equity, but they're fundamentally different. In a nutshell, equality is about treating everyone in the same way, whereas equity is about everyone achieving equal outcomes. (This short video does a great job of explaining the two.)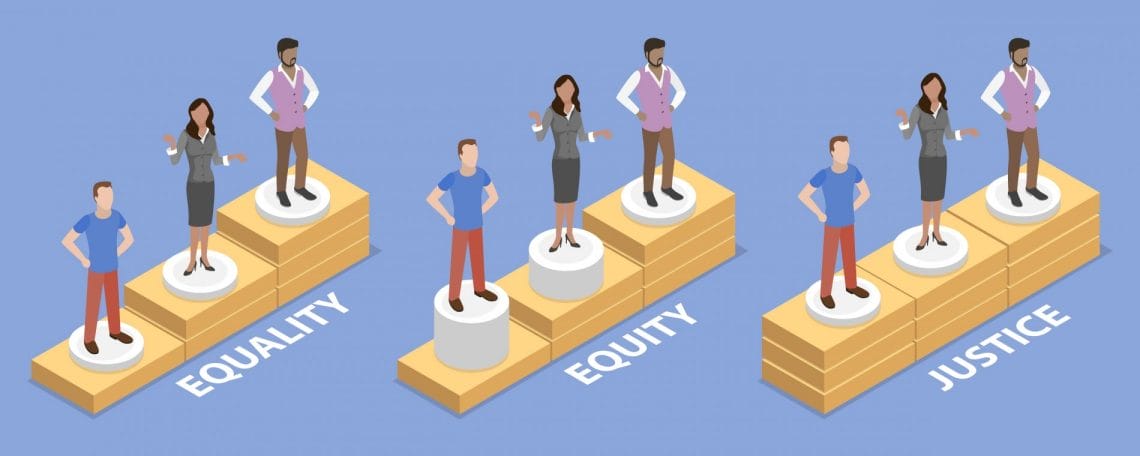 Equality (the state of being equal) vs equity (the quality of being fair or impartial)
Here's an example to illustrate how they differ. 
Let's say a company was to give everyone the same raise. That would be an example of equality. Despite getting an equal raise, some people in the same roles would still make more than others (especially when you take the wage gap into account).
Now let's say that the same company was to close the wage gap (ensuring female employees were paid on par with their male counterparts) and then give everyone the same raise. That would be equity. (If the wage gap didn't exist in the first place, that'd be justice! ⚖️)
At Docebo, we're working hard to create a workplace (and a world) that's based on equality, embraces equity, and strives for justice.
Embracing equity 
The culture we've built over the last 18 years at Docebo is a point of pride for us. We've always been inclusive and welcoming to everyone—regardless of their gender, race, or background. But we know the playing field in our industry isn't level. So, we're doing our part to promote equity in the workplace and our communities and to remove the systemic barriers that commonly prevent women from entering the industry. 
Here's how:
We're creating opportunities for STEM education and training
Through our ongoing partnerships with SheTech Italy (an organization that aims to bridge the gender gap in digital and tech) and Edgemony's Coding Women in Sicily (an initiative that offers scholarships for women to advance their software skills), we're providing women more opportunities to develop the skills they need to pursue successful careers in STEM. 
We're investing in developing female leaders
Women are grossly underrepresented in leadership roles in general, but this is especially pronounced in tech. Just 11% of leadership roles are held by women. We can (and need) to do better. We've partnered with #GirlsClub (an organization dedicated to empowering more women in sales to earn leadership roles) to change that. Each year, we provide four women from Docebo with scholarships to #GirlsClub's Management Training Program to develop the skills they need to lead our teams. 
We're breaking the bias
Inequity in the workforce begins with inequity in the classroom. The stereotype that STEM is for men follows girls from the early years of their academic careers into their professional careers. Supporting organizations like Black Girls Code (an organization dedicated to improving the pipeline of Black girls in tech) and Girls with Impact (whose mission is to create the first generation of women who will lead from the top), we're showing young women at an early age there's a place for them in the industry. 
Equity in the classroom lays the foundation for equity in the tech workforce
We're promoting awareness
In addition to our continued partnerships and sponsorships, we've established employee resource groups (ERGs), such as the Docebo Women's Alliance (DWA) and BIDOC (Black, Indigenous, and Docebians of Color) to provide support and mentorship for underrepresented groups.
This month, the DWA ERG has been especially busy educating employees and raising awareness around equity. They've shared tips on how to be an ally, provided resources to help improve financial literacy, brought in Catherine Mandungu (Telegraph NatWest 100 Female Entrepreneurs to Watch, Founder of Think RevOps and advocate for empowering women in business) for a keynote session, and planned yoga classes to promote wellness. The Women's Alliance even partnered with our Green Ambassadors ERG to explore how women have impacted the green movement and what we can all do to be more eco-friendly. 
When we embrace equity, it leads to better ideas, better products, and better outcomes for our employees, our customers, our partners, and our communities. As we celebrate Women's History Month and embrace equality, we encourage everyone to join us in this important work. Whether it's through mentoring and supporting women in tech, advocating for gender equity, or simply being aware of our own biases, we all have a role to play in creating a more inclusive world.