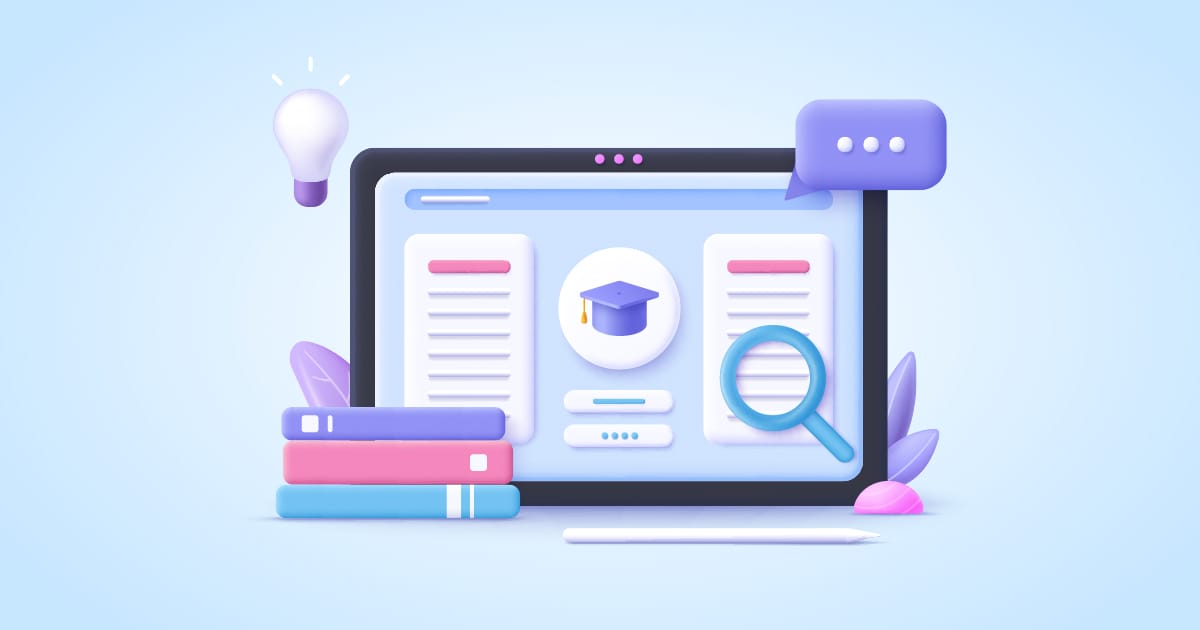 To do learning well, you need a dedicated Learning Management System (LMS), with emphasis on the "dedicated." If you're using a Human Resources Information System (HRIS) for your learning needs, your L&D programs aren't having the impact they could be.
In this article, we'll talk about the critical importance of having a dedicated LMS platform for your training and development programs and why you shouldn't just use the 'learning' module in your HR system. Then, we'll discuss the importance and benefits of integrating your LMS with other systems (HRIS and beyond.)
Let's dive in.
The case for an LMS
If you're currently leaning on HR software for your learning needs, allow us to perform an exorcism-by-analogy. Using an HRIS as an LMS platform is like…
…using Excel to file your taxes.
…handwriting your novel.
…shooting your wedding photos on a 2003 Motorola RAZR.
While you can do these things, it's generally going to be a bad idea and you'll sacrifice value, efficiency, and convenience.
In some ways, using an HRIS or HCM as your learning platform is worse than the examples above.
Here's why: By definition, HR software is designed with employee training in mind. It's used for onboarding new employees, it collects employee data, and it's built for employee learners.
That's great. But when it's time to deliver learning or training programs to non-employee audiences (like partners and customers), an HRIS can fall flat.
In fact, even if an HRIS delivers employee training effectively (big if), it's still missing more than half of most business' learning needs. These days, the majority of learning (60%) is being delivered to external audiences or a mix of internal and external audiences.
It's easy to see why: Customer and partner training is incredibly powerful. 90% of companies with external training initiatives see a positive return on their investment. And this isn't a small bump: The average impact of customer training is a 7%+ increase in both retention and lifetime value—important metrics! When you meet your customers' training needs, they stay longer and spend more.
A few more stats (from Brandon Hall Group):
44% reduced training costs

53% improved product awareness

49% increased customer relations
It's data like this that explains why 90% of businesses with customer training initiatives plan to grow them in the future. And it's why you need a learning platform designed for audiences beyond your employees.
Being able to deliver e-learning to non-employee audiences is the most compelling reason to invest in a dedicated LMS. But it's not the only one. Consider the fact that:
HRIS platforms are built for admins in the HR department. They aren't usually designed with user experience in mind. The usability and design may not meet the standards your users expect from a learning experience.
HRIS providers typically don't have the same depth of technical competency that LMS providers do. They may collect online training data, but lack the ability to tie that data to employee performance or customer behavior in a robust way. They rarely include gamification and social learning functionality, which can make it hard to create truly engaging learning experiences. And they are not built for e-commerce, making it impossible for businesses to control pricing, distribution, and delivery of training and certifications.
The HRIS may not integrate with different systems (like your CRM) or support features like automation the way a dedicated LMS can.
So you have an LMS. Now what?
Simple: You integrate!
One of an LMS's biggest superpowers is its ability to connect with other systems you already use, like your CRM, CMS, and HRIS. Like the spoke of a wheel, your LMS should be at the center of your learning program, but connected with other areas of the business to keep things moving.
Research from Brandon Hall Group shows that the most common LMS integrations are with an HRIS (55% of businesses with an LMS integrate it this way). The numbers quickly drop after that, with only 20% of businesses integrating their LMS with their CRM. If 55% seems low, trust your intuition. The fact is that far too few organizations are getting maximum value from their learning programs.
This is an opportunity. Integrating your LMS with other software can streamline workflows, reduce manual tasks like data entry, and produce insights you can act on.
To make these results tangible, here are two stories from Docebo customers that integrate our platform with other systems:
Zoom needs no introduction. They use Docebo for customer training and have seen 89,000+ course completions. And because Docebo integrates with their CRM, they know that over half of their learners are actually paying Zoom customers. In addition to making these customers stickier, Zoom can also track the impact their learning program has on customer support requests. And surprise surprise: Customers who learn with Zoom are less likely to reach out to the support team.
Cineplex is a Canadian film entertainment company with over 13,000 employees, mainly known for operating over 150 theatres across the country. When Cineplex finds someone talented, they want to keep them and help them grow their careers. By integrating their Docebo LMS with their HRIS, they've created an incredible learning experience that differentiates them in a high-churn industry. Leaderboards and gamification add functionality that an HRIS couldn't support alone, and over 1900 employees log on every day and spend an average of 23 minutes learning. This has earned Cineplex an incredible top talent retention rate of over 95%.
These results are amazing. But they aren't atypical. You just need to integrate.
***
An integrated LMS is critical for any organization that wants to grow. It will help you serve multiple learning audiences, helping you grow employees and retain customers.
This doesn't have to be scary. Docebo can make it easy. Our award-winning LMS has countless pre-existing integrations for your HRIS, CRM, and other tools. We offer robust functionality for every audience, including social learning, gamification, automation, real-time data analysis, and much more.
If your audiences aren't learning, it's time to start. And if they are learning, it's time to integrate. You can do it with Docebo.