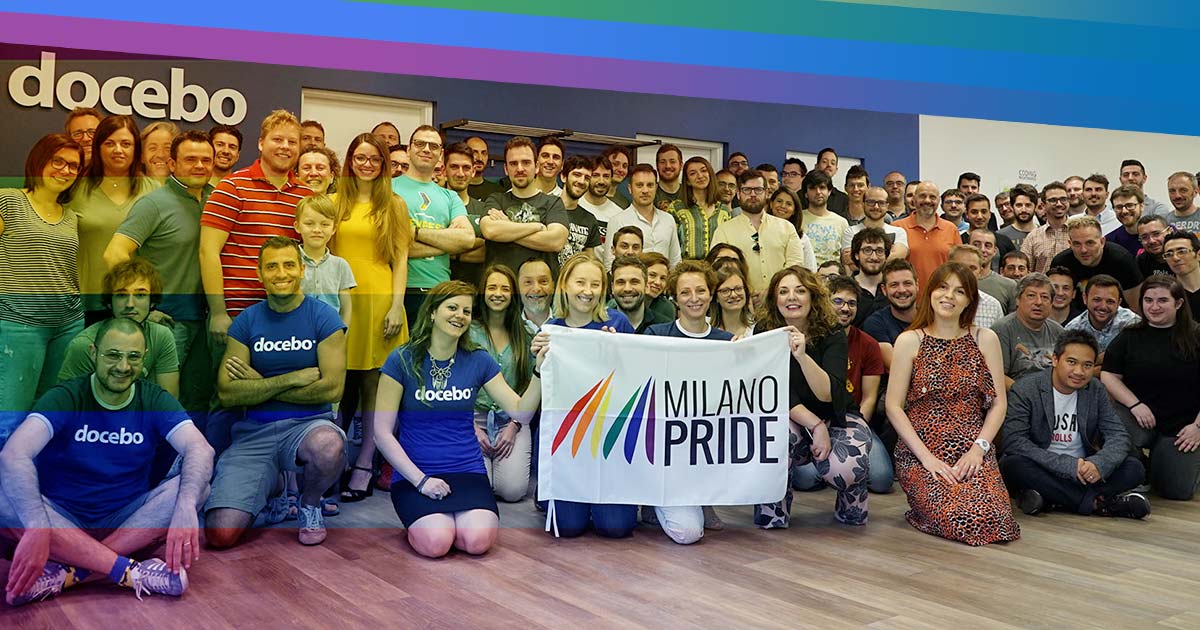 At Docebo, we believe the next great idea that can change the world of learning will come from those given the freedom to express their thoughts and ideas without limitations.
Attracting, developing and retaining a diverse workforce is vital to our success, and also working with organizations who share this attitude. Our vision is to foster a discrimination-free workplace and:
To be an employer of choice, recruiting and retaining the best talent

To nurture the happiest, healthiest workforce possible

To inspire trust, respect and open communication within Docebo

To increase awareness and appreciation for diversity
What does inclusion mean to Docebo?
Equality and diversity are values that are in our DNA. When we are working with potential customers, and also during the hiring process, we are really looking to engage with people who share those same values. So no matter if they are internal stakeholders or external stakeholders, these are values that we are really looking for. 
With offices in different countries, we know that every country has its own culture about diversity and inclusion and we're really trying to foster those values in our people, no matter what their country or nationality – this is something that we want everybody to share.
How do we help foster an inclusive culture?
It's something we emphasize with many, many initiatives and events during the year – not just going to the MilanoPride Parade, which is, of course, a big event. For example, we deliver lots of initiatives, like our Lunch and Learns where our people are inspired by other employees telling their stories, or we invite external speakers to talk about initiatives that could be joined by our employees to try to reinforce our culture of equality and diversity. 
As an HR leader, it's very, very important for me that everybody in the office is free to reach out to us and feels comfortable doing so. We really believe that people should be happy in our offices and in our environment. Working in HR means that you need to have people coming to you that are free to come to you to share any kind of issues that they might feel. And that's something they can do any time, any day, no matter what they want to discuss.
Find out more about life at Docebo in our Careers section