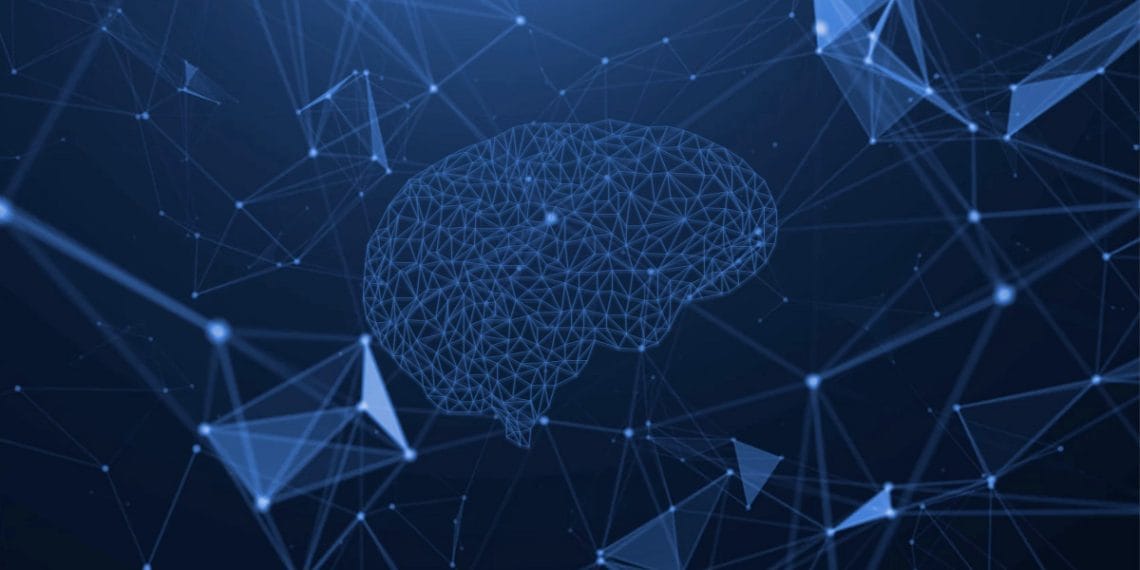 7.5 release initiates a seismic shift in enterprise learning with Artificial Intelligence (AI) functionalities.
After years of market research and development and experimentation, Docebo is excited to announce that its 7.5 release unveils the first steps along its path to becoming an Artificial Intelligence (AI) Platform for learning.
A lot has changed since Docebo got its start, but the company's goal has always remained the same: to change the way people learn – and by using technology to do so. And while the goal has always been to deliver the best possible learning platform equipped with the best possible technology, it's right now that the company's vision for the future of learning, borne from the mind of its CEO, truly comes to life.
What started as a team of three, made up of CEO Claudio Erba, CTO Fabio Pirovano, and Head of Design Andrea Biraghi, confined to a tiny office in the small Italian town of Biassono, has blossomed into a global organization that's now home to more than 230 employees and 5.6 million learners, the result of a passion for connecting learning to technology and innovation.
Indeed, Docebo has evolved from a top-notch cloud-based learning management system (LMS) to a full-fledged enterprise learning platform with the addition of the Coach & Share, Perform and Extended Enterprise modules.
Thing is, it's about to get even more exciting in the Doce-world – and this is only the beginning.
Say Hello to Artificial Intelligence Powered Enterprise Learning
This new release lays the foundation for a seismic shift in the way enterprises deploy and manage their learning programs, internally and across the extended enterprise, and is designed to deliver automated and personalized learning – at scale.
Borne from learning-specific AI algorithms fueled by a powerful combination of machine learning, deep learning and natural language processing, Docebo's vision to bring to market an AI platform specifically designed for the L&D market starts now.
The 7.5 release gives Docebo admins and their users access to:
AI-Powered Deep Search: Docebo's AI deeply analyzes learning content of any nature, understanding and categorizing keywords to exponentially improve learning content discoverability. Upon sharing a new learning asset or creating a new training material (learning object), AI "analyzes" the entire asset, understands the keywords to produce search results that are immensely more relevant. For example, before 7.5, a video asset could only be searched by title, description and tags that were manually entered by the uploader. With 7.5, a video is searched and discovered by its actual content to produce much more effective learning experiences by putting content learners want in front of them, easily and more effectively.
Auto-Tagging: AI analyzes all learning content, identifying keywords and creating tags automatically, making it easier to uncover content that is relevant to learner interests and their professional development. Upon sharing a new learning asset (e.g. a video), AI "listens" to the entire video, understands the keywords, and creates up to 10 tags, which help categorization and search (tags can also be manually edited if necessary).
Invite-To-Watch: Invite-to-Watch elevates the social learning experience by automatically generating a list of learners who have engaged with similar content, allowing users to easily share content with those who will value it most. When sharing an asset in Coach & Share, AI automatically suggests users who have liked or shown an interest in similar assets in the past, ensuring that user-generated knowledge contributions are seen by those across the organization who will value them most.
The 7.5 release also introduces a number of other exciting features, including the all-new My Team, which gives managers instant visibility into the learning activities of their team members, providing valuable and actionable insights into their existing skills and those that require immediate attention.
L&D leaders now have visibility into their company's organizational structure across direct and dotted lines. The management of the organizational chart is decentralized, removing the need for the L&D or HR administrator to design and maintain it by himself/herself.
It also gives L&D leaders deeper and more effective skills evaluation tools. Docebo's skills management system, Perform, now answers the question, "who in my organization best fits the skills required for this new open position, what are the gaps, and can we close them through learning?" Perform now analyzes skills from various employees across the entire organization to identify those with the right ones for various open roles. Doing so elevates the process of finding the right people within, which helps companies lower their hiring costs while providing L&D and HR leadership a way to identify where the skills gaps exist within the company's workforce.
We're Just Scratching The Surface…
The 7.5 release is indeed exciting, and will change the way enterprises uncover true value in their L&D programs through artificial intelligence. But this is only the beginning, marking the starting point for an incredibly exciting adventure that will revolutionize the way people learn with AI. Docebo encourages you to not only explore the AI functionalities that 7.5 brings to life in its learning platform, but also to stay tuned to our activities over the next year or so as we introduce even more transformative technology that's guaranteed to elevate your learning programs and the learner experience.
Docebo was founded on a culture of innovation and strength in leadership. We're proud to share their vision and release the foundation of a movement that will transform the future of enterprise learning through artificial intelligence.Are you ready to see AI-powered learning in action?