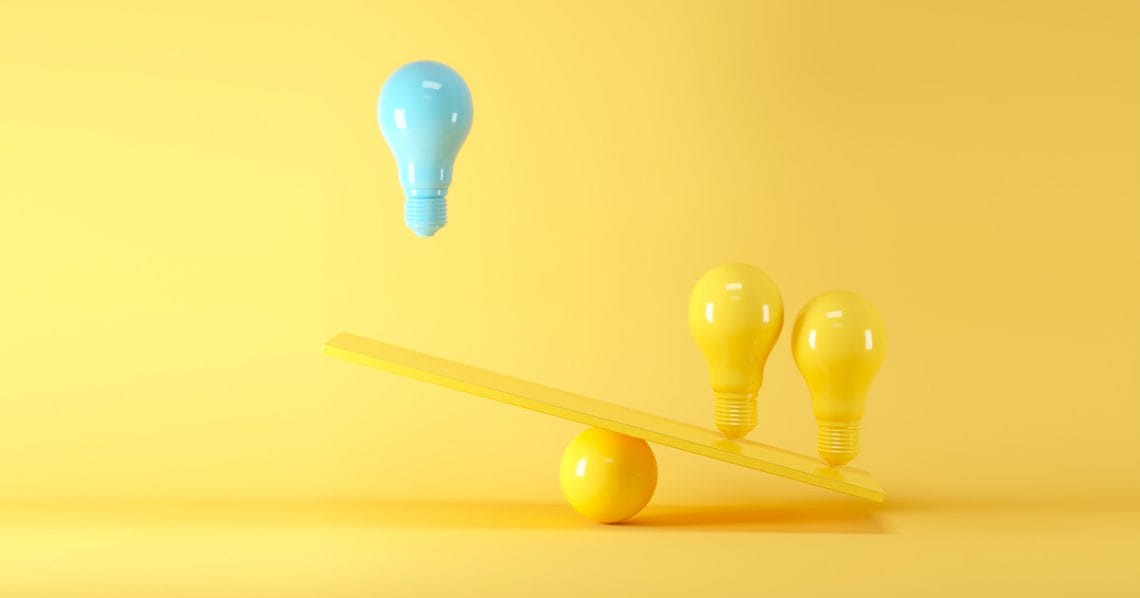 Learning and development's future is set to be impacted by three key factors. 
Over 80% of the jobs that will exist in 2030 haven't even been created yet, and by 2020, 60% of the workforce will be under 40. Meanwhile, new technologies, such as artificial intelligence, are expected to increase labor productivity by 40%, representing a clear indication that the need for skills development in those areas is paramount to enabling these new workers to do their jobs properly, while equipping them with the knowledge they need to adapt to change as those technologies continue to evolve. 
Of these three factors, there is one that we have some level of control over and that's the use of technology. For L&D to remain relevant, we need to develop new, business-focused and technology-enabled ways to support workers (and how they work) to deliver business results. This blog will explore the growing need for smart learning technologies and the actionable solutions they will empower L&D professionals to implement. 
Achieving Richness and Reach
Twenty years ago, authors Philip Evans and Thomas Wurster described the transfer of information as a "trade-off between richness and reach". 
Their ground-breaking book Blown to Bits defined reach as referring to the number of people who share particular information, with richness being a more complex concept combining bandwidth, customization, interactivity, reliability, security, and currency. Traditionally, it was believed that the greater the reach, the less the richness – and vice-versa.
However, Evans and Wurster argue that, with the advent of powerful information and communication technologies, this historic trade-off between richness and reach no longer applies. It is now possible to have increasing amounts of both.
The opportunities for L&D to exploit emerging technologies and machine intelligence to deliver business value by achieving richness and reach are huge. 
Beyond automation, the increasing power of machine learning, AI and other new technologies offer L&D a multiplicity of ways to improve organizational performance and support learning at 'the speed of business.'
The Impact of Learning Technology So Far
E-learning emerged as one of the first steps for using learning technology to break the richness/reach trade-off. 
The increasing granularization of formal learning has been an extension of e-learning over the past 20 years. Although this has resulted in providing marginally easier access to learning content, it fails to address a fundamental issue; e-learning and 'micro-learning' remain formal learning approaches.  As do higher bandwidth video-based systems and rich media learning solutions. 
There is no doubt that, when used well, these approaches increase the impact of formal learning, but they are not exploiting the full potential of learning technology to deliver business results. To achieve this, L&D needs to fully embrace informal learning, and learning from working.
Learn more about the State of Online Learning For Enterprises in this whitepaper. 
Studies have proven that most learning occurs through interactions with peers and managers, and through on-the-job experiences and problem-solving. And, as the 70:20:10 model would dictate, it's important for learners to be exposed to a combination of formal, social, and experiential learning.
Formalizing the Informal
Too much e-learning content relies on absorption instead of interaction. Learners read articles or watch hours of video made by someone else, then they're tested on how much information actually stuck. This is why most training is considered to be too generic, too basic and too boring. 
Social learning is focused on empowering learners to take an active role in their learning activities, whether through creating and sharing their own content, providing feedback or engaging in discussions. 
Learners can pull knowledge from experts within the organization rather than have it pushed on them and this helps build an attitude that continuous learning is part of the organization culture. This active role for learners ultimately helps create more relevant training content and outcomes, improving retention and productivity. 
As a technology solution, it's our job to empower and enable both learners and admins with the tools that reflect how learning happens today. One of the biggest issues surrounding social learning is "formalizing the informal" because social and experiential learning are only as effective as a your ability to centralize it. 
Docebo Coach & Share provides users a means for fluid informal knowledge transfer and feedback from internal experts to support learning as it happens. It also facilitates the creation of user-generated content from daily, on-the-job activities. Once created, content can be categorized, peer-reviewed, and validated, all while building a culture that rewards top performers with measurable recognition.
Here's How Our Learning Technology is Being Leveraged
Vision Hospitality Group is a hotel company with more than a thousand associates located across several U.S. locations. The company has a goal to deliver effective training to a workforce that is spread out and includes everyone from front desk managers and accounting, to maintenance and housekeepers.
To do this, they wanted to ensure useful knowledge is shared among a remote workforce.
As the company's Director of Culture and Talent Development, Megan Brown, said, "If your associates are the ones that make the best bed in the company or the best breakfast buffet set-up, let's showcase that!"
Using Docebo Coach & Share, associates can use mobile devices to capture videos of what they do and share this on the learning platform.
"Our guests have a better experience because our associates are trained well," says Megan. "You train an associate and they become empowered to handle everything that has to do with their role in the hotel and their interactions with the guests. That drives our guest satisfaction scores."
"Because we have Docebo and because we have that opportunity now, we can tap into the strengths of a huge family of associates and really showcase their talents, learn from each other, and truly follow through on our vision to become the best most respected hotel company in America."
Learning has now become peer-to-peer instead of something that gets pushed down from the head office. Not only is it more personal, but it helps foster a sense of community within the company, especially with teams in multiple locations. 
Experience what's possible with smart learning technology.