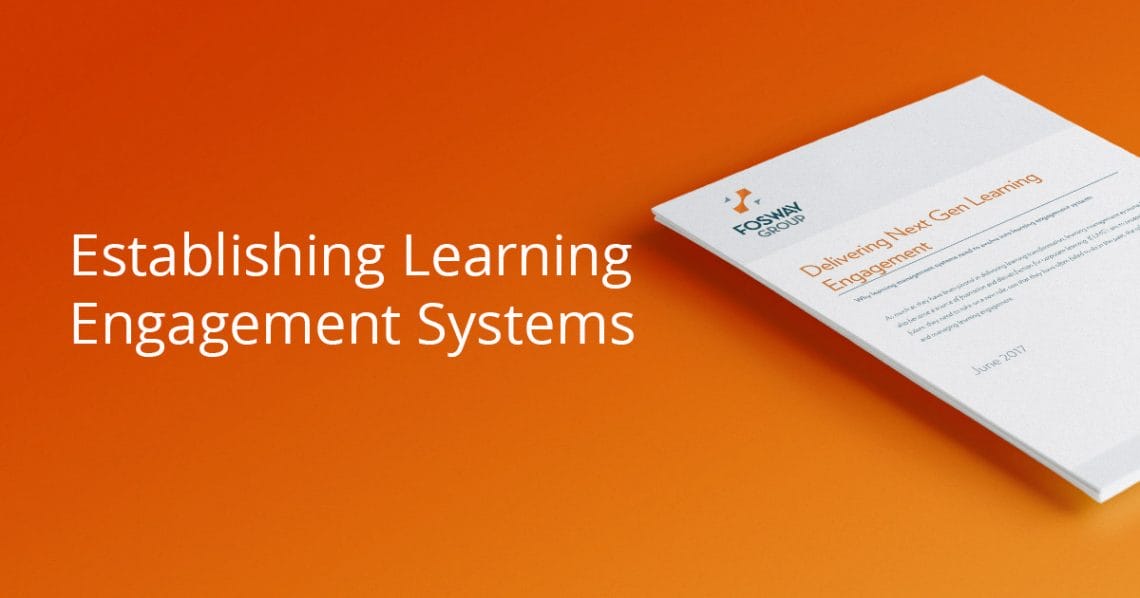 Learning management systems need to be focused on how to actually engage learners
As much as they have been pivotal in delivering learning transformation, learning management systems have also become a source of frustration and dissatisfaction for corporate learning. If LMSs are to prosper in the future, they need to take on a new role, one that they have often failed to do in the past; the role of stimulating and managing learning engagement.
The death of the corporate learning management system has been predicted for a number of years now. But those forecasting its demise are missing the point. Fosway's research shows, there is still a very real need for the functions that the LMS provides. The point is not that LMS is dead, but that it needs to evolve.
Employee engagement a growing challenge
Employee engagement has become an increasingly important focus for organizations. In fact, our current research tells us it is the leading measure of success for HR strategy today.  Within L&D, the resulting impact of this is the need to become much more learner-centric and to proactively engage learners. No longer should training be something that is 'done' to your people! Rather, it should be an activity that learners actually want to get involved with.
This core Insights paper explores the capacity of the next generation of learning systems to deliver true engagement and aims to help organisations assess how well their current solutions are geared up to support the all-important learner-centric approach going forwards.
To learn more, read the full paper today by downloading Delivering Next Gen Learning Engagement: Why learning management systems need to evolve into learning engagement systems.
Download the Fosway Group white paper today and learn how to build a learning and development environment that actually engages users.