The comprehensive LMS pricing guide: here's what makes up the cost
A learning management system is a big investment that drives innovation, growth, and ultimately untapped revenue. Unfortunately, like most everything else, it comes with a price tag.
But not to fear!
When you look at what an LMS costs at the forefront, it can look more intimidating than it should. This is a radical thought, so hold onto your socks (kidding, it's not really radical at all). Before you even start looking at pricing, you should look at how expensive your current problems are to your business. We've all had a car that we called ole' faithful, that would probably break down again sooner or later. At a certain point, maintaining ole' faithful get to be even more expensive than just getting a newer vehicle with fewer issues and fewer visits to the mechanic. Not to mention – who doesn't love the way a new car drives (and of course, that new car smell)?
All this to say, once you have a more tangible cost associated with your problem, the cost of an LMS will feel reasonable and, for your boss, more justified (no sweat needed). After you've unpacked just how big the obstacles that you're facing are, it makes it easier to start picking through different LMS platforms, exploring what they're capable of, pricing models, and other nuances that come with making that final decision.
Here's the truth: no one likes talking about price, but let's be frank – we're all used to paying for the best solutions to our problems, whether it's a new iPhone, a faster laptop, car insurance, etc. Before you can solve a problem and justify the spending associated with solving it, you have to bring the problems into the light (can I get a hallelujah).
That's what we're going to help you figure out today.
---
Before anything else: Calculate your obstacles 🧮
When someone shows up to work, whether they do an exemplary job or an extremely poor one, it costs businesses money. Corporate training and online training are no different, and if they exist at all, they are either driving revenue or wasting it, because resources are being devoted to them.
If the training isn't being retained, or even understood fully, then someone is spending their paid time either unsuccessfully using it, administering it, or struggling with it. Even worse, if online training is not happening and training is done entirely in person or without a system, money and time are being spent on travel, lost Google Docs and slide decks, and disengaging learning experiences.
Poor user experience and training can also cost us business partnerships and customer relationships that contribute to revenue flow. When training happens correctly though, your partners, customers, or employees maximize their potential, and admins are able to focus on strategy as opposed to maintenance.
So, how do you figure out just how big that problem is? Here are some of the big questions to ask:
How much additional revenue could you be pulling in with (successfully run) customer/partner training that they love?
How much turnover or customer/partner churn are you facing due to lack of engagement, lack of interactivity, or poor user experience?
How much money do you lose each time you lose a customer, partner, or employee?
How many hours are people spending administering this platform each week (i.e. enrollments, reporting, creating content, uploading content, sending notifications, sending out materials, etc.) and how much are they getting paid each week to do that? How much money would this save if these things could be automated?
If you are conducting instructor-led training, how much money have you spent on travel arrangements for on-premise education efforts? What are the potential savings if onboarding or other training could happen with e-learning?
How successful are your training programs currently? How are you able to measure the success of your programs and prove that people are actually learning? How much does it cost your business if people are not learning or growing?
If your current program does not meet learners' training needs, where do they go to find what they need (i.e. are they going to Google or even tapping a co-worker on the shoulder and potentially being misinformed?). Are you funneling money and people-power into a program that goes untouched? How much?
All of the above questions have revenue attached to them and are significant considerations when you're deciding what to spend on LMS software. It is important to stay focused on the cost analysis of the problem you're solving instead of just looking at the price tag for your solution. Remember that the goal isn't just to break even. The goal is to monumentally grow your revenue (cha-ching), which means opting in for the best LMS for your challenges.
Such an LMS will make it possible to keep customers and partners engaged while receiving more value in your products and services. From an internal perspective, not only will this also keep your employees more engaged, but it will drive career progression and improve job competencies (no, it's not just a fairytale).
In the end, all of this actually saves you money by solving these problems, all while growing your revenue with higher productivity, job satisfaction, and successful business relationships. After you understand the cost of your business problem and really crunch those numbers, it becomes easier to assess and narrow down which LMS solutions make the most sense for you.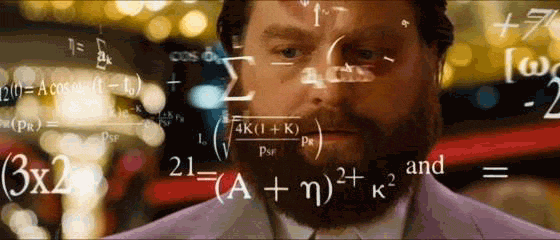 Related: E-learning ROI: The key value of cloud learning management systems
---
Different types of LMS pricing models 📊
While we at Docebo don't believe in choosing your LMS based on the pricing model, but rather on the solution it provides, it is nice to have some perspective before going into these conversations with different sales reps. Each LMS vendor does things slightly differently, so each vendor is likely to go by a different pricing model, have features listed as add-ons, and create different pricing plans that can either be itemized or bundled.
To start, here are some of the different LMS pricing models that you can expect to run into on your exploration. 
Pay per-user model 👥: This LMS model of paying per user means that you're paying for anyone who could use the LMS at any point that month, regardless of whether they do or not (this means entire teams and departments have access that they may or may not use).
Pay per "registered user" model 💻: This pricing structure is common in the SAAS/Cloud LMS space. When you pay for "registered users", what usually qualifies this person is having a login and password, so you're paying for a number of learners but not necessarily those who are consuming content. While this does prevent every member of an organization from becoming a costly plus one, it still means that as long as they've created a login, you're paying for their seat (despite whether they use it or not).
Pay per "active user" model 🏃🏽‍♀️: eLearning Industry calls this option "one of the most economical options" and that's because you literally only pay for the number of active users, i.e. active learners. It also just happens to be Docebo's model. 😉 What you'll find though, is that sometimes organizations define "active" differently, so it's important to make sure you understand what this means for them.
This pricing model can look different depending on the LMS vendor, but two of the most common ways are to charge for access by the billing cycle or charge per month per active user. The former means a learner could sign up in October and it'll show up on October's bill, but not the next month's. Provided a learner is active, you'll pay on each billing cycle for their seat.
Pay per course 🎒: This plan is pretty clear – every time someone takes a course, that is what you're charged for. This option is pretty common for the third-party distribution of libraries and learning content that various partnerships provide. Compliance heavy industries that depend on certification courses and specific industry training are known for paying per course.
License fee 💲: Technically, every LMS vendor has a license fee because it is essentially an entry fee. A licensing fee, depending on the vendor though, can come as a bundle with limited features, support/FAQs, and a certain number of users (which can be an unlimited number depending on the vendor). This is usually either paid monthly or as an annual subscription.
Open-source 👨🏾‍💻: These are free to use up-front but require coding, programming, and HTML expertise from your teams internally. This can ultimately be more costly or time-consuming depending on who you have on hand to customize and maintain.
Related: LMS pricing: All you need to know
---
Other fees associated with LMS pricing 🧾
What's interesting about each LMS vendor is that they bundle their prices differently upfront. Make sure you push for an itemized breakdown of each individual cost so that you know you're getting to see exactly what you're paying for.
Here are some of the other pieces of the pricing puzzle that you're likely to see packaged in:
Onboarding and customer support 🚣🏼‍♀️: Some companies have tiered pricing based on the level of onboarding and ongoing support you'll receive when you partner with your LMS provider. The level of accommodation you opt-in for can sway the price one way or the other.
Setup fee 💵: Similar to your cell phone or internet provider, most LMS providers charge this administrative fee to get you up and running in your new system.
Content migration 💾: When you switch to a new LMS, it's important to take your most successful content with you. Content migration gives you mobility and freedom to make an LMS switch and still transfer valuable assets to your new LMS. Depending on the LMS provider, some offer this service for free, at a flat rate, or charge depending on the content being transferred.
Related: 7 tips to avoid the hidden costs of implementation
---
LMS features and modules ✨
This is a big differentiator between LMS providers because, similar to pricing, the offerings of varying functionality are done differently depending on the LMS. What is considered part of your package deal versus an add-on with an extra cost can look different. Here is a list of features that can affect the price, depending on the company you're speaking to:
Integrations: There are integrations for just about everything these days. Here are some of the most popular ones.
E-commerce 💳:

Integrations

with

e-commerce

and payment gateway portals are quick options for selling learning content in

extended enterprise

use cases. Ensure you inquire about security parameters for

credit cards

and other payment methods to make sure your audience has the best experience possible.

Single Sign-On 🏡:

Otherwise known as SSO, this automates the login process with authentication connectors of suites like Google and Microsoft (similar to how you can log in basically anywhere with a Facebook login). This way, your people don't get bogged down with keeping track of 17 different passwords.

Web-conferencing 📹:

These

integrations

make it easier than ever to host virtual events,

webinars

, and conferences directly within your

learning platform

, in real-time. I mean really, what would anyone do without Zoom?

Content authoring tools 🎨:

Not to be confused with course offering tools built inside of an

LMS

,

integrations

to authoring tools allow you to easily distribute and replicate learning assets across multiple courses. They keep your

learners

engaged with top-notch content and operate strictly under

SCORM

compliance.

HCM & HRIS 📈:

Integrating an HCM/HRIS system (like Ceridian or ADP using an

API

) to your

LMS

can provide user provisioning benefits, allows the HCM/HRIS to be the single source of truth for user information and spot patterns related to the effect of learning on profitability, career development, employee satisfaction, and retention.

CRM 💼:

Customer relationship management tools (like Salesforce) can be integrated with your

LMS

using an

API

to train sales teams with relevant content in the flow of work without leaving the software they use most.
Gamification 👾: This feature has become a huge part of enterprise learning as we know it. Platforms that enable gamification create a learning community that allows for competitions, badges, rewards, and leaderboards to keep engagement and morale high.
Extended enterprise 🤝: Being able to offer courses and training to partners and customers is a great way to grow your profit margin! This usually means more users, advanced customization, and functionality. If this is what you're looking for, ensure that the e-commerce functionality is secure and accessible to your audience's region. Some vendors refer to this "multi-portal" functionality. If extending your training to customers, partners, or members is of high importance to you – be sure to ask about "branching" and "parent-child" relationships between user groups. This can be a costly misstep.
Mobile app 📲: Whether your audience is team iPhone, team Android, or anything in between, it's pretty important to make sure your learning program is mobile-friendly. Mobile learning involves incorporating a mobile app publisher with your LMS so that your learners can learn in real-time no matter where they are. Your phone goes just about everywhere you go, and your learning materials should too. Some vendors charge for use of their mobile app, and some even offer to ship you a custom branded standalone mobile app. If branding is important for you, this is the golden ticket.
Training content ⏯️: Some companies offer a catalog or library of training courses and content that are free, some charge an additional cost, and some will put you in touch with a third-party content provider. While it may sound tempting to create and push your own content for each specific learning path, we suggest making the most of your time and money by evaluating your content offerings first before going the route of homemade. Why make it in-house when you can save time and get a better output?
Social learning modules 💬: Virtual learning has exploded, and in the age where having social media is second only to breathing, learning has been directly impacted. Social learning is a great way to capture buy-in from audiences, keep learners engaged, and encourage audiences to collaborate and share best practices with one another, even across the globe.
Advanced custom branding 💫: We all love seeing our own colors and logo on basically everything work-related (don't tell me you've never tried to swindle some free swag out of your office manager – sorry Hanna). The same goes for white labeling a platform where depending on how customized you want the platform to be, it will be beautiful, but it might sway your cost.
Related: Top 24 LMS features: The complete list
---
Agreement lengths 📆
Finally, when you're looking at getting a new LMS, you're going to want to consider the agreement length. The terms of a contract are usually between one and five years, though there are some circumstances where companies opt into signing longer agreements. Here's how you don't want to feel a short time into a contract with a company that just didn't hit the mark the way you thought they would:
The first year you purchase an LMS is usually when you're ramping up and learning to optimize the platform to its fullest potential. That said, it can take up to year two or three to start to maximize your returns on the LMS you've chosen.
Usually, three-year agreements are more cost-effective, because when an LMS provider realizes you're opting for a shorter contract, the pricing is subject to increase. A lot can change over four and five years in your company or theirs, so it's important that you feel entirely confident when you sign on the dotted line and enter into a true partnership and plan that grows with your business.
Related: LMS criteria can make or break your buying process – here's how to win
---
Go get an LMS worth its weight in gold 💰
Now that you have a better understanding of what different pricing models and added fees can look like, you might feel like you're ready to start shopping around.
As mentioned in the beginning though, make sure you start off your buyer's journey by attaching a cost to your problem before you start looking at the price of a potential solution.
It's good to keep money on your mind, especially if that means savings tied to overcoming learning challenges, or even growth in revenue from successful training.
Oh, and it's also worth mentioning that we happen to know the #1 Cloud LMS on the market for driving and growing revenue – we'd love to tell you about it. 😉
At the end of the day, use your dream LMS to go get that money, honey.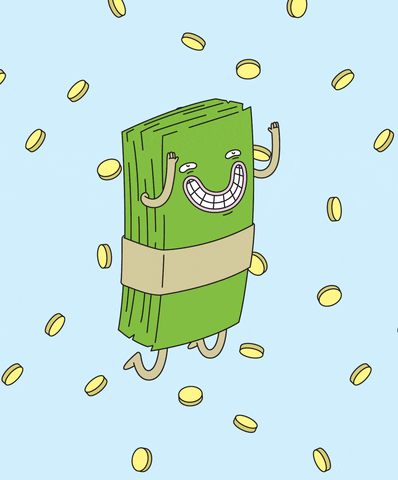 ---