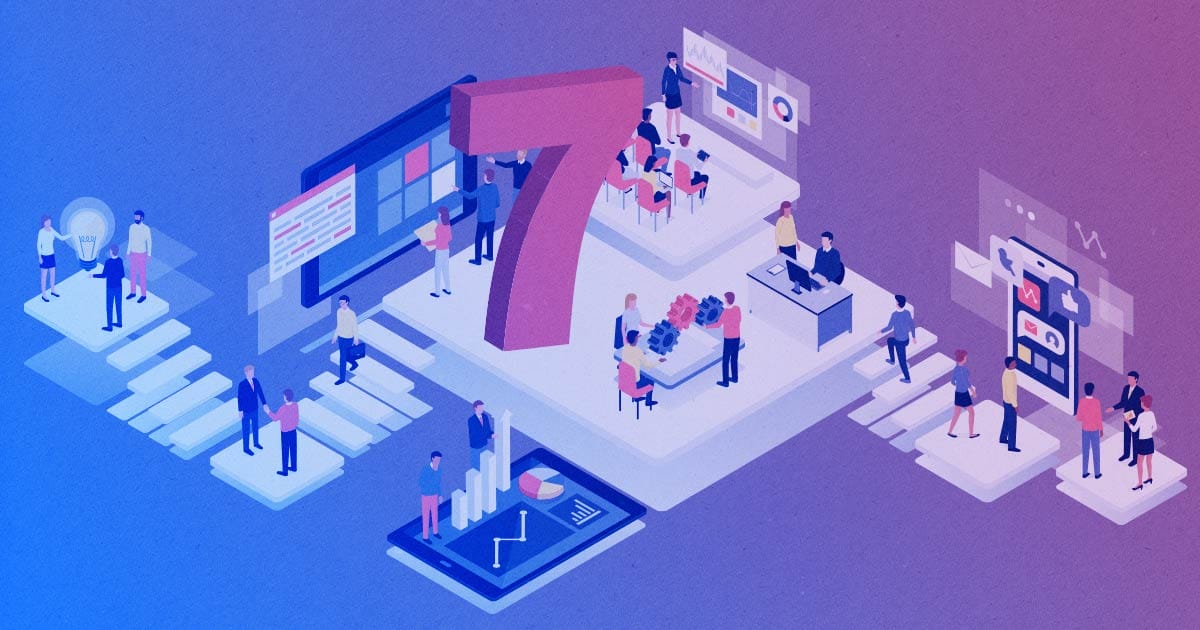 Channel partners are an important asset to any sales funnel, but how do you maximize their potential?
When enabled and nurtured, partner channels provide the opportunity to increase your sales activity, drive new revenue and customers, and capture opportunities you may not have previously been exposed to. When overlooked, poorly trained channel partners might misrepresent your brand or product, potentially damaging your reputation and inhibiting sales opportunities.
63.5% of companies say channel partners contributed to their annual revenue, but only 35% of companies have effective coaching and development strategies for their channel, showing how most of us aren't tapping into the full potential of this revenue stream.
As your organization's network grows, it's critical to focus on fostering good relationships and training practices with your partner channel to capture the sum of the sales opportunities that they could bring.
Take the time to invest in partner training and equip your partners for success with these 7 best practices.
1. Strong Onboarding for Early Engagement
Just as with internal onboarding, a strong channel partner onboarding effort will set your channel up for success. Use learning technology to frequently provide informative and engaging content to enable your partners to create unique value propositions for their customers. Encourage them to view your learning platform as a tool for continuous development.
2. Let the Experts Help
Your Subject Matter Experts (SMEs) are an invaluable asset for both you and your channel partners. Incorporating a social learning aspect in your learning technology solution gives your partners direct access to SMEs to ask questions and clarify queries in real-time, while also helping to increase brand awareness.
3. Tailor Training Towards the User
To increase usability, tailor your training material to reflect your channel partner's market language, branding and learning preferences, showing your commitment to their success and creating familiarity for their learners. Ensure that training material can be utilized by mobile devices and implement a variety of learning formats such as gamification and mini tests to increase engagement.
4. Integrations for Better Relationships
Make sure all partner-shared systems can communicate easily and exchange reliable data for evaluation. Single sign-on (SSO) is a must-have for a great administrator and user experience. The easier the relationship is for partner channels, the more likely they are to engage in the partnership.
5. Incentivize and Reward Success
Partner channels should be motivated and rewarded as early as possible to keep engagement levels up. Don't just incentivize sales; reward course completion and certifications to motivate channel partners to take advantage of ongoing learning opportunities. Gamification is a great option if some partners are having trouble finding the motivation to complete their training, as it gives them that little extra nudge they might need to actively participate. It encourages healthy competition among learners, and they're more likely to complete learning activities to earn points, unlock items, or advance up the leaderboard.
6. Prepare for (and Prevent) Channel Conflicts
Develop a partner deal registration system and define the rules of engagement early in the partnership to reduce the chance of conflicts. Reinforce the rules with certifications and training offered through a learning platform, and keep communication channels open.
7. Monitor Sales and Training Results Together
The success of your channel partners means success for your business, so establishing a cooperative reporting structure can help to align your goals and highlight any areas for improvement. Work together to understand the goals and objectives of the training prior to developing learning programs and use these as your guidelines for monitoring and driving partner performance.
The Bottom Line
Learning is the best way to prepare your partner channels for success by ensuring that your company's brand values stay top of mind and product knowledge stays up to date. Consider treating your channel partner learning strategy as you would your in-house learning strategy, and ensure your partners are as engaged in your brand as your team is!
If you're ready to empower your partner network with superior learning experiences from Docebo that produce better learning outcomes, click the button below to get a demo.