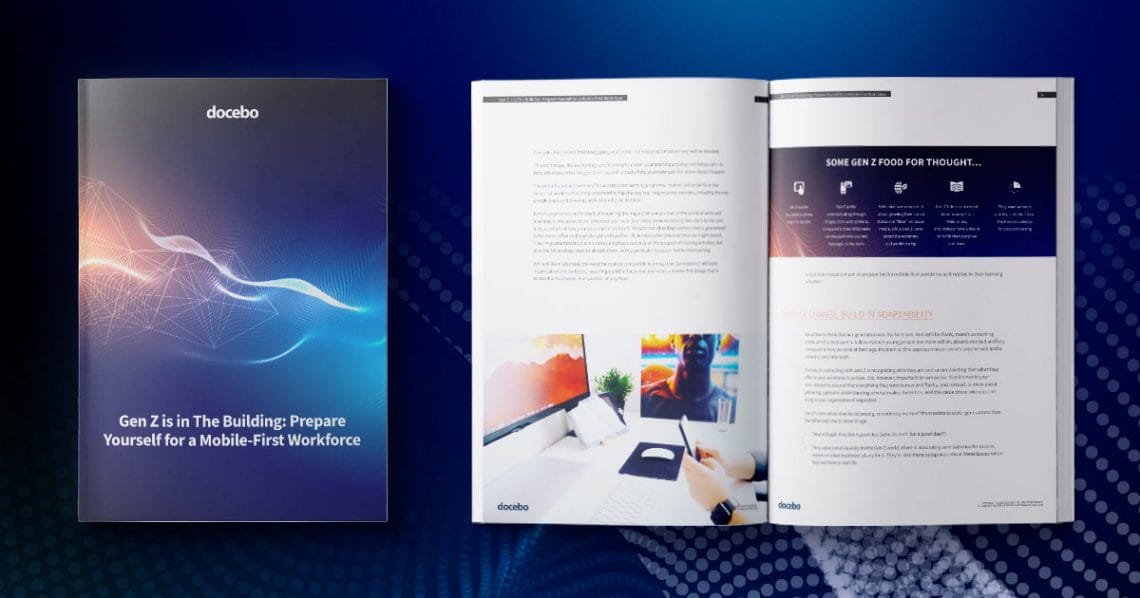 While Millennials made it clear mobile learning was a necessity, Gen Z will push your organization to perfect it.
Generation Z (Gen-Z), a fresh-faced, straight out of college cohort is guaranteed to be even more disruptive than their Millennial counterparts in the world of work and learning, especially as it relates to the popularity and growth of mobile learning.
Born after the mid-90's and raised in the 2000s, Gen Z will soon account for 20% of working adults (by 2020), rounding out a workforce made up of four generations working alongside one another (Baby Boomers, Gen X and Millennials).
Indeed, Millennials made the need for mobile learning clear, Gen Z will be the generation that forces organizations to perfect it. Doing so means a shift in the development of learning programs that considers a mobile-first design accessible to all learners, anywhere, anytime.
Here are 5 learning considerations guaranteed to connect with Gen Z:
Develop a video content library (and make sure it's equipped with seamless search functionalities)

Establish a collaborative learning culture that's backed by technology

Always show them why what they're learning is important (justify the value of all learning content)

Incorporate self-directed learning and critical thinking into learning programs, especially in a way that leverages technology

Ensure all of the above strategies are developed with mobile delivery capabilities at top of mind
This presents a new and exciting challenge in the world of corporate learning.
Docebo's newest whitepaper explores the exciting world of Gen Z and how they'll impact your learning programs. Download Gen Z is in The Building: Prepare Yourself for a Mobile-First Workforce, for additional insights into developing learning programs that connect with the mobile-first workforce, including:
Millennials and Gen have less in common than you might think – and how those differences will impact your learning programs

Connecting with Gen Z means knowing what makes them tick (it might surprise you)

Why embracing change while building in adaptability to your learning programs is key to success in today's mobile-first workplace
See how Docebo can help you prepare for the mobile-first workforce.