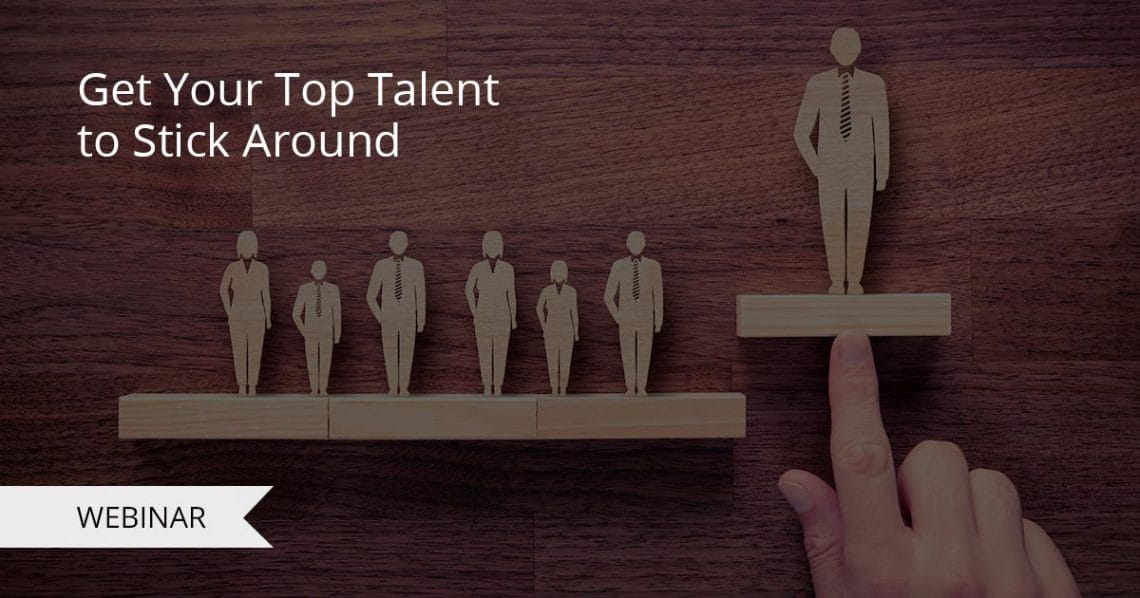 Your employees are more likely to stick around if you start to think about their needs
Unless you like the often tedious process of finding, acquiring, and onboarding great employees, chances are you want to retain top talent. When we build an amazing talent pool and entice top performers to stick around, we benefit from improved company culture, better financial outcomes, and lower employee turnover, which, as we know, can be very costly itself.
Yet the exercise of actually retaining top talent is easier said than done. Often the things we think will get our employees to stay – compensation, catering, corner offices – aren't exactly what they have in mind. And while there's a discrepancy between how industry identifies top talent – especially between high performing organizations and others – most agree that retaining top talent and reducing turnover is desirable.
Retain top talent by evolving employee development approaches
It's something Aberdeen Human Capital Management Analyst Zachary Chertok covered in depth in a recent webinar, Employee Development Evolved: The Adaptive Approach to Learning Management. It's now available free on-demand, but before you check it out, let's touch on the three key things your top employees need to stay at your organization – before they start looking elsewhere.
1. They want to be challenged
Top performers are typically smart, and they know they need to be challenged on an ongoing basis in order to continually improve. And while a good self-starter can take initiative and find new ways to challenge themselves, it's better to be in an environment that challenges them to improve.
According to results of Aberdeen's recent studies on human capital management at hundreds of organizations, employees at best-in-class companies are 60% more likely than all others to join and stay with the organization if work and development are challenging on a daily basis.
So are you effectively challenging your employees? Find and fill gaps between capabilities and work demands to improve your chances of keeping top talent around.
2. They want to map personal and organizational goals
Many companies have a sense of their overall business and strategic goals, but there's frequently a disconnect between company goals and individual career goals.
Employees at Best-in-Class companies are 46% more likely to join and stay with an organization if they find they can link personal goals and objectives to those of the organization overall.
To retain top talent, show employees you care about their career paths by working proactively to link their defined objectives with business performance objectives overall and reap the benefits of an engaged, committed, talented workforce.
3. They want a visible, defined career track
Employees without a clear career path can feel rudderless, like they are simply treading water within an organization, bereft of any clear purpose, objective, and a way to get there.
This is in spite of the fact employees at top-deck companies are 37% more likely to join and remain with an organization if they can chart a career track within the organization that is defined and visible.
So give your top-performing employees exactly what you would want in a career by working with them to define a clear career path, complete with milestones, a timeline, and key performance indicators.
Want to dig a little deeper? Watch the complete presentation on employee development and launch a strategy that will keep your best employees on board.