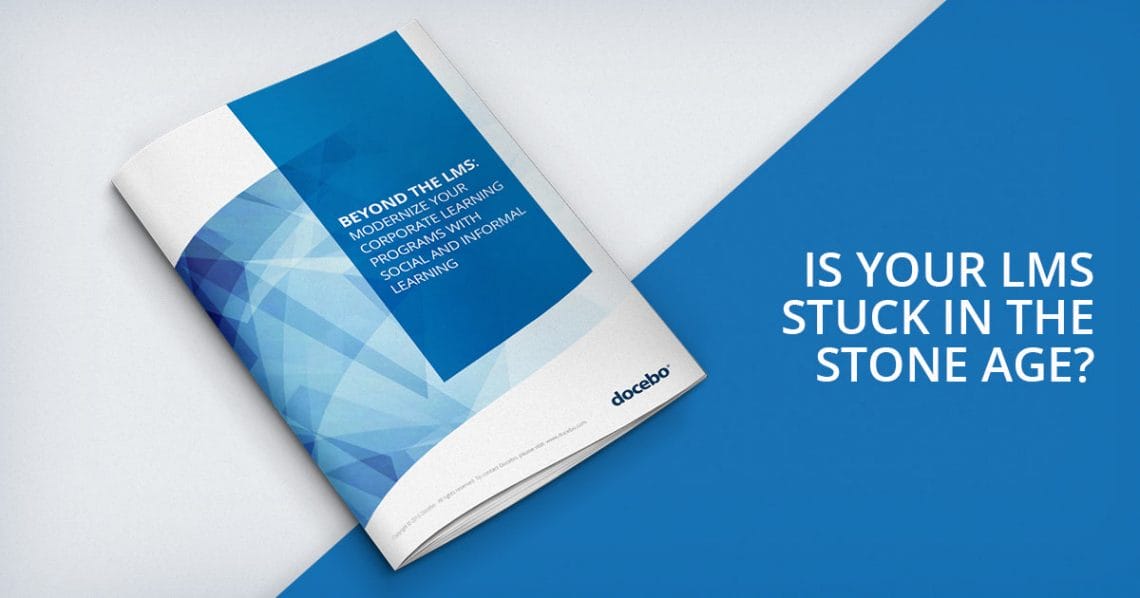 Take Your eLearning Out of the Stone Age, Incorporate Modern Learning in Your Training Program
Think about the best training you've ever received. Was it when you were taught to ride a bike, play a sport or learn an instrument? Or was it part of your professional training? Now, think about how you were taught. Each of the above scenarios probably incorporated blended learning to teach – except professional training.
Research shows one in three companies either lack an official onboarding process, or have a process without structured training. This lack of diversity in employee training is detrimental to your learners' performance, and ultimately hurts your business. After all, a business is only as good as its worst-trained employee.
The Core of Modern Learning
Modern learning is based on the 70:20:10 learning model. The three learning methods in this framework are: experiential (70%), social (20%) and formal (10%). They can be summed up as follows:
Formal learning's key feature is traditional instructor-led training, and while research shows it is effective, it is also disengaging.
Social learning is learning via coaching, mentoring, developing through others. Research shows knowledge retention increases by 70% whenever social learning is incorporated into a learning plan.
Experiential learning means learners are trained by doing, and it's the best tool for learners to absorb and retain knowledge.
The 70:20:10 approach works for many, and the myth that the approach is only effective if you can strike a balance of the three types has been repeatedly debunked. However, even with a proven track record and many practical use cases, it has not caught on. Companies that do embrace modern learning models and 70:20:10 approaches experience process, efficiency, and productivity improvements.
70:20:10 in the Real World
As an old adage suggests, 'you never forget how to ride a bicycle.' Now, if you don't know how to ride a bike, you could go to the library to do some research, watch YouTube videos of successful bike rides, find a bike-riding simulator, and then buy a bicycle to train on. But this drains time and resources. So alternatively you could simply go buy a bike, try to ride it and let your cerebellum develop the muscle memory you need to remain upright on two wheels.
A business is only as good as its worst-trained employee.
All kidding aside, the ways to apply a modern approach to workplace learning are virtually endless. The best way to teach any learner is not far from how you learned how to actually ride a bike: have a colleague who is proficient in bike riding (or, say, outbound sales or customer service) available to trainees when they need them most and 'push them down the hill' so they can learn from experience.
Best LMS for Modern Learning
By introducing Coach and Share, Docebo became the world's only LMS ready to support the 70:20:10 learning model. It was also named the top LMS in 2016 by PC Magazine and it was recognized as a top LMS for the 5th Consecutive Quarter by GetApp.
Turn your learners into overachievers. Download the full report to learn how to untap their full potential with modern learning.