As job assessment and placement activities become critical in the current market scenario, E-Learning technologies are now able to improve these kinds of processes, by delivering advanced services for both employees and employers.
Assessment and job placement services have a pivotal role in creating connections between employees and employers (by balancing the supply and demand in the labour market). Assessment activities are a pool of services dedicated to skills and career development programs for Human Resources (by selling career development services at a given market price).
Business capital today is divided into two levels: financial capital and intellectual capital. Intellectual capital has different sub categories, including structural capital and human capital.
Assessment and job placement are key factors utilized in order to facilitate a workplace that fully includes Knowledge Intensive Service Activities (KISA, the set of services that support innovation and competitiveness). KISA is crucial for distinguishing success in today's market scenarios.
Leaders and workers are facing a major challenge to maximize their ICT potential. This is not only related to information management, but also relates to the desire for added value and services that end users expect.
For example, companies, recruitment and consultancy agencies ability to engage with potential candidates via phone and web conferencing interviews is an extremely cost effective way to manage initial conversations between recruiters and candidates.
ICT systems for job placement and assessment should be able to support different services delivered by recruiters and HR consultants with high quality standards: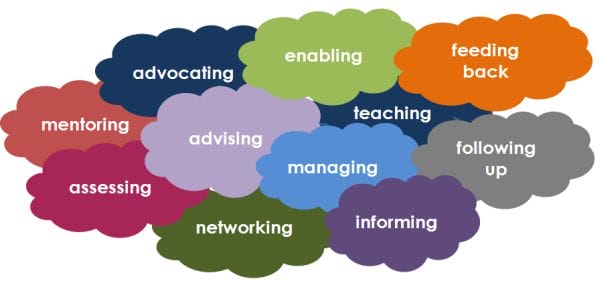 Therefore, it is required to plan and deploy an ICT system that supports both information management and delivery of services. This means that companies have to adopt a system that is both user friendly and easy to deploy without technical IT skills. In doing this companies can account for training costs and recruiters valuable and often limited time.
Also, it is important to note that accessibility with mobile devices it is an essential feature in today's market place, especially in regards to satisfying the end-users needs and to be connect anywhere and at anytime from a mobile device.
One of the most interesting solutions to assessment and job placement is to have a system that can be interfaced via off-the-shelf integrations with 3rd party software such as HR management solutions, eCommerce applications, web conference tools and mobile learning. To be highly competitive in a global market, everything must converge in a full-featured ecosystem that will benefit the end-user.
At the center of this ecosystem of web based services for assessment, an E-Learning platform such as Docebo's Learning Management System could easily play the critical role of a vertical service integrator, boosting the availability of specific modules designed for enterprises-related HR development, performance and talent management.
An E-Learning platform supports networking functionalities, being designed to encourage the creation of virtual learning communities. Also, tutoring and mentoring functionality should be considered in an LMS environment as a basic capability.
The ICT infrastructure and its integration are mission critical in improving and increasing the performance and productivity of workers. In addition, the elaboration of business intelligence, and the management of big data are both central components of large enterprises and large educational institutions.
The immediate availability of web-based software (via SaaS), along with the availability of APIs, can enable the fast-deployment of an ICT ecosystems, dedicated to assessment and job placement services both in small and medium Companies, Central and local government and educational institutions, which so far have been excluded from the benefits of KISA.
---
[banner-bottom-eng]
---
Valentina Piccioli, Docebo's E-Learning Analyst, helped and supported many of the Docebo's customers about E-Learning and Cloud-based Solutions deployment, leveraging cutting-edge technologies to build integrated Learning Environments.