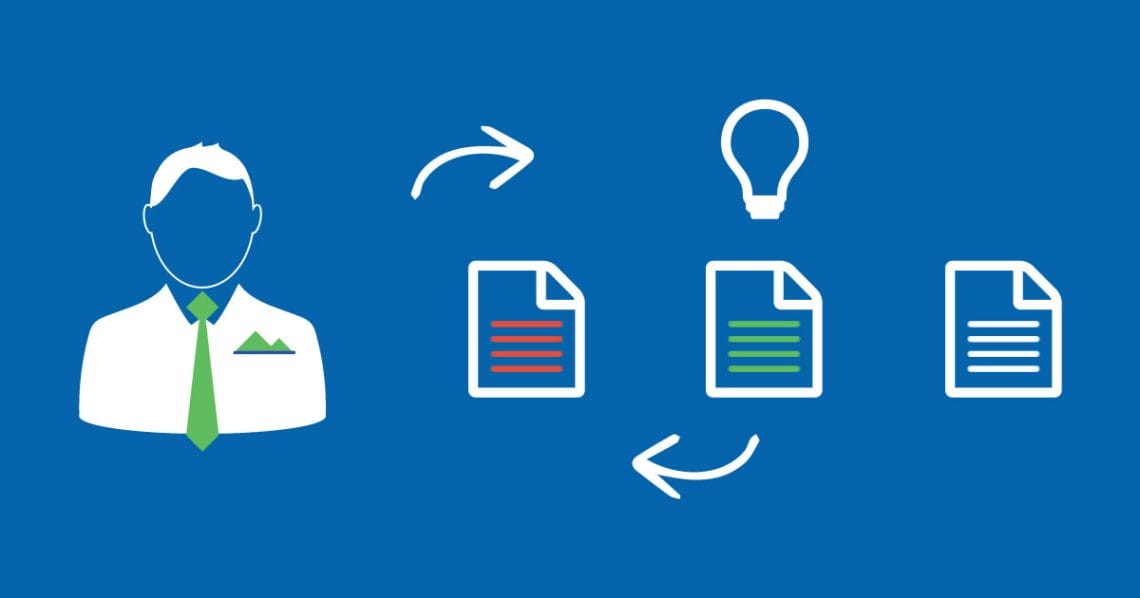 When talking about
eLearning
and
best practices
for course content, the old customer service analogy is fairly appropriate. You know the one I'm talking about: That everyone should work in the service industry at least once to understand how to give our baristas the respect they deserve?
The great thing about eLearning is that since so most have been on the learner side, it's much easier to form a compassionate point of view toward what works, and what doesn't. In a recent post on the eLearningIndustry blog, Elucidat's community manager Li Whybrow (also a freelance instructional designer), points out that the best elearning courses have two things in common: efficiency and empathy.
In short, employers want lean, efficient training programs that bring new starters to productivity quickly, while the learner — usually a new hire feeling overwhelmed by information — is looking for reassurance, support and empathy.
Your employees deserve an enjoyable, valuable onboarding process. Give it to them!
So how do we execute on those two goals? I could say it's as easy as walking a mile in your learner's shoes (there we go again with the metaphors), but I'd be lying. We get it: Creating beautiful course content with high production value be feel difficult and time consuming.
It's a harsh reality: That learners who feel bored or overwhelmed by course content that fails to command attention will often speed through the course just to finish, without paying attention, guaranteeing low retention value. This can be particularly damaging to compliance scenarios, where a disengaged new starter can spell open the gates to a slow ramp-up period.
Elearning courses that command attention are not only visually engaging, they take a relative concept all the way from start to finish.
In the case of Lloyd Banking Group, Whybrow points out, a flexible learning plan also needed to have a clear direction, so the company developed a road trip-themed, self-paced video series that offered learners the ability to go at their own speed without getting the sense of being ahead or behind their peers.
The series used real world scenarios to help elarners build empathy with customers – this is only possible when the employer has a clear and honest grasp of the everyday challenges faced by its people.
Increase engagement to maximize knowledge retention
FreshBooks had a similar challenge when shopping for a new LMS – the company needed a central repository to increase its employees' awareness of the learning and talent development initiatives offered to them.
FreshBooks' LMS (a Docebo platform white-labeled as BrainFood) standardizes, tracks and generates reports on all the learning materials used by workers, and having those figures close at hand offers an interesting perspective into how engaged employees have been since the company revamped its eLearning initiatives.
FreshBooks has a young workforce, mainly consisting of "Generation Ys" who are looking to develop their business knowledge and skills across the board. With this in mind, FreshBooks built a dedicated in-house talent development team whose first order of business was to design talent development architecture for the company.
Now, FreshBooks' leaders have a better idea of their workers' evolving knowledge, skills and capabilities, and BrainFood meets the tech-savvy workforce's need to learn in new, engaging ways.
Now, more employees — both new hires and veteran team members — seek out learning opportunities and are more engaged than ever.
"There was an immediate turnaround – and that helped build and cement a genuine relationship," said Ritva Nosov, Senior Manager of Talent Development at FreshBooks. "That made a huge difference for us."
Read our case study to learn more about how FreshBooks built a great talent development program.