Built for scale. Priced on value.
Modernize your organization's L&D programs with the world's most powerful learning platform.
"We built the Learning Center to empower our customers to achieve anything imaginable on Zoom. And we're just getting started."
Jim Mercer
Head of Customer Success, Zoom
Trusted by 3,500+ customers worldwide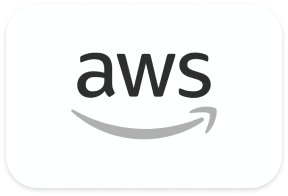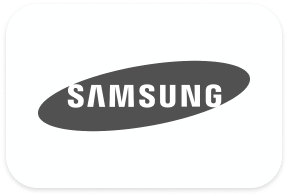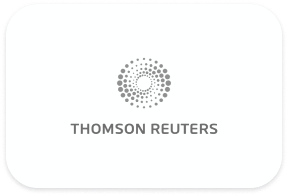 Case Studies and Testimonials
Get the learning platform that's built for business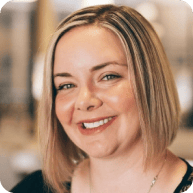 Patty Costley
Director of L&D, PowerDMS
"
Without Docebo, I couldn't do it. Our customer success managers would go back to having the same conversations five times a day. Our churn would be higher. It's not a life I want to go back to."
+119% ROI
$150,000+ saved training costs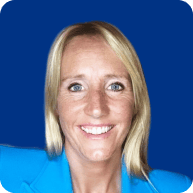 Cheryl Quang
CEO and Founder, Online
Courses Australia, Wandr,
Learning Lounge
"
I've been in online education for 10 years. I searched for a while, and I couldn't find anything that could really do everything that I was looking for. Docebo was the only LMS that had all of the features we wanted. It was a pretty easy decision."
5x increased licensing revenue
40% reduced L&D maintenance costs
Stephanie Jasa
CEO, CHART Healthcare Academy
"
CHART Healthcare Academy is focused on delivering state-of-the-art training utilizing the Docebo platform. This powerful platform allows us to meet healthcare professionals where they are and get them to where they want to go."
$88k+ saved per six-person team
40% increased confidence in complex procedures
Online Courses Australia
Find out how Online Courses Australia increased revenue 5x
View the case study
Active users
Only pay for those learners who are actively taking training or viewing content.
Admin relief
No more manually adding and removing users. Ramp up each new hire with ease.
Extended Enterprise
Renew and grow your best customers, and build stronger partner relationships.
Flexibility to scale
Not sure how many users you'll need? No problem. Scale up or down, as needed.
Branded look and feel
Drive brand loyalty and advocacy with your partners and customers.
Reporting and visibility
Get custom dashboards that clearly report the ROI of your learning programs.
Built for the business of learning
We don't just deliver learning experiences. We deliver exceptional value. See how much your company will benefit with Docebo.
Is Docebo's price point within reach for smaller companies?
Docebo typically works best with companies who are:
Training at least 300+ learners in their L&D project—this can represent a combination of customers, partners and employees.

On pace to outgrow their existing LMS and require a more sophisticated and flexible system that can match the organization's growth trajectory. 

Extending their L&D programs across multiple business units.

Translating their training content into foreign languages.
Who are typically the best fit customers for Docebo?
Docebo is typically a great fit for:
Medium to large enterprises that have hybrid training needs for internal and external use cases—spanning across customers, partners, and employees.

LMS consolidation—it's common for large companies to realize they are wasting resources on duplicative training systems across several departments, and need to unify their L&D programs with one centralized learning platform. 

Enterprises that have outgrown their existing LMS and require a more powerful solution that can scale with the pace at which they're growing.

Memberships and associations with complex training requirements that are seeking to scale their learning programs across a large number of external partners and resellers. 
Which Docebo integrations can support your business of learning?
Docebo supports over 400 integrations, including:
Content authoring tools

HRIS systems

Single Sign-On (SSO)

CRM systems

Enterprise messaging platforms

LMS data warehouses
You can view the complete list here. 
What factors influence Docebo's pricing?
Docebo is built for business flexibility. We understand that customers, partners, and employees engage with learning in different ways, so pricing is based on Monthly Active Users.
Our platform is designed to scale with your business, so there's NO LIMIT to the number of registered users you can have in your Docebo instance. From there, select the Monthly Active User plan that matches your level of engagement.
How is user count calculated for pricing?
User count typically refers to the number of active users within your organization who will access the Docebo platform. This may include learners, administrators, and instructors. 
To be clear, Docebo only charges licenses for learners who log in and engage directly with training.
Running reports? Creating course materials? Those users are NOT active.
Are there any setup fees?
Docebo does require a mandatory onboarding cost in order to provide the best possible experience. However, all fees are transparent and upfront, nothing is hidden or "comes out of nowhere." After onboarding, you'll only pay for the subscription based on your chosen plan and monthly active user count.
Can I switch between plans or add more users if needed?
You CAN always add new users as your organization's needs change, but not switch plans. This is due to the level of customization that gets built into every bespoke Docebo plan. Our customers commit to annual contract terms which indicates their payment plan. 
Do I have to commit to an annual contract?
Yes, the minimum requirement to work with Docebo is an annual commitment of 1 year. Our most common contract length is 3-5 years.
What happens if I exceed my user limit?
Docebo offers maximum flexibility with all plans, allowing organizations to upgrade at any time to maximize the value of their learning investment.
However, if you exceed your user limit, you are charged an overage fee. Docebo does not require a mandatory plan upgrade, although at approximately 30% overage, it is financially prudent to upgrade to the next tier. 
Docebo's solution experts aim to mitigate this problem by collaborating closely with your key stakeholders to build a highly customized plan that forecasts your organization's learning needs. 
What is the onboarding process like with Docebo?
Docebo's onboarding process generally follows this timeline of events:
Initial consultation to discuss your organization's specific requirements, goals, and objectives for using the platform.

Needs assessment to identify key features, integrations, and customization options required to meet your goals.

Platform configuration based on your specific requirements. This includes setting up user roles and permissions, customizing the user interface, and integrating with other systems if necessary.

Content migration—if you have existing training materials or content, Docebo's team can assist with migrating this content into the platform. This might include importing courses, quizzes, and multimedia content.

Training for your administrators and key users.

Integration setup with other software or systems—this step involves configuring and testing integrations to ensure seamless data exchange.

Importing user data and setting up user accounts in the platform. This may involve bulk user uploads or single-user invitations.

Testing and Quality Assurance to ensure that the platform functions correctly and meets your specifications.

World-class customer support with industry-leading first call resolution. Docebo offers additional training sessions as needed.

Bespoke professional services offerings to support everything from configuring integrations to deploying a fully turnkey learning platform.
How does Docebo drive user adoption?
Docebo fully integrates with your company to make personalized learning at scale possible. This tailored approach means users won't waste time on irrelevant training. Instead, each time they log into Docebo, they know there will be something new, engaging, and valuable selected just for them.

With a user-friendly interface that's intuitive and easy to navigate. 

Our mobile learning app and responsive design empowers users to access learning content and resources on a wide range of devices. 

Docebo allows organizations to customize the platform's look and feel, including branding it with their own logo and colors. 

Gamification elements, such as badges, leaderboards, and certificates, can make the learning experience more engaging and motivate users to participate actively.

Docebo supports a variety of content types, including video, quizzes, documents, and more. Offering diverse content keeps users engaged and caters to different learning preferences.

Docebo provides robust analytics and reporting tools. Administrators can track user progress, identify areas of improvement, and use data-driven insights to enhance the learning experience.

Docebo user forums fosters a sense of community and social learning among its users. Online forums, discussion boards, and user groups allow users to connect, share insights, and learn from each other.
Which industries benefit the most from using Docebo?
Large multinational corporations

like Samsung

use Docebo to deliver employee training and development programs, compliance training, and onboarding.

Hospitals, clinics, and healthcare organizations

like CHART Healthcare

use Docebo for medical staff training and HIPAA compliance training.

Software companies

like Zoom

rely on Docebo to train employees and customers on software applications, product features, and technical support.

Retail chains

like Kiehl's

use Docebo to train employees on customer service, product knowledge, sales training, and new employee onboarding.

Banks, insurance companies, and financial service providers

like Definity Financial Corporation

employ Docebo for regulatory compliance training, customer service training, and product knowledge dissemination.

Federal, State, and Local Government agencies

like the City of Kingston

utilize Docebo for employee training and development, as well as for citizen education and outreach programs.

Professional and nonprofit associations

like the UN Global Compact

leverage Docebo to deliver continuing education courses and certifications to their members.

Franchise and frontline organizations

like Denny's and Burger King

use Docebo to ensure consistent training and onboarding across multiple locations.

IT and technical services companies like

Co-op Solutions

increase employee engagement and save time with Docebo.

Manufacturing companies

like La-Z-Boy

use Docebo for training their distributors and partners on safety protocols, equipment operation, and quality control procedures.
Request a quote
Fill out the form below and a member of the Docebo Team will get in touch to explore which of our flexible pricing models best suits your business needs.