ENABLE LEARNING ON THE GO WITH DOCEBO'S MOBILE APP
Learn Anytime, Anywhere
Let your workforce learn what they want, when they want – at their own convenience
Available on iOS or Android
The Mobile App is optimized for iOS and Android devices including smartphones and tablets to deliver an unparalleled user experience.
Offer your learners a continuous learning experience
Docebo's new mobile app has been completely redesigned to create a frictionless, uninterrupted experience for your learners. Learners can even take training courses while offline, with progress automatically tracked and synced with their Docebo LMS when back online. Docebo's mobile app is not limited to any plan type, and is accessible to all users.
Capture and share content
With Discover, Coach & Share on Docebo Mobile, you can capture, upload and share content such as videos and images across your organization using your mobile device. Discover, Coach & Share builds a library of knowledge for the entire organization to leverage.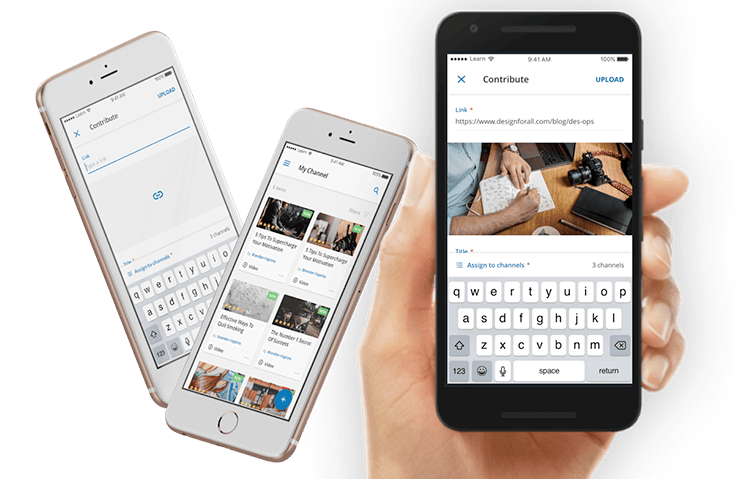 Get the Docebo Mobile LMS today