100%
compliance training completion
Overview
Protect your people and your business
Just because compliance training is mandatory, doesn't mean it has to be mind-numbing. Elevate the experience (and the outcomes) with an all-in-one compliance training platform that drives engagement, automates program management, decreases training costs, mitigates risk, and keeps your organization (and your employees) secure.
Data and analytics
Keep track of learner progress, keep an eye on content performance, and understand how your compliance program influences key business metrics with robust tracking and reporting capabilities and rich data and analytics.
Conquer content
Centralize content to simplify creation, management, and delivery. So whether you build it using our AI-based content creation tools, integrate with our content partners, or import it, all your content is in one place—your learning platform.
AI, automation, and integrations
Automate reporting, tracking, and integrated workflows (like enrollments and retraining reminders) to simplify certification management across any location or compliance scenario.
Personalization at scale
Use rules, triggers, and AI-powered recommendations to create customized learning paths, so each employee receives the exact combination of compliance training they need based on their role in the organization.
Compliance training matters
90%
Companies with effective compliance training programs reported up to a 90% reduction in legal and regulatory violations.
*Source: EY
94%
Of employees believe that compliance training is essential for their job and career growth.
*Source: Skillsoft
50%
Companies with comprehensive compliance training programs experience 50% higher employee retention rates.
* Harvard Business Review
KEY FEATURES & BENEFITS
Cultivate a more confident, compliant workforce
Your employees count on you to keep them safe and help them develop in their roles. And you count on them to know and follow regulations and policies. An effective compliance training solution helps both parties hold up their end of the bargain and keeps everyone (including your business) in compliance and out of trouble. 
Improve program and content adoption
Meet requirements and mitigate risk 
Create a culture of compliance
Boost engagement
Increase content and program completion rates, member retention, and loyalty with a solution that gets members excited about learning
Make it personal
Deliver AI-driven personalization to ensure each member receives content that supports their individual learning style, needs, and goals.
Mix it up
Leverage different training formats, like e-learning and social learning, and approaches, like gamification, to keep members engaged. 
Improve program and content adoption
Reduce the risk of legal and financial penalties, violations, and injuries and increase the rate of course completions and compliance with world-class content and learning experiences that drive engagement. 
Centralized content
Leverage our library of pre-built compliance training from world-class content providers or create engaging content with our built-in AI-based content creation tools to turn your learning platform into a compliance content hub.
Engaging experiences
Transform boring content into engaging and effective learning experiences with microlearning, gamification, and social learning features that drive participation.
Meet requirements and mitigate risk 
What your employees know and do impacts your bottomline. Tracking course progress and completions, staying on top of certifications, and performing knowledge checks ensures you do more than just check the box: It sets your people and your business up for success.
Robust reporting and tracking
Do more than just track completions. Monitor compliance progress, measure the effectiveness of your programs on employees, and demonstrate how compliance training is impacting key business metrics.
Critical knowledge checks
Make sure employees complete compliance training and comprehend the material training with follow-up activities, like quizzes, that reinforce critical concepts.
Create a culture of compliance
Embed compliance into your corporate culture to maintain a safe, healthy, and productive work environment that protects your workforce and your reputation. Because a compliant workplace is a credible one.
Make compliance continuous
Seamlessly connect training data with health and safety metrics to enable proactive monitoring, measurement, and improvement of training programs, fostering a culture of compliance and reducing violations.
Establish trust and credibility
Reach 100% completion rates with automated retraining, follow-up reminders, and tracking so customers, partners, and stakeholders can confidently do business with you.
Case Studies and Testimonials
The compliance training platform of choice
Sarah King Brohman
VP HR Operations, Definity
"
Docebo has significantly streamlined our ability to manage and track training completion, dramatically reducing manual intervention and enabling faster completion of compliance training."

QUINTESSENCE TUCKER
Senior Training Specialist, Co-op
Solutions
"
Docebo has helped me get much closer to fulfilling my dream where everyone wants to log in and learn things and complete courses, and it makes me feel great. The fact that people keep going back says that we're doing something right, and I just get to keep making the learner experience better and better."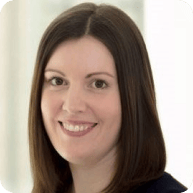 Chloe Parfitt
Digital Learning Manager, Burges Salmon
"
The Docebo platform has really helped us transform and drive our digital learning strategy forward."
Can I automate enrollments in the Docebo LMS?
Yes, the Docebo LMS allows admins to establish different enrolment rules for employee training based on branches and groups to streamline the course enrolment process and provide the most up-to-date learning content.
Can I automate re-certifications to avoid risks related to non-compliance?
Yup! Unlike other LMSs, Docebo's industry-leading LMS automates workflows related to managing and renewing certifications, allowing Admins to set expiration dates for certifications to manage renewals.
Can I use my existing compliance course content and certifications in the Docebo LMS?
Yes, you can bring existing content and certifications into the Docebo learning platform and even use an authoring tool to add interactive elements. For new training content, you can go to our content marketplace to purchase SCORM content packages from providers such as LinkedIn Learning, Skilla, and Docebo Content.
How does the Docebo LMS manage compliance reporting and certificates?
Docebo's Certification & Retraining app makes certification management simple by allowing you to create a certification training program quickly and easily, for all your training needs.
Users can earn a certification by completing designated e-learning courses and learning plans or external training activities, or regulatory compliance training certifications can be manually assigned.