Train Customers




Engage Customers




Retain Customers




Train Customers




Engage Customers




Retain Customers



with the platform built for customer education
6.2%
increased revenue from the average customer education program
90%
of organizations see a positive return on their customer education investment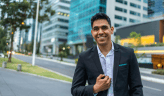 Highlights
Set your customers (and your business) up for success
Empower customers with the personalized training, engaging content, relevant communications, and flexible, integrated tools they need to reach their business goals—so you can reach yours.
AI-powered personalization
Deliver hyper-personalized learning experiences that make customers more self-sufficient,  reduce time to value, and improve satisfaction.
New revenue streams
Monetize your customer education programs and training content and generate revenue by selling courses, certifications, and learning subscriptions.
Seamless learning experiences
Connect your learning platform to your CRM and other customer success platforms to create an integrated and cohesive customer experience.
Scalable engagement
Reach customers with automated, targeted communication campaigns to activate learners easier, onboard them soon, and motivate them better.
Built for the business of learning
We don't just deliver exceptional customer education experiences. We deliver exceptional value. See how much your company stands to gain with Docebo.
KEY FEATURES & BENEFITS
Turn every customer into your best customer
Improve NPS and CSAT, increase retention and loyalty, scale customer success, and drive tangible revenue results with Docebo's customer education platform.
Build awareness and trust
Drive better outcomes
Increase customer participation, improve course completion rates and knowledge retention, and boost customer loyalty with a solution that engages and motivates learners at every step of their learning journey.
Hyper-personalized experiences
Deliver AI-powered content recommendations and adaptive learning paths based on how you segment your customers and what skills they need to succeed. 
Targeted engagement campaigns
Effectively activate, onboard, and motivate customers with automated communications, workflows, and targeted campaigns that drive engagement. 
Connected learning ecosystem
Integrate your CRM, knowledge base, digital community, and other business and customer success systems with your learning platform to create seamless learning experiences and optimized customer journeys.
Scale customer success
Growth can be tricky. We make it easy for you to grow your customers (and your customer base) and improve the performance, productivity, and profitability of your customer success team without putting additional strain on your administrative and content resources.
Simplified program administration
Automate manual tasks (like customer enrollment) and simplify program design (with drag and drop functionality) to decrease administrative costs.
AI-based content creation and localization
Create consistent, engaging content quickly in multiple formats and languages to ensure customers have the knowledge they need to succeed.
Social learning
Leverage your CSMs as subject matter experts and allow them to interact with customers directly in the learning environment.
Empower your customers
More customers usually means more support tickets. And high ticket volumes can quickly overload your Support team, increase operational costs, slow down response times, and lead to decreased satisfaction and NPS. Give them the tools, training, and resources they need to help themselves.
Mobile learning
Give customers real-time access to training programs, product information, and self-service support with our mobile learning app (or your branded version).
Federated search
Make it easy for customers to find the content they need across a variety of sources (e.g knowledge base, community, LMS) and reduce reliance on support.
Deep insights
Discover which topics resonate with customers and show how learning programs are impacting customer support metrics, like ticket volume and support deflection.
Promote customer health
Reduce the time it takes for customers to learn about and realize the benefits of your offerings. Help them adopt products and services faster and achieve a quicker ROI to improve satisfaction and loyalty, reduce churn, and increase cross-sell and upsell opportunities. 
Effective onboarding
Get new customers familiar with your products and services sooner to reduce time to value with personalized and engaging self-directed, ILT, vILT, or on-demand courses.
Adaptive learning
Deliver ongoing learning that fills knowledge gaps and changes to meet your customers' needs as they grow. So they're always learning how to use your products, rather than resisting them.
Data-driven insights
Product usage and adoption metrics provide insight into CSAT and can help predict churn and lifetime value. Understand how your programs are impacting product usage and identify where customers may be struggling.
Build awareness and trust
Customer education is an effective way to increase brand awareness, drive lead generation, and establish yourself as an industry thought leader. But, whenever and wherever customers or prospects interact with your organization, the experience needs to be on brand, every time.
Branding and white labeling
Whether prospects are browsing your content catalog or customers are using your LMS or mobile app, our customizable products will ensure learning environments look and feel on brand.
Credible certifications
Demonstrate your expertise with credible, legally-defensible certifications. Integrate with proctoring and credentialing tools to award certificates and badges upon completion.
Built-in e-commerce functionality
Turn your customer education programs into a profit center for your business. Securely process payments for content, courses, or certifications directly from your LMS.
Case Studies and Testimonials
Get the customer education
platform that gets results
Chris Van Reusen
Global Head of Customer Education, Wrike
"
Having a Docebo-powered LMS allows us to reach more customers, save time, and scale."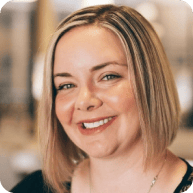 Patty Costley
Director of L&D, PowerDMS
"
Without Docebo, I couldn't do it. Our customer success managers would go back to having the same conversations five times a day. Our churn would be higher. It's not a life I want to go back to."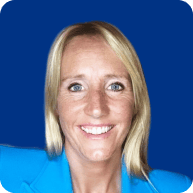 Cheryl Quang
CEO and Founder, Online Courses
Australia, Wandr, Learning Lounge
"
The sky's the limit for us right now. There is no reason we can't quadruple revenue in the next two years. None whatsoever. The engine is built. The LX is there. Docebo has allowed us to create an education engine that's very plug-and-play and very scalable."
Can I sell my e-learning content through Docebo?
Yes, the Docebo LMS integrates with numerous e-commerce and payment gateway portals, including Shopify, Stripe, and PayPal.
Learn more here.
What integrations are available to support customer training programs and increase customer satisfaction?
The Docebo LMS supports 35+ native integrations and connectors, including HRIS, CRM, e-commerce, content / course authoring and SSO. You can also add content from our Content Marketplace in SCORM packages.
Find the complete list here.
Can I white-label my learning platform to match my company's branding, look, and feel?
Absolutely! Docebo's user interface is completely configurable.
Docebo Pages also allows you to configure the look and feel of pages and menus based on the needs of specific audiences within your learning management system.
Learn more here.
Can I manage learners, instructors, and admins with varying permissions levels?
Yes, the Docebo LMS offers ultimate customization, allowing administrators to provide other users various degrees of permissions within the platform and associated sub-domains.