THE BEST LMS FOR EDUCATION
Exceptional learning for organizations that know the difference
In education, learning matters. And high-impact organizations are three times more likely to have a strong learning culture. Meet Docebo: The all-in-one platform built for lifelong learning.
Leaders in learning choose Docebo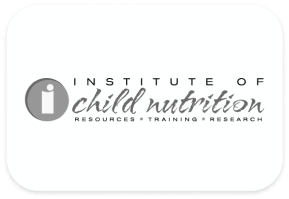 Efficient, effective, and built for education
Create, manage, and deliver learning programs that both learners and admins will love. Docebo is so intuitive that anyone can use it and so engaging that everyone will.
Attract and retain talent
Build a culture of learning
Become a talent magnet
Learning is the best way to bring in-demand skills into your organization—and it's a  powerful talent attractor and retention tool. Over 90% of employees say they'd stay with their organization longer if they had more opportunities to learn, which means you get more skilled, more productive people who stay longer.
Work effectively and intuitively
You shouldn't need a degree in IT to use your learning platform. Docebo is incredibly easy to work with and connects with the systems you already have (even the legacy ones). This streamlines your tech stack, simplifies workflows, and saves you money.
Get the world-class content you need
You know how expensive and time-consuming it is to produce learning content. With Docebo, you can unlock and white label over 20,000 pieces of world-class content from leading providers, including diversity, equity, and inclusion programs, leadership courses, and professional certification programs like PMP/PMI, Microsoft, and more. Or, build your own content in seconds with our AI-powered authoring tool.
Monetize learning
If you sell courses or training (or want to start), Docebo makes it incredibly easy with ready-built integrations for PayPal, Shopify, Stripe, and more. And with global capabilities, we can help you seamlessly scale into new countries and markets.
Build a culture of learning and compliance
Every learner deserves an exceptional experience, no matter where they're located or what language they speak. Docebo makes content organization, version control, translation, and delivery easy and standardized, so your people can learn with confidence. And with automated compliance, recertification, tracking, and reporting, you can be sure that nothing falls through the cracks.
Measure and improve—with data
Good data equals sound decision making. Go beyond vanity metrics and dig into the impact of your learning program on productivity, enrollments, employee retention, and more. See what courses are most effective, identify (and address) skill gaps, and build future leaders. And don't worry: Automatic data collection and simple dashboards make it easy to understand trends and let insights inform your strategy.
Case Studies and Testimonials
The learning platform for learners and educators
"The sky is the limit for us right now. There is no reason we can't quadruple revenue in the next two years. None whatsoever. The engine is built. The LX is there. Docebo has allowed us to create an education engine that's very plug-and-play and very scalable."

Cheryl Quang
CEO and Founder, Online Courses Australia, Wandr, Learning Lounge
Resources for education organizations
Can I automate enrollments in Docebo Learn LMS?
Yes, Docebo allows admins to establish different enrolment rules based on branches and groups to streamline the course enrolment process.
Can I manage instructor-led training (ILT), webinars, and virtual classroom sessions?
Yes, Docebo Learn LMS supports different approaches to training content including social learning, ILT, webinars, SCORM, and gamification.
Does Docebo support mobile learning?
Yes, Docebo has an award-winning native mobile learning application (Go.Learn) that focuses on the user experience.
Docebo also has a mobile app publisher, allowing you to personalize and publish your own mobile learning app based on the Go.Learn app (extra fees apply).
How many languages does Docebo support?
Docebo supports 40+ languages to help you localize your training needs and provide an unmatched user experience.
Can I create personalized learning plans based on role or job function?