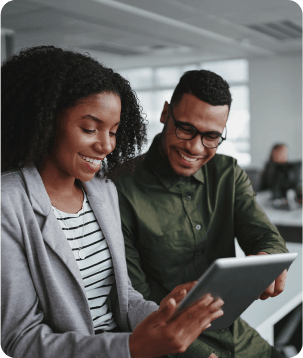 Overview
Ramp up new hires. Amp up your business.
Onboarding doesn't just determine how successful your employees will be in the short term. It also impacts how successful your business will be in the long term. That's why you need to get onboarding right, from day one.
Automated enrollment
Automate workflows within your LMS and between your LMS and other platforms (HRIS & HCM, etc.) to reduce the time and costs associated with manual program administration, like enrollments.
Onboarding content
Pull from our ever-growing library or create your own content using AI-based creation tools to deliver consistent, quality onboarding material that meets the diverse needs of your workforce.
Hyper-personalized learning
Leverage AI-powered content recommendations, adaptive learning paths, virtual coaching, and automated upskilling to create tailored experiences for better engagement and faster onboarding.
Insights and intelligence
Centralize quantifiable feedback from new hires and data from your LMS in your existing BI and data ecosystem to analyze the impact of onboarding on key business outcomes.
Built for the business of learning
We don't just deliver exceptional employee onboarding experiences. We deliver exceptional value. See how much your company stands to gain with Docebo.
KEY FEATURES & BENEFITS
Create happier, more engaged, loyal,
and productive employees—faster
Hook new hires from day one (and ramp them up faster), drive program adoption and completion,
standardize and centralize content, and reduce costs with Docebo's purpose-built employee onboarding platform.
Engage new hires from day 1
Drive program and content adoption
Accelerate time to performance
Reduce administration and costs
Case Studies and Testimonials
Employee onboarding results you can get on board with

Dawn Larche
Manager of Learning and Development,
Bethany
"
Our new employees have been overwhelmingly positive about the new onboarding process. We've had employees tell us that this is the best training they've received in their 30-year careers and that this is the most engaging and informative orientation they've ever seen"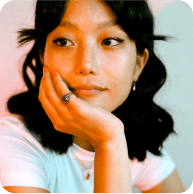 Mia Kernaghan
Global Digital Education Specialist,
Kiehl's Since 1851
"
With the partnership of Docebo, we are able to bring our expert-level education and superior brand standards to our teams around the world, making the experience more engaging and accessible than ever before."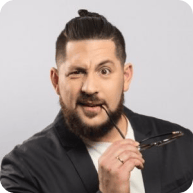 Michael
WOW! Mobile Boutique
"
Docebo offers a very comprehensive and simplistic platform that users feel compelled and excited to come back to."
Kiehl's Since 1851
How Kiehl's got 100% of staff to finish onboarding training
View the case study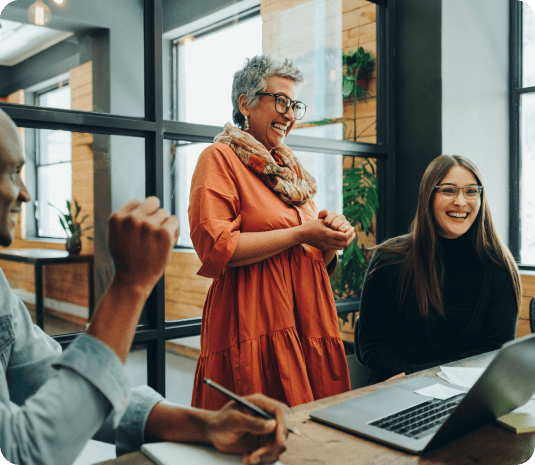 Onboarding is just the beginning
Your employees should always be learning and growing. Not just during onboarding. We have solutions to support all stages of the employee learning journey—from onboarding to compliance training to upskilling and talent development and sales enablement. So you can help your employees and your business grow.
Why should I use Docebo for employee onboarding?
Docebo LMS can help you establish an engaging and smooth onboarding process for new employees that helps them provide better customer support, start producing sooner, and reduce costs related to employee turnover from the first day they start.
Can I automate enrollments?
Yes, Docebo LMS allows admins to establish different enrollment rules based on branches and groups to streamline the online course enrollment process. Compliance training can now be issued in a drop of a hat!
Can I create personalized learning plans based on role or job function?
Yes! Docebo allows you to create a learning plan to assign to individual users, organization chart branches, or groups so you have a tailored and successful onboarding program for each of your learners.
How do I track learner progress and activity?
Docebo Custom Reporting functionality gives you the data you need to measure the success that your training program is having and which learning content is giving you the best results.
Learn more here.