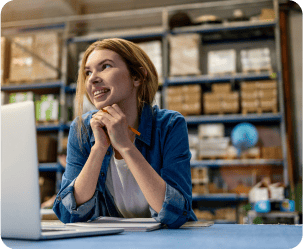 Overview
Talent development that puts employees—and your business—on the path to success
Employee growth drives business growth. Empower employees with the personalized learning experiences, opportunities, and tools they need to stretch in their roles, develop new skills, and advance in their careers.
AI-powered upskilling
Create dynamic learning paths on the fly that align with each employee's interests, current skills, knowledge gaps, and career goals. 
Scalable content
Pull from a pool of resources (our library, third party, user-generated) to provide the depth and breadth of content required to develop a wide variety of skills.
Hyper-personalized experiences
Deliver personalization at scale with AI-driven recommendations that provide everyone—from interns to executives—with the right content at the right time.
Data and analytics
Tie program data to business outcomes to show that investing in talent development improves employee and business performance.
Talent development matters
43%
Highly engaged businesses achieve a 43% difference in turnover.
*Gallup
91%
of employees want personalized training and 93% want training that's easy to complete.
*Zippia
94%
of employees would stay with their organization longer if they had more learning opportunities.
*LinkedIn
KEY FEATURES & BENEFITS
Put employees in control of their career development
If you want to retain top talent, you have to give them a reason to stay. Keep employees happy, committed, and loyal  with a learning platform that lets them take their career progression into their own hands. (And reduce recruiting costs in the process!)
Drive engagement and retention
Give them a path forward (and upward)
Foster a culture of learning
Prove (and improve) program efficacy
Optimize limited resources
Drive engagement and retention
Finding the right employees is hard. Keeping them is even harder. Increase employee retention, engagement scores, overall satisfaction, and referrals with training that's fun and built just for them.
Personalization
Deliver an AI-powered learning experience that adapts and evolves with each employee to provide them with the right training, content, and development opportunities at every stage of their learning journey.  
Gamification
Learning shouldn't feel like work. Gamification elements, like badges, leaderboards, points, and even rewards motivate employees to complete mandatory courses and entice them to voluntarily engage in additional training.
Learning data and insights
Gather feedback to find out what content is (or isn't) working, track and measure the impact of sales enablement efforts, and tie learning to revenue to prove the impact of your programs.
Give them a path forward (and upward)
Employee training shouldn't stop after onboarding. Providing ongoing learning and growth improves employee performance, increases organizational agility, boosts revenue, and future-proofs your workforce.
Put employees in control
Give employees autonomy over their professional development and empower them with dynamic, AI-powered learning plans that are created on the fly based on their areas of interest.
Holistic employee development
Connect Docebo to your talent mobility and skilling tools to create a unified ecosystem that accurately identifies skills gaps, streamlines career progression, and enhances the overall employee experience.
Foster a culture of learning
Increase talent retention and mobility with a learning platform that gives employees access to the content, tools, and programs they need to share their knowledge, learn new skills, and take on new roles and challenges.
Learning, their way
Empower employees to learn what, when, and how they want with a mix of training formats and features. From online to in-person, social to self-paced, mobile to microlearning (and everything in between), we support it all. 
Centralized and seamless
Create an accessible and intuitive hub to make it easy for employees to find the learning and development-related content, activities, and resources they need to learn and grow on the job.
Prove (and improve) program efficacy
Get the data that shows how your programs are helping your workforce develop new skills and grow, all while improving organizational performance. 
Give employees visibility
Progress reports are a great way to keep employees motivated. Detailed tracking and reporting show them how far they've come. It also shows the business how much you've developed your workforce.
Show business impact
Tie learning data to key performance metrics to get the insights you need to improve your programs and the data you need to prove your programs are building knowledge, skills, and behaviors that impact the bottom line.
Optimize limited resources
Leverage integrations AI, and automation to streamline learner and program management, improve the employee experience, simplify content creation, and reduce administrative overhead and maintenance costs associated talent development.
Streamline program administration
Automate workflows within your LMS and between your LMS and other platforms (HRIS & HCM, etc.) to reduce the time and costs associated with manual program administration (like enrollments) and enhance personalization.
Scalable content plan
Leverage AI-driven tools to speed up and simplify the content creation process, share user-generated content, or pull from our content marketplace to deliver the volume of content required to develop your workforce.
Case Studies and Testimonials
See why leading organizations trust Docebo to develop and future-proof their workforce
JOANNA LAY
Assistant Director for Online Learning,
Nord Anglia
"
We knew it would make a big difference to be able to give people different learning journeys and to be able to really focus on the skills that they wanted to learn."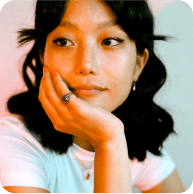 Mia Kernaghan
Global Digital Education Specialist,
Kiehl's Since 1851
"
We are proud to partner with Docebo to bring to life our long-standing vision of creating a digital and modern Kiehl's Academy. Kiehl's Academy is a place to advance users' education and strengthen their connection to the brand in a truly meaningful, impactful and original way."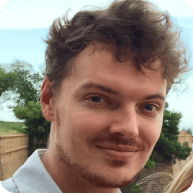 Ian Janes
Learning Solutions Manager, Smartly.io
"
It makes a big difference to employee engagement to be able to focus on tasks that make a difference, rather than working on tedious manual tasks that anyone could do. That's the biggest impact for me."
Nord Anglia
Nord Anglia increases NPS by 27 points and improves staff retention
View the case study
Does Docebo support Single-Sign-On (SSO)?
Yes, our pre-built SSO and authentication connectors allow easy-to-set-up integrations with your organization's identity provider.
Learn more here.
Does Docebo LMS platform provide access to external learning content providers if I don't have e-learning content of my own?
Yes, the Docebo Content Marketplace allows L&D administrators and their learners to access and purchase online learning courses with SCORM from content providers such as LinkedIn Learning and Skilla. Docebo Content users are also able to access 75,000 courses.
Can I create custom reports and connect them with other systems, such as my HRIS (Human Resources Management System) or CRM (Customer Relationship Management System)?
Sure can! The Docebo LMS solution connects and syncs with your existing HRIS or CRM systems, either natively or via API.
Can I manage instructor-led training (ILT), webinars, and virtual classroom sessions?
Yes, Docebo Learn LMS supports different approaches to blended learning, including ILT, webinars, online training, and virtual classroom sessions.