THE BEST LMS FOR FINANCIAL SERVICES
Learning at the speed of markets
Finance moves fast. Docebo helps financial services companies accelerate skills, stay on top of regulation and compliance, and get tangible value from their learning programs—with the data to prove it.
Thousands of companies grow with Docebo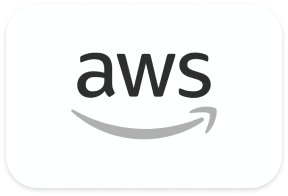 When disruption is everywhere, the fastest learners win
Stay ahead of other disruptors with modern learning programs that delight your customers, inspire your partners, and help your workforce succeed.
Build the skills and talent you need
Over 30% of job postings for in-demand tech roles go unfilled in the financial sector. But why compete for top talent when you can build it yourself? With Docebo, you can access over 20,000 high-quality courses and professional certifications on topics like regulation, AI, blockchain, compliance, leadership training, and more. This helps you grow skills internally and foster a culture of learning and long-term success.
Eliminate risk with airtight security and compliance
Docebo lets you manage your platform, permissions, and data for unparalleled security and peace of mind. You can respond to regulatory changes quickly with version controls and localization tools. And for compliance, automated renewals and recertifications ensure nothing falls through the cracks.
Reach employees, customers, and partners
You're leaving money on the table if you limit your learning program to employees. Average customer training programs increase bottom-line revenue and retention by over 6% each. And with Docebo's smart personalization features, you can create a uniquely tailored learning experience for customers and partners—all delivered seamlessly, from the same platform.
Prove the value of learning
We know that value matters,  ROI matters, and results matter. Docebo has advanced reporting and analytics so you can see how your learning programs impact tangible metrics like sales performance, time-to-productivity, customer lifetime value, employee retention, and more.
Work effectively and intuitively
Docebo is incredibly easy to use and connects with the systems you already have (even the legacy ones). This streamlines your tech stack, simplifies workflows, and saves you money.
Case Studies and Testimonials
The learning platform built for business
Resources for financial services companies
Does the Docebo learning management system support Single Sign-On (SSO) and two-factor authentication?
Yes, our LMS has a pre-built SSO and authentication connectors allow easy-to-set-up integrations with your organization's identity provider.
How does Docebo's LMS manage compliance training reporting and certificates?
Docebo's LMS Certification & Retraining app allows you to create a regulatory compliance certification program quickly and easily.
Users can earn a certification by completing designated courses and learning plans or external training activity, or certifications can be manually assigned.
Does the Docebo LMS support on-premise installations?
No, Docebo is available exclusively as a cloud-based Software-as-a-Service (SaaS) learning platform and does not support on-premise installations of the LMS.
Can I automate re-certifications within the LMS platform to avoid risks related to mandatory regulatory compliance?
Yup! Docebo's learning management system automates workflows related to managing and renewing certifications, allowing Admins to set expiration dates for certifications to manage renewals and keep on top of compliance training within the learning platform.