THE BEST LMS FOR GOVERNMENTS
Engaging and effective learning, designed for the public sector
70% of employees say they don't have the skills they need to do their jobs. Docebo's learning platform helps governments bridge that gap with stable, secure, and intuitive learning—that works.
Deeply trusted. Powerfully effective.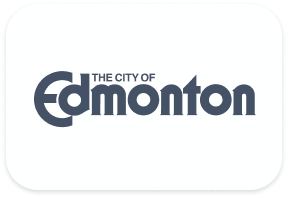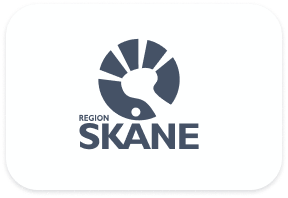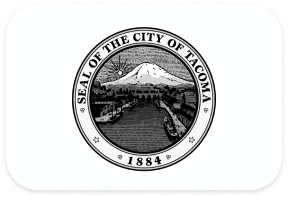 Help your people learn, grow, and succeed
Create, manage, and deliver learning programs that your people will love. Docebo is so intuitive that anyone can use it and so engaging that everyone will.
Onboard, engage, and retain
Protect and analyze your data
Build a culture of learning
Implement, scale, and grow
Onboard, engage, and retain
Deliver a world-class learning experience that closes skill gaps, meets your training objectives, and engages your learners. With Docebo, you can help your people grow their skills and develop future leaders.
Eliminate risk
Security matters, especially in government. Docebo includes a full set of controls implemented in accordance with ISO 27001 and AICPA/ISAE 3000 SOC 2 & 3. You can manage your platform, permissions, and data with unparalleled safety and peace of mind.
Own, protect, and analyze your data
Keeping your data secure doesn't mean keeping yourself in the dark. With Docebo, you can analyze your courses, learners, and platform—while maintaining airtight security. And with skills data and AI-powered course recommendations, your teams will cultivate the skills they need for the future.
Build a culture of learning and compliance
Every learner deserves an exceptional experience, no matter where they're located or what language they speak. Docebo makes content organization, version control, translation, and delivery easy and standardized, so your people can learn with confidence. And with automated compliance, recertification, tracking, and reporting, you can be sure that nothing falls through the cracks.
Make the world's best content your own
Unlock and white label over 20,000 pieces of world-class content from leading providers, including diversity, equity, and inclusion programs, technology training, and professional certification programs like PMP, Six Sigma, and more. Or, build your own content in seconds with our AI-powered authoring tool.
Work effectively and intuitively
You shouldn't need a computer science degree (or a fortune) to deliver exceptional learning. Docebo is incredibly easy to use and it connects with the systems you already have (even the legacy ones), streamlining your tech stack, simplifying workflows, and saving you money.
Implement, scale, and grow your way
You're busy. Let us handle migration, implementation, and integration. And feel confident knowing we're there to help scale your learning program to new audiences, departments, and use cases—your way, at your pace.
Case Studies and Testimonials
The learning platform built for government
"We've come a long way since 2018. We now engage over 17,000 companies and we have 130,000 course registrations and completions. Having the ability to house all of our training in one place, involve more team members in the learning experience, and track overall company progress has been so important."

Ingvild Sørensen
Senior Manager of Programme
Delivery and Academy, UN Global Compact
Resources for the public sector
What type of agencies or departments is Docebo best suited for?
From Federal agencies to municipal organizations, Docebo can be implemented for any government agency that needs to provide ongoing training and education to its employees. Docebo is designed to help these agencies improve employee performance, reduce training costs, and ensure compliance with regulations and policies.
Does Docebo support mobile learning?
Yes, Docebo has an award-winning native mobile learning application (Go.Learn) that focuses on the user experience.
Docebo also has a mobile app publisher, allowing you to personalize and publish your own mobile learning app based on the Go.Learn app (extra fees apply).
Can I automate re-certifications to reduce the risk of non-compliance?
Definitely. Docebo's learning management system automates workflows related to managing and renewing certifications, allowing Admins to set expiration dates for certifications to manage renewals and keep on top of compliance training within the learning platform.
Does Docebo support single sign-on (SSO) and multi-factor authentication (MFA)?
Yes, our LMS has a pre-built SSO and authentication connectors allow easy-to-set-up integrations with your organization's identity provider.
Can I manage multiple permission levels of users, managers, and administrators?
Yes. With Docebo, you can provide users various degrees of permissions within the platform and associated sub-domains.