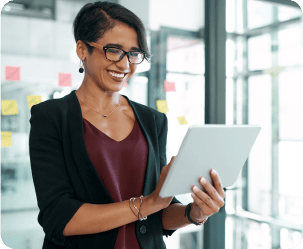 Improve member performance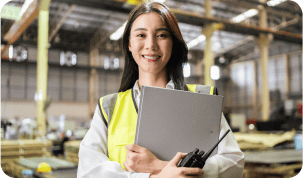 Overview
Grow your members—and your membership base
You're in the business of growth. That means helping your members flourish as well as your organization. Do both with a training platform designed to attract, retain and engage members and unlock new streams of revenue.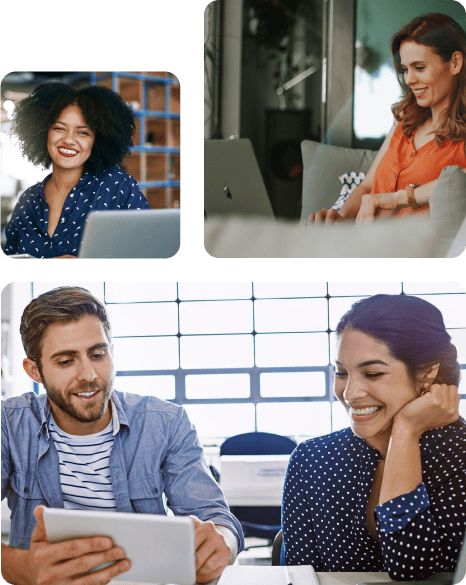 Increase revenue and profitability
Turn resources into revenue and programs into profit drivers with e-commerce functionality that allows you to sell memberships, subscriptions, certifications, and more.
Personalized experiences
No two members are the same. Give each one a personalized experience that reflects your brand, supports their needs and goals, and feels like it was built just for them (because it was).
Analytics and reporting
Get the in-depth insights you need to refine and optimize programs to keep members engaged, learning, and coming back for more and the data that ties member programs to business impact.
Sustainable growth
Don't let rapid growth slow you down. Integrations, AI, and automated workflows allow you to scale programs as your membership grows without losing the personalized experience members expect.
15%
Associations with robust training initiatives see a 15% increase in non-dues revenue through training and certification programs.
*CSO Insights
50%
Associations with strong training and certification programs generate up to 50% of their revenue from education-related activities.
*Association Adviser
25%
Associations with effective training programs experience a 25% increase in member engagement and participation.
*MemberClicks
KEY FEATURES & BENEFITS
Empower your members to learn, grow, and succeed
Help your members reach their full potential with engaging content and personalized learning experiences that keep them coming back for more, so they can learn more and you can increase LTV, loyalty, membership, and revenue.
Simplify and centralize content
Make the most of limited resources
Boost engagement
Increase content and program completion rates, member retention, and loyalty with a solution that gets members excited about learning
Make it personal
Deliver AI-driven personalization to ensure each member receives content that supports their individual learning style, needs, and goals.
Mix it up
Leverage different training formats, like e-learning and social learning, and approaches, like gamification, to keep members engaged. 
Keep members happy
Integrate with your association management system, CRM, and BI tools to get a holistic view of member behavior so you can improve member satisfaction, reduce churn rate, and increase lifetime value.
Connected learning ecosystem
Create a cohesive learning environment across systems (e.g. SSO and digital community tools) for optimized member experiences that promote ongoing development.
Measure impact
Tie learning data to key member metrics and get the insights needed to continuously improve your training programs.
Simplify and centralize content
Increase content output without increasing product costs or taxing content administration and management resources. Docebo is a solution built to help you keep up with content demands while keeping costs down.
AI-powered content creation
Transform raw assets into training material and SMEs into content producers with easy-to-use, AI-driven content creation tools, so your members always have up-to-date and relevant materials.
Centralized content management
Whether it's developed in-house, imported from a third party, built using in-platform creation tools, or curated from our library of industry-leading content, simplify training content management and delivery by centralizing it all in your learning platform.
Make the most of limited resources
Leverage AI, automation, and integrations to simplify member and program management, deliver high-quality, personalized training to members (even on a tight budget), and successfully scale your programs.
Simplified program administration
Reduce the administrative lift with AI and automation features (like rules and triggers) and simplify program design (with drag and drop functionality) to decrease costs.
Streamlined processes
Integrate your LMS and member management systems to streamline and automate workflows, like new member enrollment into relevant training for seamless learning paths and a smoother member experience.
Grow your business
Don't just help your members grow. Help your organization grow too with a member training helps you build brand awareness and establish yourself as a thought leader with valuable, on-brand member training experiences that drive revenue.
Built-in e-commerce functionality
Turn your member training programs into a profit center for your business. Securely process payments for content, courses, certifications, or subscriptions directly from your LMS.
Branding and white labeling
Create online and mobile learning environments that reflect your brand identity consistently, whether members are interacting with your LMS, mobile app or any other digital platform.
Case Studies and Testimonials
The member training platform of choice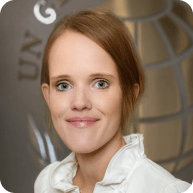 Ingvild Sørensen
Senior Manager of Programme
Delivery and Academy, UN Global Compact
"
We now engage over 17,000 companies and we have 130,000 course registrations and completions. Having the ability to house all of our training in one place, involve more team members in the learning experience, and track overall company progress has been so important."
Alexia Weeks
Training Manager, Into Film
"
With our online learning platform on Docebo, it doesn't matter where someone is or how busy they are. They have learning at their fingertips. It's flexible. They can do it at their own pace, and they don't have to worry about traveling for a face-to-face session."
Does Docebo integrate with Stripe or other e-commerce and payment gateway tools?
Yes, Docebo's learning technology integrates with numerous e-commerce and payment gateway portals to help with revenue streams.  We have plus 35+ native integrations (including Shopify, Stripe, and PayPal) and APIs to connect your learning platform to existing business systems (AMS, CRM, authoring tools, etc.) 
Learn more here.
Can I manage, update, and track certifications in the Docebo LMS?
Docebo's Certification & Retraining app allows you to create a certification program quickly and easily. 
Delivery and expiration policies related to the certifications can be configured according to the specific needs of your organization.
Does Docebo support multiple domains?
Absolutely! With Docebo's Multi Domain App, you can set up multiple custom domains so each domain has different administrative rights and distinct branding elements to establish an individualized experience for each audience. You can then assign specific education programs to each group to help with professional development.
Learn more here.
How many languages does Docebo support?
Docebo supports 40+ languages to help you localize your learning programs and online education to provide the best learning experience. You can then upload content in the languages you need from content providers such as LinkedIn Learning, Skilla, or the Docebo Content catalogue using SCORM.