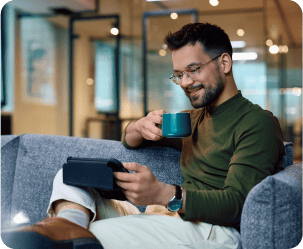 Increase partner sales
Improve partner performance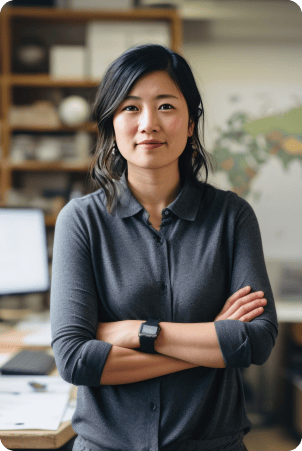 Overview
Power up your partner enablement programs
When your partners succeed, your business succeeds. Create more knowledgeable and successful partners with personalized learning experiences, resources, and support they need to become product experts and brand ambassadors.
Certifications and credentialing
Deliver robust, legally-defensible certification programs to establish credibility in the market, ensure consistent brand representation, and increase partner performance.
Optimize administration
AI, automation, and integrations make the most out of your limited administrative resources, allowing you to scale programs with minimal effort without requiring additional support.
Personalized, branded experiences
Immerse partners in your world with AI-powered learning experiences that familiarize them with your products and services and build the knowledge and skills they need to act as an extension of your business.
Data-driven insights
Track training progress and centralize learning and business data to understand your partner enablement KPIs and the impact training has on partner performance.
Partner enablement matters
63%
of companies say channel partners contributed to their annual revenue
*CSO Insights
13%
Organizations with effective partner enablement programs experience a 13% year-over-year increase in partner-driven revenue.
*Aberdeen Group
32%
Organizations that implement partner enablement programs can experience a 32% increase in partner productivity.
*Salesforce
KEY FEATURES & BENEFITS
Make every partner your MVP
Increase product knowledge and brand loyalty, extend your market coverage, and boost sales with a platform that supports partners, integrates them into your network, and measures the impact of your programs.
Streamline certifications 
Minimize costs, maximize ROI
Promote participation
Keep partners learning—from onboarding and beyond—with engaging and interactive experiences that increase content consumption, program completion rates, and knowledge retention, and improve partner performance.
Engaging experiences
Create customized environments and personalized, AI-driven learning paths that meet each individual partner's needs.
Gamified learning
Make partner training fun and interactive using gamification elements like badges, levels, points, leaderboards, mobile challenges, and rewards.
Streamline certifications 
Certify partners swiftly and safely. Deliver certifications in a secure environment, increase certification completion rates, and ensure your partners are always up-to-date on the latest product and service offerings.
Manage certifications
Easily create and manage certifications, issue certificates of completion, and send retraining reminders to ensure partners are certified quickly and efficiently.
Track progress
Integrate with your partner management system to track certifications and training progress and generate reports to measure the impact of
Ramp faster
Support partners with the content and resources they need to get up to speed so they make their first sale sooner, generate more revenue, and maximize their impact on your business.
Build skills on-the-fly
Support development with dynamic learning plans built in real-time based on how partners interact with the platform (e.g. when a user selects a skill or area of interest).
Deliver training on the go
Make it easy for partners to learn—even when they're not at their desks—with a branded, mobile app. So the training and content they need is always at their fingertips.
Strengthen your brand
Your partners are an extension of your business. Inconsistent customer experiences or gaps in product knowledge can dilute your brand. Familiarize partners with your products and positioning to improve brand perception and leads.
Consistent experiences
Entrench partners into your world with learning environments that reflect your brand and educate them on your offerings.
Knowledge checks
Confirm partners' knowledge levels are where they need to be with frequent quizzes, tests, and knowledge checks to ensure customer experiences are consistent across your partner ecosystem.
Minimize costs, maximize ROI
Decrease admin costs and improve processes and ROI with a partner enablement platform designed to boost sales, increase brand loyalty, and drive revenue growth.
Streamline administration
AI and automation features (like enrollment rules and triggers) and integrations with customer and partner relationship management tools reduce the admin lift, making it easy to deliver personalized experiences and communications.  
Scalable content plan
AI-driven tools speed up and simplify the content creation process and turn SMEs into content producers, so your partners always have access to up-to-date and relevant materials.
Case Studies and Testimonials
Discover what makes Docebo the best
partner for partner enablement
Christopher Smith
E-Learning Manager at Brompton
"
Using the Docebo platform is helping us to drive sales and reduce touchpoints between sellers and our customer service team. If you can educate your workforce, then it will lead to more output. If you can educate your dealer network, then they can generate more sales and impact the bottom line."
Amy Salm
Director of Product Knowledge Education,
La-Z-Boy
"
Switching to Docebo is one of the best decisions we've made for employee and partner education."
Partner onboarding and enablement FAQs
Does Docebo support multiple domains?
Absolutely! With Docebo's Multi Domain App, you can set up multiple custom domains so each domain has different administrative rights and distinct branding elements to establish an individualized experience for each audience.
Learn more here.
How many languages does Docebo support?
Docebo supports 40+ languages to help you localize your learning programs and provide the best learning experience for partners around the world.
Can I manage, update, and track certifications in Docebo?
Docebo's Certification & Retraining app allows you to create a certification program quickly and easily.
Delivery and expiration policies related to the certifications can be configured according to the specific needs of your organization.
Does Docebo integrate with Stripe or other e-commerce and payment gateway tools?
Yes, Docebo integrates with numerous e-commerce and payment gateway portals. Integrations include Shopify, Stripe and PayPal.
Learn more here.