THE BEST LMS FOR RETAIL
Turn employees into experts and customers into advocates
Docebo helps Retail organizations create, manage, and deliver effective learning programs that lead to engaged employees and exceptional customer experiences.
Industry leaders choose Docebo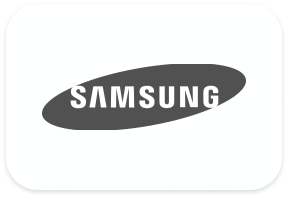 Start learning. Stop churning.
For every 10 frontline workers there are in Retail, more than four want to quit. But if they had better learning opportunities, over 90% would stay with their company longer. Docebo helps Retail businesses build a skilled, productive, and engaged workforce—and a loyal customer base.
Build a culture of learning
Build a culture of learning and collaboration
94% of frontline employees say they'd like to share best practices they've discovered for getting work done. But fewer than half have the opportunity. With powerful microlearning and social learning features, Docebo helps your learners collaborate, share, and improve their skills.
Onboard, upskill, retain
Learning can improve every part of the employee lifecycle, leading to more effective, engaged employees that ramp faster and stay longer. It's the secret to a successful talent strategy—and to consistently exceptional customer experiences.
Get the world-class content you need
Unlock and white label over 20,000 pieces of world-class content from leading providers, including diversity, equity, and inclusion programs, OSHA training, leadership courses, sales training, and more. Or, build your own content in seconds with our AI-powered authoring tool. You can even create product knowledge courses from assets you already have!
Achieve measurable results with every audience
Learning isn't just for employees. Docebo is built for both internal and external learning and lets you serve each audience a personalized experience that's tailored just for them—all from a single platform. Training employees? You'll see how learning improves productivity, retention, and sales performance. Training customers? You'll see learning's impact on loyalty and lifetime spend. And with automatic data collection and easy dashboards, you don't need a data science degree to understand the insights and make informed decisions.
Learn intuitively, anywhere, at any time
Docebo's mobile learning platform empowers your audiences to learn when and where it works for them. Deep customization options mean you can serve every audience their own fully personalized learning experience—all from a single platform. This streamlines your technology ecosystem, simplifies workflows, and saves you money. And with simple version control and content management, materials will always be up-to-date, ensuring consistency across store locations.
Case Studies and Testimonials
The learning platform for retail leaders
Resources for retail organizations
Can I automate enrollments in Docebo LMS?
Yes, Docebo allows admins to establish different enrolment rules based on branches and groups to streamline the course enrolment process.
Why should I care about social learning for my retail LMS?
Formal learning only accounts for about 10% of how people learn at work. Today, social and experiential learning best reflect how people learn, through their peers and their experiences on the job.
Learn more here.
Can I manage instructor-led training (ILT), webinars, and virtual classroom sessions?
Yes, Docebo Learn LMS supports different approaches to blended learning, including ILT, webinars, and virtual classroom sessions.
Can I manage instructor-led training (ILT), webinars, and virtual classroom sessions?
Yes, Docebo plays nicely with a number of HRIS systems either natively or via API. which is especially helpful for organizations operating in industries that face challenges related to employee turnover.
Learn more here.