Breaking down the right analytics is essential to engage learners and close skills gaps
It's a hard truth that best-in-class organizations are strained to develop internal talent to meet emerging business needs, but fortunately the solution is within reach, and it's all about adaptive learning analytics.
What are adaptive learning analytics? Well, as explained in an exclusive Aberdeen Group report available for download free through Docebo, they account for the individual skills an employee brings to the organization, and map them against their apparent interests and areas of top performance. These analytics account for competencies, skills, and goals achievement data to direct employees to development tracks (in the training system) that are most relevant to their career goals.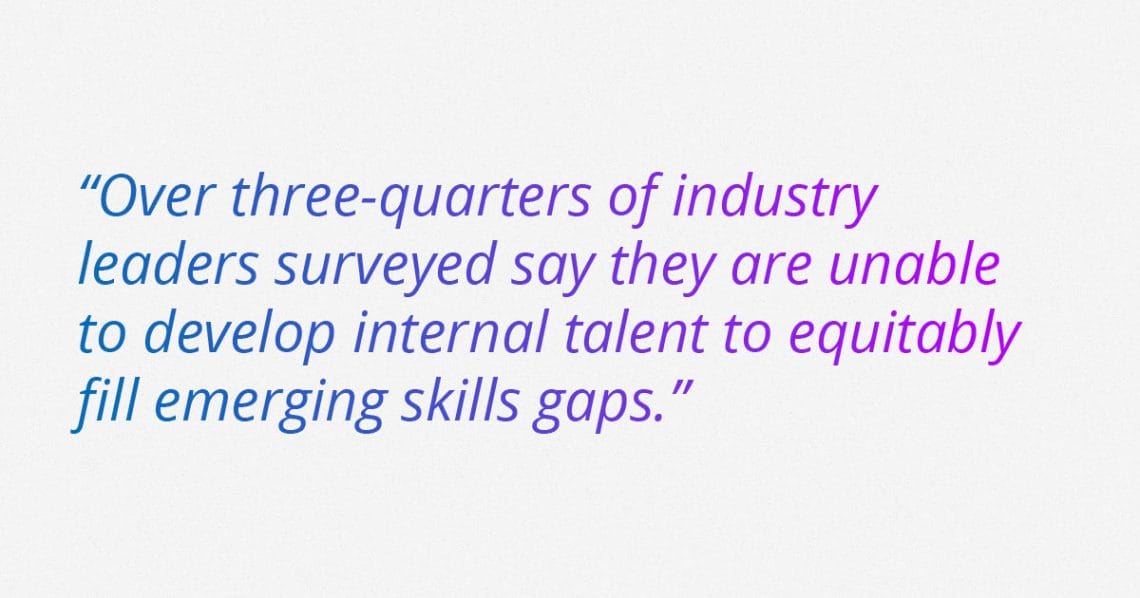 Adaptive learning analytics increasingly adopted
Today, just over a third of best-in-class companies are employing adaptive analytics, rooted in labor competency data, to guide employees to the right content. When we look at Aberdeen's data on the current focus for increased spend in the coming year, it is likely that more organizations will adopt adaptive learning.
Expanding adaptive learning will have huge strategic advantages as well, according to report author Zachary Chertok, a human capital management analyst at Aberdeen. "Investing in directed training reduces the burden on employees to manage their own development," he explains in the report. "For employers, this means that employee development will more likely coincide with relevant career growth opportunities that lead to organizational value, not just value to the employee."
Skills gaps still aren't addressed
What's also clear from the data is that there are skills gaps that need to be addressed. Over three-quarters of industry leaders surveyed in the report say they are unable to develop internal talent to equitably fill emerging skills gaps. Also, while more than half of Industry Leaders offer content for learning and development, only a small percentage are focusing on directing the right employees to the right content, to improve performance potential, retention, and growth.
What does it all mean? For the complete picture, download the Aberdeen Group report, Adaptive Learning: The Key to Cultivating a Successful Workforce. And if you haven't already, consider watching the on-demand webinar on the same topic, which was recently delivered jointly by Docebo and Aberdeen.
Download Adaptive Learning: The Key to Cultivating a Successful Workforce today and uncover the world of adaptive learning analytics.