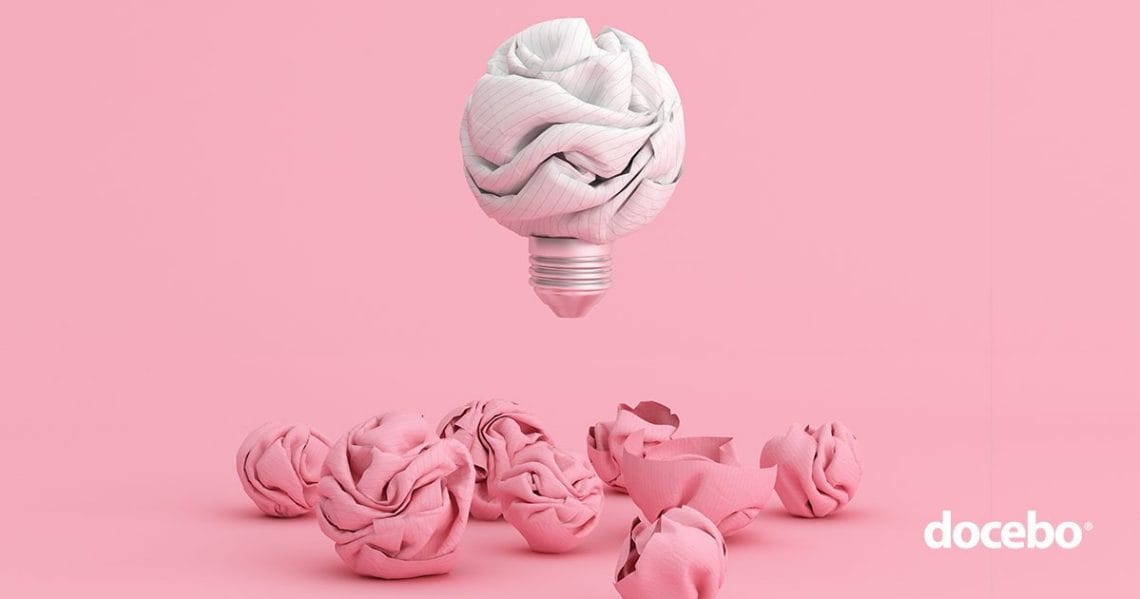 As the great Albert Einstein once said: "Once you stop learning, you start dying."
Professional development should be an ongoing routine where you seek out new knowledge, answers, and skills to continuously improve your workflow. When done exceptionally, continuous learning can foster talent that is constantly innovating, rethinking, and formulating new strategies to better your business.
The implications of a stagnant learning culture can prove to be severe for the health and progress of an organization. Let's take a look at continuous learning, why it is so crucial, and how you can begin to create this culture in your organization.
---
What is continuous learning?
A lot of the fun and satisfaction in life, and specifically in our jobs, comes from overcoming a challenge and then overcoming a harder version of the first challenge over and over again.
Learning, when approached with the right mindset, isn't even necessarily about total mastery. It's a game of repetition, practice, and ultimately, measurable growth. Continuous learning is training your brain to think of angles and solutions that would have otherwise gone unthought of.
Complacency is the enemy of lifelong learning and creates a deadweight within organizations. A complacent workforce is a waste of company resources and contributes little to leadership and new ideas. When you instead have a body of lifelong learners running the show from entry-level to C-Suite, you're tracking the whole company to be ahead of the curve.
This method of learning can take on many different forms:
Seeking out new training
Connecting with more experienced professionals on LinkedIn
Seeking out new articles or blogs
Learning from Subject Matter Experts (SMEs) in your field
Joining book clubs
Creating training for others to practice applying your knowledge
Attempting new projects to challenge the way you problem solve
Asking questions and requesting feedback
Creating learning plans for yourself and executing on them
Continuous learning keeps your workforce agile, focused, and driven. Organizations that do not invest enough in their people development are eventually daunted by high turnover, low employee satisfaction, and the inability to compete against more innovative competitors.
Related: 5 Traits of the Best Learning Organizations + How To Get Them
---
Why you should look to foster a culture of continuous learning
In today's organizations, careers are no longer the end result of education. Instead, a career is an education in itself for most of us, and it is a constant process of learning and development. Ideally, you want everyone in your organization to have an attitude to learning and growth that is never satisfied with past achievements. You want them searching for their next challenge and seeking constant improvement, which stats indicate that they are.
Forbes points out that over 55% of employees agree that career growth is more important than compensation, and simultaneously 47% of people feel dissatisfied by learning and development initiatives at their workplace. That's gravely concerning, especially when you consider how pricey it is to lose talent.
Your learners want to feel like they're working towards something and, as L&D professionals, you want that for them too. Consider any number of skills we pick up in our lives: cooking, reading, walking, etc. What if when we learned how to cook one recipe, read one book, or simply walk and then just stopped trying to advance further? How boring would this be for us and how harmful it would be for our development?
To put this into perspective, imagine if that Account Executive you just hired only closed one major deal before they stopped trying to get better at their craft. How long do you think they'd be allowed to stick around?
In 2018 Josh Bersin, (Global Industry Analyst and L&D Leader) identified that the number one reason people begin looking for new jobs is an inability to learn and grow. Research from the Work Institute shows that the average cost of employee turnover is 33% of the position's salary, which is approximately $20,000 for a job paying $60,000 per year. With 95% of learning professionals saying that it only takes less than $10,000 to upskill someone for another job, there's no reason to not pave the way for a continuous learning culture as it literally pays for itself.
Related: Future Proof Your Business by Upskilling and Reskilling Your Workforce
---
How to achieve a culture of continuous learning
Creating a corporate culture embedded in continuous learning is a big task to take on, but there are actionable ways to make learning feel good, organic, and intuitive for everyone in your workplace.
Focus on building systems that make learning opportunities feel interesting and seamless. With this strategy, you'll find your employees engaged and immersed in constant learning. Here are some great examples to implement:
Lunch and Learns
This is one position that Docebo takes a strong stance on, and we love it! Lunch and Learns are more than just a workplace perk; they are a great way to launch learning initiatives at your organization.
Lunch and learns take place at lunchtime on a regular cadence where someone internally or externally presents a topic that they want to teach others about.
This is one of the easiest ways to begin fostering a culture of learning that is collaborative and engaging. Corporations find that employees most look forward to this bi-weekly or monthly knowledge share when the meal is provided by the company, but it just as easily works when you have employees congregate together with their lunch to learn together!
Lunch and learns are a low-pressure way to get people social learning during their favorite
time of day.
Mobile Learning
Having a learning management system is a priority, but what is becoming increasingly clear is that an LMS alone will not suffice. Learners need accessible and fluid tools at their disposal, something that can be achieved through mobile accessibility. Mobile learning enables your learners to partake in microlearning which will be most natural and familiar to learners. By making learning available on multiple platforms, you can reach your audience in more ways than ever.
Similar to how we look on Youtube or Google for some quick information, microlearning allows learning new skills to happen in the flow of work.
Critical information delivered in short relevant bursts can drastically improve learning outcomes and ensure that information is retained, something that has been flagged as a problem in traditional seminar and workshop style training approaches.
Bottom line: If we want our learners to engage with our learning programs, we need to adapt our strategies to their behavior.
User-Generated Content (UGC)
If you're looking for a way to give your learners some accountability and stakes in the learning production, user-generated content (UGC) is where you should be exploring. UGC is content that is created by users themselves, which you're probably most familiar with seeing on platforms like Facebook, Instagram, Twitter, and LinkedIn. Because we interact with user-generated content daily on our own personal time, it's easy for learners to pick up and engage with.
By inviting users to chip in their own content, they not only begin to participate, but they get to facilitate the conversation surrounding a project without learning and development admins needing to be in the driver's seat. It's a fantastic way to garner creativity and enthusiasm from your audience by welcoming their additional input.
Appoint Subject Matter Expert
Let's face it: there are people internally who we just love to hear talk. They are experts at their job, have creative ways of positioning the value your company brings, and are a powerhouse of knowledge. These are the people who you want pioneering your peer-to-peer learning interactions.
Appointing subject matter experts (SMEs) gives internal employees an advocate to turn to for questions and reliable best practices.
Subject matter experts can be identified not only as ultra-high performers or most tenured staff, but also by tracking who contributes the most user-generated content that is accurate, and who resolves the most questions on Q&A forums.
This peer-to-peer engagement creates an environment that is similar to how we interact on social media, but instead of mindlessly scrolling, we get to interact as active participants and learners.
Related: How Docebo Discover, Coach & Share Could Help you Uncover Learning Gold
---
The benefits of a continuous learning culture
When you've achieved a culture that values growing every individual's knowledge and skills, your work environment begins to shift for the better. Training programs that utilize a more modern approach encourage employees to learn in ways that come naturally to them so they're more likely to engage. Once you have a learner buy-in, the results are undeniable.
Here are some of the benefits you'll begin to notice:
Competitive Edge
With everyone internally maintaining a healthy level of competition, you'll see your workforce challenging each other and, more importantly, themselves to constantly be reaching for improvement. As this competitive drive runs the lifeblood of your organization, you'll find the proposals, innovations, and ideas produced from every level of your organization will keep you feared by your competitors and revered by your boss.
Learner Engagement and Satisfaction
If your learners are clicking through formal courses and are resistant to engaging with learning, they are not getting what they need, and are at risk for becoming complacent. Once learning begins to feel like an enjoyable part of their workflow, they'll start participating more than they realize. Getting to learn from internal leaders and contribute their own content offers your learners a seat at the table and makes them feel seen and valued.
Retain Top Talent
It's a repeated fact but it's the truth: people are extremely reluctant to leave an organization that they feel like is invested in their growth, development, and success. With growth and development being one of the main reasons people leave their job, close this gap for your organization and hold on to what's most valuable: your people.
If you're looking for your company to remain competitive as the market changes, you need every moving piece to be evolving competitively as well, mainly your people. You need your workforce and company values to be unified around a learner-centric goal. Similar to the way professional athletes performed, be unconcerned with your last victory and forward-thinking to your next opportunity to succeed.
Ready to transform your learning program and craft strategic learning plans? Download our Quickstart Guide on Establishing a Culture of Continuous Learning!