Through the adoption of a Code of Ethics and Conduct, companies are expected to provide values and guidelines to their employees in order to drive positive behaviors towards colleagues, stakeholders, customers, and partners and to promote honesty and integrity as key principles in any kind of interaction.
Code of Ethics: why choose l'E-Learning?
The adoption of a Code of Ethics and Conduct is a form of corporate self-regulation integrated into a business model. It is part of a Corporate Social Responsibility policy, and functions as a built-in, self-regulating mechanism whereby a business monitors and ensures its active compliance with the spirit of the law, ethical standards, and international norms. This is a process created with the aim to embrace responsibility for the company's actions and encourage a positive impact through its employees.
Internal training and communications delivered by different tools and channels are, therefore, the most suitable ways to educate the workforce on long-lasting changes within an organization.
Trends and market analysis suggest that companies choose online training, not only for budget and cost cuts but also as a tool to promote awareness initiatives and share content and information. It is now critical to understand why and how creating an effective online training is helpful to deliver a dedicated online course on the Code of Ethics and Conduct.
Our initial objective must be clear: we need to engage and motivate our employees in embracing new behaviors and rules that in most cases represent a disruptive element within their day-to-day lives.
For this reason, it is, first of all, an emotional type of involvement because everyone needs to understand why the topic of conduct within the company is becoming the priority. Employees should be fully accountable and committed to the company's vision as they are the first audience and will be the central change agent.
How to build an effective Course about Business Ethics
Going a step further, because businesses operate in the real world and have to accept that they have an impact at a social, economic and strategic level. Therefore the company's vision and objectives will have a broader impact, beyond that of the organizational level.
At this stage, you are required to set expectations and leverage a direct communication style that will explain why your company is starting this endeavor. A video testimonial or a live interaction with the CEO is both an ice-breaker and a moment of engagement.
Employees' takeaway should be: "People first. We are people who dedicate themselves to really satisfying customers, helping partners, and improving the communities in which we do business. People who are accountable for achieving big, bold goals with unwavering integrity. People who are leaders, who appreciate that to be truly great, we must continually strive to do better ourselves and help others improve."
You need to inspire your people and let them know that your success depends on them.
Code of Ethics: Best Practices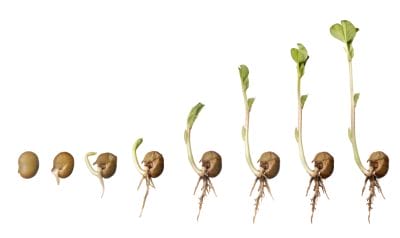 Multinational companies often have a large number of shared principles, as do companies in the banking, insurance or pharmaceutical sectors. However, a formal document or a presentation that summarizes core values is a must. Your ability to deliver the best products and services is as important for the whole company as it is for you as individuals.
How your employees manage your business internally — and how you think about and work with customers, partners, governments, vendors, and communities — impacts your productivity and success. It's not enough to just do the right things; you have to ensure that you do them in the right way.
The Standards of Business Conduct are an extension of your company's values and the foundation for your business tenets. They reflect your collective commitment to ethical business practices and regulatory compliance, and they provide information about your Business Conduct and Compliance Program.
At a high level, they are supported by, the principles and policies that govern your global businesses in several important areas, such as legal and regulatory compliance; trust and respect of consumers, partners, and shareholders; asset protection and stewardship; creation of a cooperative and productive work environment; and commitment to the global community.
These Standards of Business Conduct provide information, education, and resources to help your workforce make good, informed business decisions and to act on them with integrity. In addition, you should use this resource to foster, manage, and reward a culture of accountability and integrity.
You are responsible for communicating obligations to your employees and to work together with them to continuously enhance your culture in ways that benefit customers and partners, and that strengthen your interactions. Understanding is fundamental and it is highly recommended that you test your audience's knowledge to assess that the messages you have sent across have been correctly decoded.
Communicating with employees
Once you have accomplished these steps, you need to establish new internal procedures in alignment with what you have created and make sure your model is enabling and protecting your people.
Open the conversation. Then you can truly achieve your mission of enabling people and businesses according to your values and objectives.
---
[banner-bottom-eng]
---
About the author: During past 2 years Valentina Piccioli – E-Learning Analyst at Docebo (www.docebo.com)- has conceived several online courses for companies about the adoption of Code of Conducts, Business Ethics, and Compliance Programs. For Docebo www.docebo.com she produced a serious interactive game on Ethics in Business.