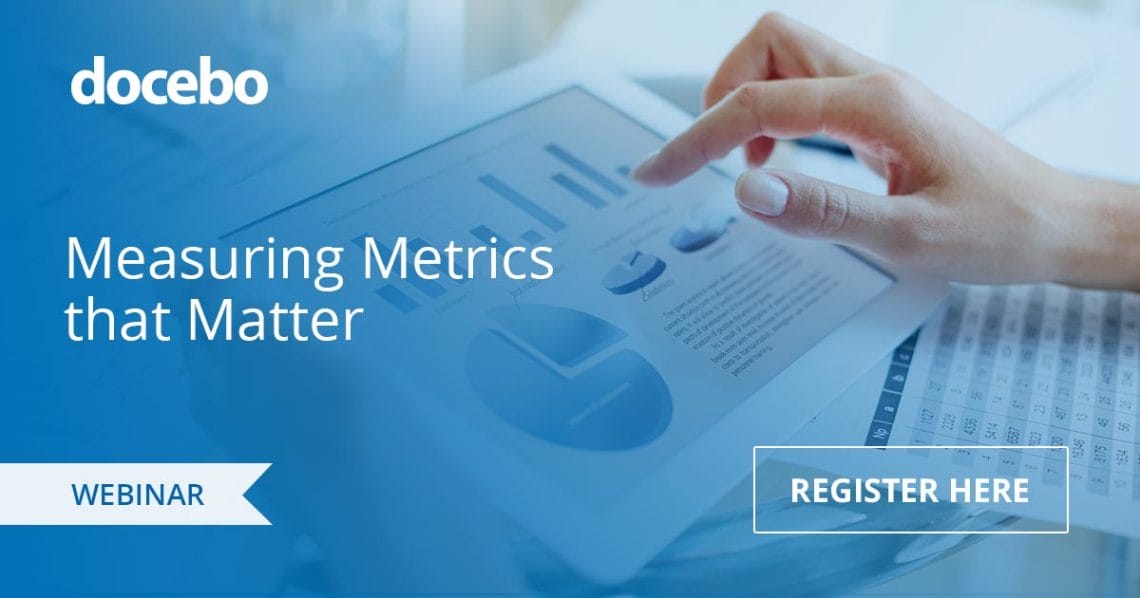 Most organizations don't measure the right L&D metrics. Are you among them?
Recent developments in learning technology have unlocked access to information and made it easier than ever to capture tons of L&D data. xAPI/Tin Can has opened up the floodgates of learning management system (LMS) and while this is ultimately beneficial, we might well be drowning in it.
In theory, most of the data from your LMS would provide significant insights to help your organization understand both the benefits and gaps in your learning programs and, more importantly, help you drive your learning strategy forward.
But in reality, not many organizations actually track and report on the metrics they need to gather substantial insight into the effectiveness of their corporate learning programs. Recent research from Brandon Hall Group revealed that fewer than 25% of companies capture anything beyond very basic metrics, and only about 20% of companies are able to analyze the majority of their data in a meaningful way.
So, as learning professionals, it's our responsibility to make sure we're looking beyond hollow metrics and, instead, pulling together the information we actually need to make data-driven decisions to shape our learning strategies.
What metrics don't matter?
The metrics that don't matter (some call them "vanity metrics") are basically numbers that are attractive on the surface level, but don't actually provide insight. They are nice to have, but sorta useless when it comes to helping the organization achieve better outcomes.
Actionable metrics, on the other hand, help us discover valuable insights make informed decisions. These numbers propel our businesses forward because they give us data that provides an understanding of where learning efforts need to be refined. Leveraged properly, they ensure less time is spent on unproductive and ineffective activities, and more time is spent driving activities that fuel engagement and overall business results.
Telling the useless from the useful metrics
To help measure the link between L&D metrics and organizational performance and the effectiveness of learning programs, we're presenting an exclusive webinar, Measuring Metrics that Matter. Presented by Melvin Prada, head of Docebo's Customer Success Team and someone who has seen dozens of clients separate the wheat from the chaff as they refine and improve their L&D programs to a point of continual improvement, this webinar will help you determine which metrics to measure to actually achieve better L&D outcomes.
Sign up today and reserve your place.
Reserve your spot at Measuring Metrics that Matter today to improve your L&D outcomes.