ASK THE EXPERTS
Give your learners a way to source the information they need, at the moment they need it most
Q&A threads contribute to the creation of knowledge capital across the entire organization
Ask Questions
You need to know more about a subject. You search for available materials, but can't find what you're looking for. Docebo gives learners a way to ask questions within specific topics or channels to designated subject-matter experts, who are notified and prompted to provide an answer.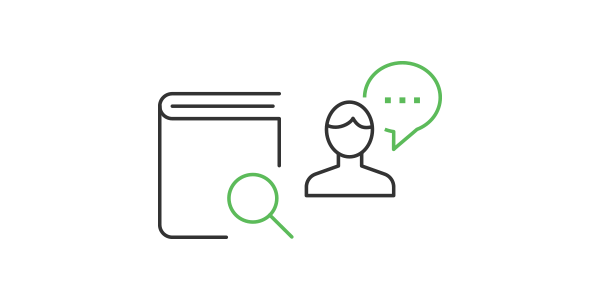 Get Answers
Answers from experts (or any members of your team) are provided. Learners get the answers they need, ask for more details or even subscribe to that particular question and be notified as updated insights flow in from other contributors.
Flag the Most Useful Answers
Learners and experts can mark answers they found particularly useful as the "best answer," to increase its rank and discoverability, giving other learners a way to easily find the best information possible when they need it most.
Q&A Threads are Assets
The Q&A exchange is captured as a thread, appearing as an asset among search results to become a valuable source of knowledge capital that's shared across the entire organization.