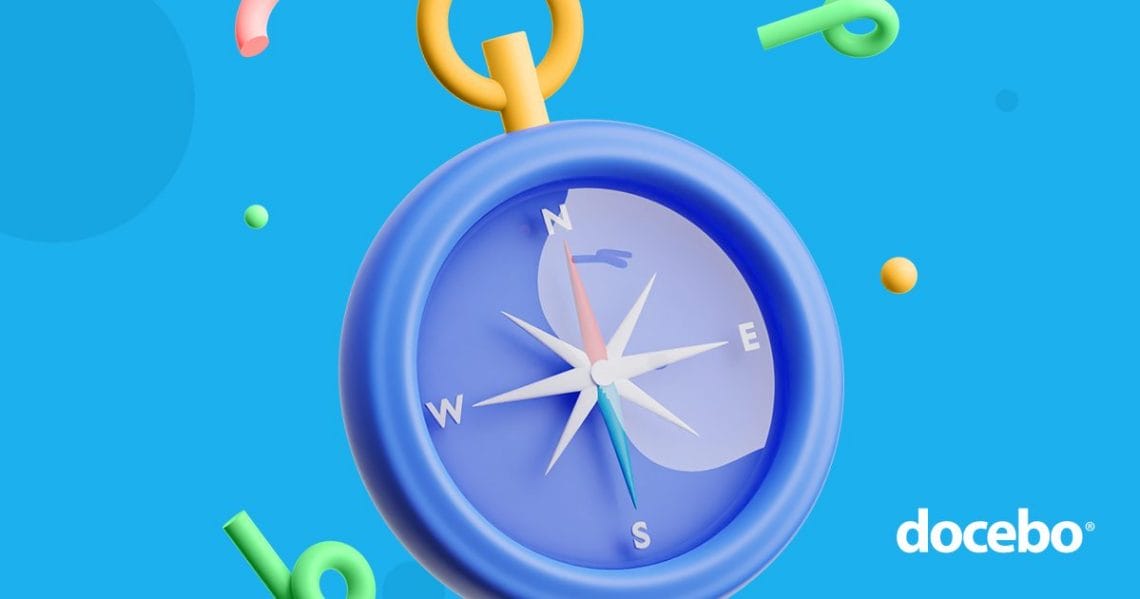 Customer onboarding refers to all of the actions a company takes once a client decides to buy their product or service. It's about teaching them how to get the most value out of that product or service and ensuring that new clients turn into longtime loyal customers.
Customer onboarding best practices can make the difference between creating a long-lasting client-brand relationship or a one-time encounter that never gets past the free-trial stage. In this article, you'll learn how to create an onboarding process that benefits the client, brings them long-term value, and establishes a lasting relationship and revenue stream for your company.
Why effective customer onboarding is important
There are a few reasons why it's important to have an effective customer onboarding strategy in place.
It reduces the churn rate
The possibility for churn is always present and although it's inevitable to an extent, you can take active steps to minimize it. First impressions count for a lot.
Reducing client churn and increasing customer retention by just five percent can see your profits increase by 25 to 95 percent. Likewise, companies that focus on customer solutions during their first interactions with a new client can reduce their customer churn by 67 percent. An effective client onboarding program can help you minimize your churn and increase your customer retention rates.
It creates loyal customers
Loyal customers are a company's bread and butter. According to the Pareto principle, also known as the 80/20 rule, roughly 80 percent of a company's profits come from just 20 percent of its customers.
It's also a known fact that loyal customers spend 67 percent more than new customers. What's more, clients who have an emotional connection with the brand have a 306 percent higher lifetime value. An effective and successful customer onboarding process can prove your value and sustain a meaningful relationship with clients.
It creates brand ambassadors
Loyal customers also make for great brand ambassadors. A whopping 94 percent of American clients will recommend a business or service if they consider it "very good." What this means is that satisfied clients will engage in word-of-mouth advertising on your behalf as long as they're happy with the customer onboarding experience you provide.
That said, let's take a look at how you can turn these customer onboarding benefits into reality.
10 key customer onboarding best practices to follow
If you're wondering what makes for a great customer onboarding program, you don't need to look any further.
These customer onboarding best practices will help you guide new users through their customer journey and achieve all of the benefits that customer onboarding has to offer.
1. Understand your customer's needs
To get most of the benefits of a customer onboarding program, you need to get your clients to emotionally connect with your brand. To do this, you need to have a clear understanding of your customer's needs and pain points. This way, you can create a client onboarding program that's geared toward customer satisfaction and desired outcomes.
Take into consideration both the physical and psychological needs of a client. These can include things like:
Function: A product or service that handles a specific pain point of the customer
Price: It fits their budget
Compatibility: It integrates with other products the client uses
Feeling: A specific feeling or experience the client might have while using your product
Part of building an emotional connection with clients is being personable and accommodating of their needs. Showing up when they need your help and genuinely caring about their experience can help to build an emotional connection and fulfill their needs.
2. Personalize the onboarding experience
To create a truly effective customer onboarding process, you need to personalize the experience for each user. Consider ways you can tailor the onboarding experience to each client's own needs. No matter the industry you're in, the UX should be useful, valuable, accessible, and desirable. This includes things like creating personal profiles.
Start by sending them a personalized welcome email with their name. In it, you can also add exclusive content such as product tours, knowledgeable articles, walkthroughs, step-by-step demo videos, tutorials, FAQs, etc.
With a customer onboarding platform like Docebo, you can update and deliver both guided and self-paced training material for onboarding and upskilling customers. White labeling allows you to maximize your brand identity, while gamification, webinars, and other interactive workflow training materials can increase customer engagement. A personalized welcome email and customer training program can address client questions that they don't even know they have yet.
3. Assign a dedicated team
Put together a specialized team that consists of salespeople, product delivery specialists, and support reps. You can even hire a customer onboarding specialist to coordinate the entire team, optimize the process, and ensure customer success.
This team doesn't necessarily have to be from the outside. You can upskill or reskill existing team members in your organization to focus on customer onboarding. Ensure that all customer onboarding team members are aligned with the same goal: customer satisfaction and user engagement. Everyone involved needs to know the client's needs, wants, and pain points to ensure an optimized and successful onboarding flow.
4. Set goals and expectations
Setting clear goals, milestones, and expectations will help your team members achieve what they've set out to do. Again, this will differ from one customer to the next. And the best way to approach it is to start by asking the client how they define success. Because customer success is what customer onboarding is all about.
The next step is to develop a plan of action that will make that goal a reality. This requires setting up success milestones throughout the entire customer lifecycle. It's also good to check in with your client and determine what these will look like.
The most important part here is to ensure that these milestones are accurate, realistic, and time-bound. You also want to be able to measure them to determine whether or not you're on track. Having clear goals and expectations helps to keep you and the customer on the same page throughout the journey.
5. Focus on communication
As you've probably already figured out, consistent communication throughout the customer onboarding process ensures a fruitful relationship that increases the customer's lifetime value. But, remember, communication is as much about listening as it is about talking. By listening to customers, you get to learn their needs and pain points, as well as other useful information that helps you optimize the onboarding process. Good communication during customer onboarding means:
Providing a step-by-step introduction of your product or services
Showing up during critical initial stages of the engagement
Letting customers know you are always available
Using language that is clear and concise, especially when answering questions
Avoiding industry jargon and assuming your customer knows certain things
Skipping obvious information or unnecessary steps that waste the customer's time
Keeping customers informed of any updates or changes
These messages will help customers see the value of your service on a more personal level and feel more engaged.
6. Make onboarding a continuous experience
Some businesses make the mistake of thinking that if a customer underwent onboarding once, they won't need it again. This could not be further from the truth, especially if that client purchases another product or signs up for an upgrade. In either of these situations, they need to learn how to use the new add-on.
It's helpful to have multiple onboarding teams and separate processes for each. One team can handle new customer onboarding, while the other helps existing customers learn how to use the upgrades.
With an onboarding learning management system (LMS) like Docebo, it's easy to deliver the right training courses to your clients at the right time. Customers can access the content they need on demand, regardless of whether they're learning the product for the first time, learning a new product update, or just need a refresher course. This also alleviates some of the workload and strain on your customer onboarding teams.
7. Automate when needed
An automated customer onboarding framework can save you a lot of time, money, and energy. It's also a great way of streamlining the entire onboarding process and allowing your team members to focus on the actual customers.
The process still needs to be pretty hands-on and your onboarding teams should do their best to personalize the process as much as possible. Nevertheless, the parts that can be automated should be automated. Here are some ways to do this:
  Set up email sequences that send out predefined instructions to onboarded clients. These emails can include things like surveys, follow-ups, drip instructions, and upsells.
Set up a chatbot that's able to answer any easy customer questions around the clock. Just don't forget to keep an eye on what they're asking in the event there's something the chatbot can't answer and they need an actual person there to handle more nuanced problems.
Use Docebo Shape to create short bits of learning content for your clients. This platform is AI-powered and the creation time is trimmed down to just minutes.
8. Follow up after the onboarding
Just because the onboarding process is complete, doesn't mean that your contact with the client needs to end. The key to increasing the lifetime value of your customers is to follow up at regular intervals after the onboarding is complete. This way, you leave the door open for upselling, cross-selling, or onboarding a new partner of theirs.
You should also follow up with your clients from time to time to see if they have any additional questions or if they want to learn more advanced techniques about your product or service. Strive to maximize the use of your product or service by continuously finding ways to bring your customers more value. This shows that you really care about them, increasing the chances of a long-term relationship.
9. Create standard operating procedures (SOPs)
SOPs help your team members create a seamless experience for each customer. Without them, you can't guarantee that every new client you sign on will receive the same level of care and attention. Even before you start implementing your customer onboarding program, you should have SOPs in place.
To create SOPs consider what your goals are and what key performance indicators are established. Then, determine what customer onboarding metrics are relevant and ensure that they're aligned with your goals. From there, you can develop SOPs that streamline processes to collect the necessary metrics and achieve your desired goals. And don't forget to establish clear and easily accessible channels for billing, tech support, or training. All of these will improve the overall user experience and boost their trust and loyalty to your brand.
10. Keep on improving the process
No template will ensure a successful customer onboarding process that works for everyone. Every company is different and their goals are unique. For this reason, you need to constantly look for ways to tweak and improve your client onboarding program to meet new trends, goals, or circumstances. This includes analyzing competitors and seeing how they're handling their customer onboarding process. If, for example, a SaaS (software as a service) company is offering a free trial for its service as part of its SaaS client onboarding program, your audience may expect something similar from you.
If your customer onboarding program is too rigid, it will be difficult to fulfill all customer needs and requirements. With a professional customer onboarding software solution like Docebo, you can gauge the overall effectiveness of your training program, highlighting what areas work and where you need to improve. After every onboarding sign-up process, track and assess the variables that influence the success or failure of your client onboarding process.
These actionable steps will help you achieve all of the benefits that an effective customer onboarding program can provide. Now, let's take a quick look at the main elements of a great client onboarding process.
Now over to you
There is no one-size-fits-all approach to customer onboarding. Each business needs to carve its own way and innovate a program capable of fulfilling all of its clients' wants and needs. Schedule a demo with Docebo today and see exactly what it can do for you and your customer onboarding needs.